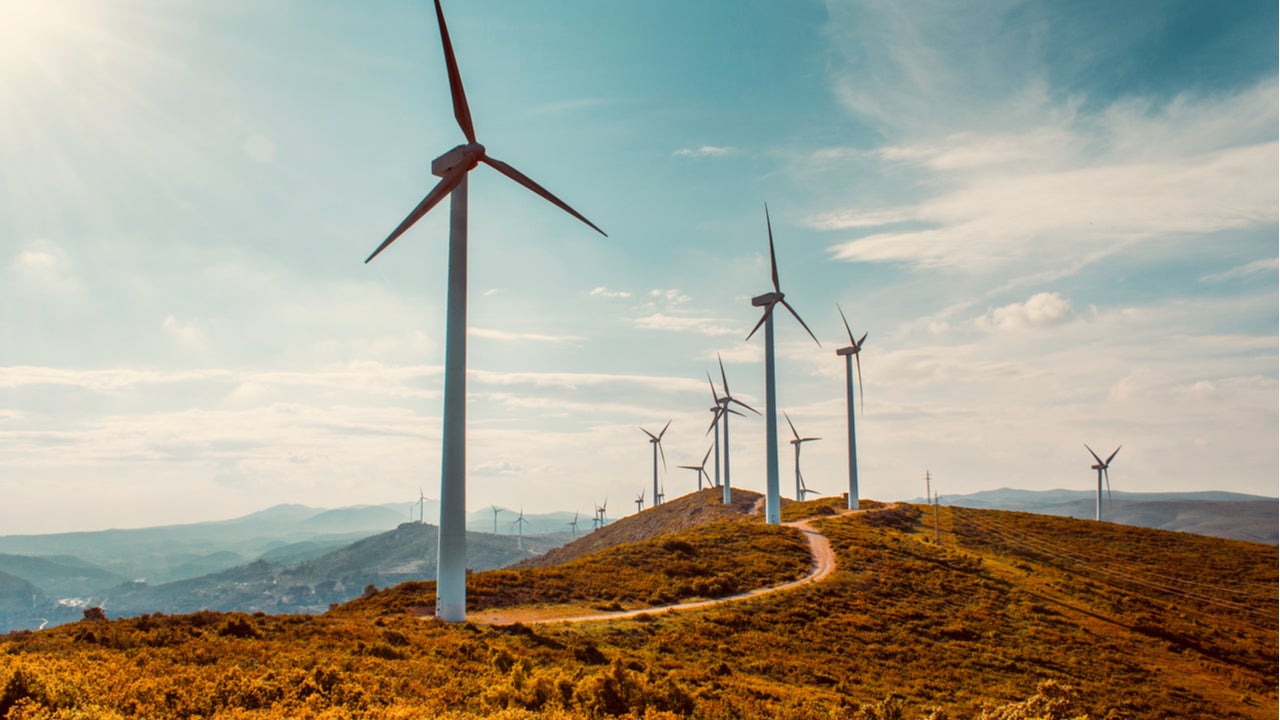 The top tweets were chosen from influencers as tracked by GlobalData's Influencer Platform, which is based on a scientific process that works on pre-defined parameters. Influencers are selected after a deep analysis of the influencer's relevance, network strength, engagement, and leading discussions on new and emerging trends.
The most popular tweets on wind in Q3 2021: Top five
1. Michael Shellenberger's tweet on UK's offshore wind power becoming economically unfeasible with the end of subsidies
Michael Shellenberger, founder and president of Environmental Progress, a non-profit research and policy organisation focused on clean power and energy justice, shared an article on how offshore wind farms in the UK will become economically unviable with the end of subsidies and lack of government aid. The subsidies for onshore and offshore wind farms are expected to end from the 2030s.
A report by energy company Scottish and Southern Energy (SSE) has highlighted that the expansion of wind power in the UK is likely to drive electricity costs to very low levels. Most wind farms, as a result, will not be able to meet the high operational costs just by selling power to the market. The majority of the offshore and onshore wind farms will, therefore, close before the end of the subsidies. Further, constructing new wind farms will cost Britain's net-zero target an additional $27.18bn, the report detailed.
"Most wind farms in Britain will not be economically viable when subsidies end and will close prematurely," finds new study. "Building new wind farms to replace them could increase the costs of hitting Britain's net zero target by £20 billion"https://t.co/wLcbGNIEVR

— Michael Shellenberger (@ShellenbergerMD) July 26, 2021
Username: Michael Shellenberger
Twitter handle: @ShellenbergerMD
Retweets: 62
Likes: 143
2. Svein Tveitdal's tweet on the share of wind and solar electricity generation in 15 countries
Svein Tveitdal, director at Klima2020, a climate and green business development company, shared an article on the global share of the top 15 countries in wind and solar power generation. Denmark occupied the top slot with wind and solar power generation capacity of 61%, followed by Uruguay, Ireland, Germany, Spain, and the UK with shares of 44%, 35%, 33%, 29%, and 29%, respectively.
The US and China did not make it to the top 15 list, according to Ember, a climate and energy think tank. The two countries, however, together accounted for more than two-thirds of the world's solar and wind power. The article highlighted that about 10% of the global electricity is generated from wind and solar sources as they are the cheapest and cleanest forms of electricity. Countries such as Chile, South Korea, and Vietnam are showing rapid advancements in solar and wind power generation, the article added.
Ranking: Coun tries share of electricity generated by wind and solarhttps://t.co/OhXEpQAeFV
Denmark 61%
Uruguay 44%
Ireland 35%
Germany 33%
Spain 29%
UK 29%
Greece 27%
Portugal 26%
Belgium 20%
Netherlands 19%
Italy 17%
Sweden 17%
Chile 17%
Australia 17%
Romania 16% pic.twitter.com/0IbiMR3NnC

— Svein Tveitdal (@tveitdal) July 9, 2021
Username: Svein Tveitdal
Twitter handle: @tveitdal
Retweets: 66
Likes: 103
3. Sammy Roth's tweet on the biggest single-phase renewable power project in the US
Sammy Roth, an energy and environment reporter at The Los Angeles Times, a daily newspaper, shared an article on the construction of the Western Spirit wind farm in New Mexico, US, by renewable energy company Pattern Energy. The wind project is scheduled to be completed in December 2021 and will become the largest single-phase renewable energy project in the US. The project includes four wind farms that will produce 1.05GW of electricity and a 155-mile (249km) transmission line that will carry the generated electricity from New Mexico to California.
Pattern Energy entered a 15-year power purchase agreement (PPA) with Uniper North America, a subsidiary of European power company Uniper, in May 2020. Uniper will purchase up to 219,000MWh of electricity a year under the PPA, which will allow to power approximately 20,000 homes a year. The project took 11 years to procure the required federal, state and local permits for construction indicating the need to streamline regulatory processes to achieve the US' goal of 100% non-carbon power generation by 2035, the article highlighted.
It took 11 years to permit, but the country's largest single-phase wind farm is on track to be completed by the end of this year, along with a new transmission line to help get the electricity to California: https://t.co/MGwP7z8Lqs

— Sammy Roth (@Sammy_Roth) August 30, 2021
Username: Sammy Roth
Twitter handle: @Sammy_Roth
Retweets: 26
Likes: 86 
4. Assaad Razzouk's tweet on the increase of wind and solar capacity in 2020
Assaad Razzouk, CEO of Gurīn Energy, a renewable energy company, shared an article on the increase of wind, solar, and hydroelectricity power generation capacities in 2020.
Wind and solar power capacity increased by 238GW in 2020, a 50% jump, according to the UK-based oil and gas company, BP. Wind, solar, and hydroelectricity generation capacity increased despite an overall decline in energy demand last year, the article highlighted.
In case you missed it: Wind and solar capacity increased by a colossal 238GW in 2020 —a jump 50% larger than at any time in history #climate pic.twitter.com/nAPnpL8bHH

— Assaad Razzouk (@AssaadRazzouk) July 9, 2021
Username: Assaad Razzouk
Twitter handle: @AssaadRazzouk
Retweets: 32
Likes: 70
5. Mark Z. Jacobson's tweet on the cost of wind and solar being 50% less than fossil fuels in Europe
Mark Z. Jacobson, a professor of civil and environmental engineering at Stanford University, shared an article on renewable energy accounting for two-thirds of power in the first half of 2021 in Europe. The cost of fuels such as coal rose due to the rising demand for power from countries that opened up following the end of Covid-19 restrictions, according to a report by Ember. The power demand from renewables increased to 53TWh in the first half of 2021, while demand from fossil fuels declined by 48TWh, the report added.
The report also highlighted how wind and solar energy sources were far cheaper in many European economies, compared to the cost of producing fossil fuel power. In Spain, for example, the cost of producing electricity from gas and hard coal plants tripled compared to that of new wind installations, the article detailed.
Electricity from new wind and solar in Europe is now half the cost of fossil fuels as polluting power production on the continent fails to recover from the pandemic and renewables growhttps://t.co/fyFuMnjopk @EmberClimate @BrianVad @ChristianOnRE @ProfStrachan @EWGnetwork #WWS

— Mark Z. Jacobson (@mzjacobson) July 28, 2021
Username: Mark Jacobson
Twitter handle: @mzjacobson
Retweets: 35
Likes: 69