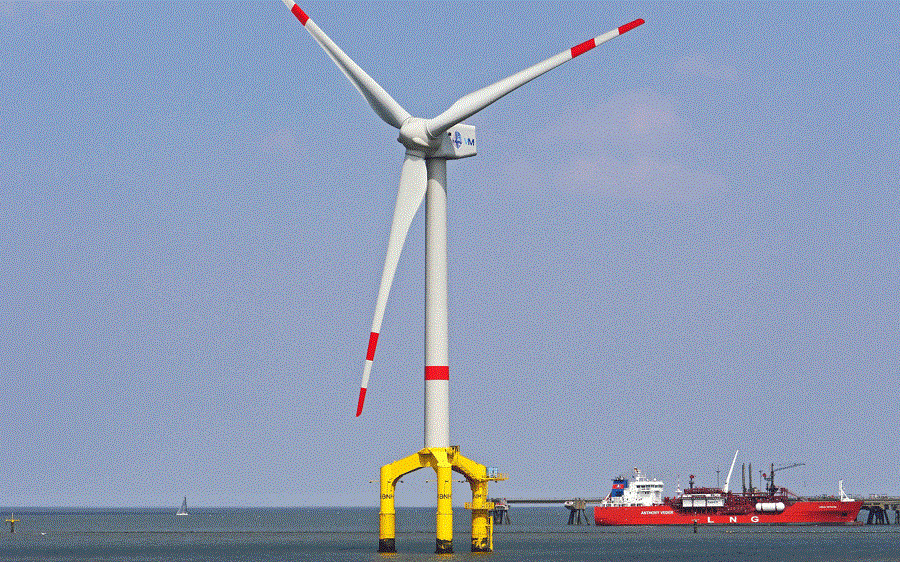 Abu Dhabi National Oil Company (ADNOC) and Abu Dhabi National Energy Company (TAQA) have received at least six non-binding offers (NBOs) for the contract to develop and maintain a high-voltage, direct current (HVDC) subsea transmission system power project.
Firms that are understood to have submitted an offer on 2 July include:
Kansai Power (Japan)
State Grid Corporation of China (China)
Vision Invest (Saudi Arabia) / Elia (Belgium)
China Southern Power Grid (China)
Kepco (South Korea) / EDF (France) / Kyuden International (KIC) (Japan)
Terna Plus (Italy)
The binding offers are expected to be submitted on 30 September.
The transmission system will connect Adnoc's offshore production facilities to TAQA's onshore electricity grid.
It will provide a total installed capacity of 3,200MW and will be executed on a build, own, operate and transfer (BOOT) basis. Commercial operation is expected in 2025.
Region's first
The planned project is understood to be the first sub-sea power transmission network in the Middle East.
The transmission system will comprise two independent sub-sea HVDC transmission links and converter stations that will connect to TAQA's onshore electricity grid with its subsidiary, Abu Dhabi Transmission & Despatch Company (Transco).
The project will be funded through a special purpose vehicle jointly owned by Adnoc (30 per cent), TAQA (30 per cent), and the selected developers and investors (40 per cent).
The successful bidders, alongside Adnoc and TAQA, will develop and operate the transmission system, with the full project being transferred to Adnoc at the end of the transmission agreement.
MEED understands UK-based Mott Macdonald is providing technical consultancy services for the project.
Carbon footprint reduction
The project is expected to reduce the carbon footprint of Adnoc's offshore facilities by up to 30 per cent through TAQA's onshore power production, a joint statement issued in April said.
It offers "power supply cost optimisation potential for Adnoc's offshore facilities by replacing the existing offshore localised gas turbine generators with diverse, more sustainable sources of energy, including renewable and nuclear power".
The project also offers the potential for Adnoc to more effectively utilise its gas – currently used to power the offshore facilities – for higher-value purposes, allowing it to generate additional revenue for Adnoc and Abu Dhabi, the statement pointed out.
This article is published by MEED, the world's leading source of business intelligence about the Middle East. MEED provides exclusive news, data and analysis on the Middle East every day. For access to MEED's Middle East business intelligence, subscribe here.