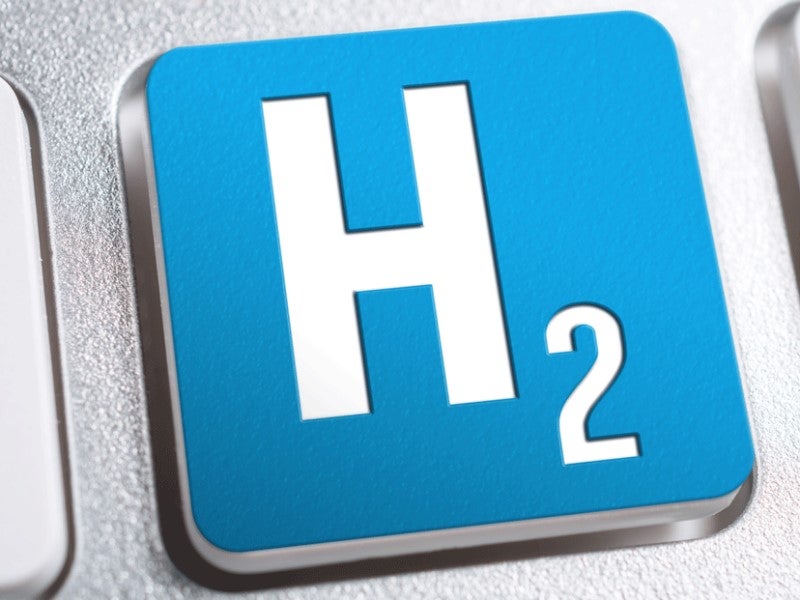 Two more green hydrogen projects are expected to be launched at Duqm in Oman, according to a report by MEED.
The announcement of these projects, including their respective capacities and project sponsors, is imminent, a source familiar with the plans tells MEED.
There are at least seven green hydrogen schemes being planned in the sultanate.
Two of these projects are pilot or demonstrator plants, while the rest are utility-scale facilities revolving around hundred megawatts of electrolyser facilities, supported by renewable energy plants and paired with green ammonia production facilities.
At least three of these projects are at an advanced stage.
Hyport Duqm Company and Germany-headquartered energy firm Uniper are continuing discussions for an exclusive offtake agreement for the green ammonia produced at the planned facility at Duqm.
Belgium-based Deme Concessions and OQ Alternative Energy, a subsidiary of state-backed energy holding company OQ, are the main shareholders of Hyport Duqm Company.
The discussions follow the signing of a cooperation agreement in July between Hyport Duqm's main shareholders and the German firm, a subsidiary of Belgian energy trader Fortum.
A final offtake agreement is a prerequisite for the project to reach financial close, industry sources tell MEED.
Hyport Duqm signed a land reservation agreement with Oman's Public Authority for Special Economic Zones and Free Zones (Opaz) for the facility, located in the Special Economic Zone at Duqm (Sezad).
The envisaged electrolyser capacity for the first phase is estimated at between 250MW and 500MW, which will be expanded in a subsequent stage.
The final capacity of the renewable plant that will support the electrolysis process is 1,300MW.
India's Acme Group is expected to have the financing package in place within the first quarter of 2022 for the first phase of a planned green hydrogen and green ammonia facility at Duqm.
The initial phase includes the development of an electrolyser plant, which is expected to have a capacity of 250MW.
Acme signed a land reservation agreement for the planned $2.5bn project in August.
The alternative energy business unit of Oman's OQ, Japan's Marubeni Corporation, Ireland-headquartered Linde and the UAE's Dubai Transport Company (Dutco) have also signed a joint development agreement (JDA) for SalalaH2.
The planned project entails the construction of an electrolysis facility, with a capacity of up to 400MW, to produce green hydrogen.
The green hydrogen will be used as feedstock to produce up to 1,000 tonnes a day of green ammonia utilising OQ's existing ammonia plant in Salalah.
Approximately 1,000MW of solar and wind energy, produced either by existing or new facilities, will be used to power the electrolyser facility.
---
Energy Transition in the Middle East
A major new report from MEED looks at how the global shift away from fossil fuels is reshaping energy policy in the Middle East and North Africa, and its impact on business and project investment.
Learn more about the report here
---
This article is published by MEED, the world's leading source of business intelligence about the Middle East. MEED provides exclusive news, data and analysis on the Middle East every day. For access to MEED's Middle East business intelligence, subscribe here.