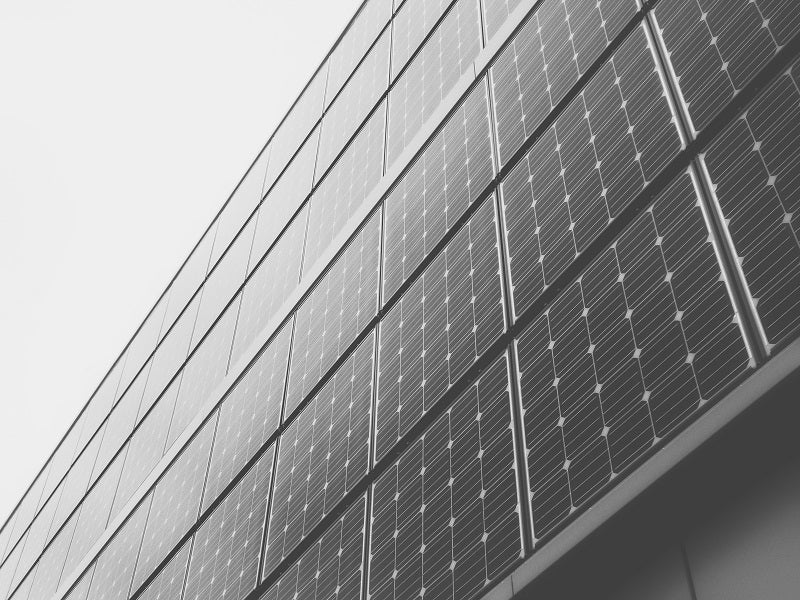 According to the International Renewable Energy Agency (IRENA), renewables accounted for 72% of all new power generation capacities built in 2019, putting the global power sector on a path towards sustainability, while tackling the issue of climate change.
Listed below are the key milestones in the journey of wind and solar PV power, as identified by GlobalData.
1876 – W. Adams discovers that selenium produces electricity when exposed to sun.
1883 – Charles Fritts designs the first photovoltaic (PV) cell.
1887 – Professor James Blyth designed a turbine that powered his home in Scotland for 25 years.
1905 – Albert Einstein discovers electrons can be "liberated" from metal by exposure to sun.
1918 – Jan Czochralski grows the first single-crystal silicon.
1920 – The first vertical-axis wind turbine, the Darrieus turbine, is invented by Frenchman George Darrieus.
1927 – Joe and Marcellus Jacobs open the Jacobs wind factory, producing wind turbine generators.
1941 – The world's first megawatt wind turbine is built and connected to power grid in Castleton, Vermont.
1954 – First PV cell is created in Bell Laboratories.
1956 – Solar cells become commercially available.
1956 – The Gedser wind turbine is built by Johannes Juul, a former student of Poul la Cour.
1977 – The solar energy research institute is created.
1978 – The first feed-in-tariff is implemented in the US.
1980 – The world's first wind farm consisting of 20 turbines is built in New Hampshire.
1981 – The first solar powered aeroplane is built.
1982 – The first solar powered cars are built.
1991 – The first offshore wind farm is created in Vindeby, in the southern part of Denmark.
1993 – The first grid-supported solar system is completed in Kerman, CA.
2001 – The global wind power market generated approximately $7bn revenue.
2003 – The UK's first offshore wind farm, North Hoyle offshore wind farm, is opened.
2006 – Global wind power production exceeded 74GW.
2009 – Wind energy provided 2% of the total global electricity usage.
2012 – Wind energy powered 15 million homes in the US and became the primary source of renewable electricity.
2013 – Global solar PV installed capacity surpassed 100GW milestone.
2014 – Wind energy alone contributes 20%-30% of the annual electricity demand in nations such as Denmark and Spain.
2016 – Global weighted average levelised cost of electricity (LCOE) of utility-scale solar PV achieved new lows, downs by 73% since 2010, to $0.10/kWh for new projects commissioned.
2017 – Global solar PV installed capacity reached 400GW milestone, becoming the fastest growing renewable technology, at least 70 times higher than in 2006.
2017 – Wind energy attains grid parity and is now among the most competitive source of new generation in countries such as Brazil, India, Canada, Germany, Mexico and Morocco.
2018 – Solar plus storage systems gained wide popularity in the US.
2018 – Offshore wind power capacity exceeded 20GW with steady additions in the UK, Germany, and China.
2019 – Over 35% of all new capacity added globally was solar PV capacity.
2019 – GE built a prototype of a 12MW offshore wind turbine and aims to produce them commercially by 2021.
2020 – Solar PV manufacture such as Trina Solar has alerted about production delays and LONGI Green said that there is no significant outcome on its solar PV panel sales and production due to COVID-19 and its shipment targets will also not witness any change for this year.
2020 – GlobalData estimates the annual wind installed capacity to decline by 8GW to 9GW in comparison to pre-COVID scenario.
This is an edited extract from the Renewable Energy – Thematic Research report produced by GlobalData Thematic Research.