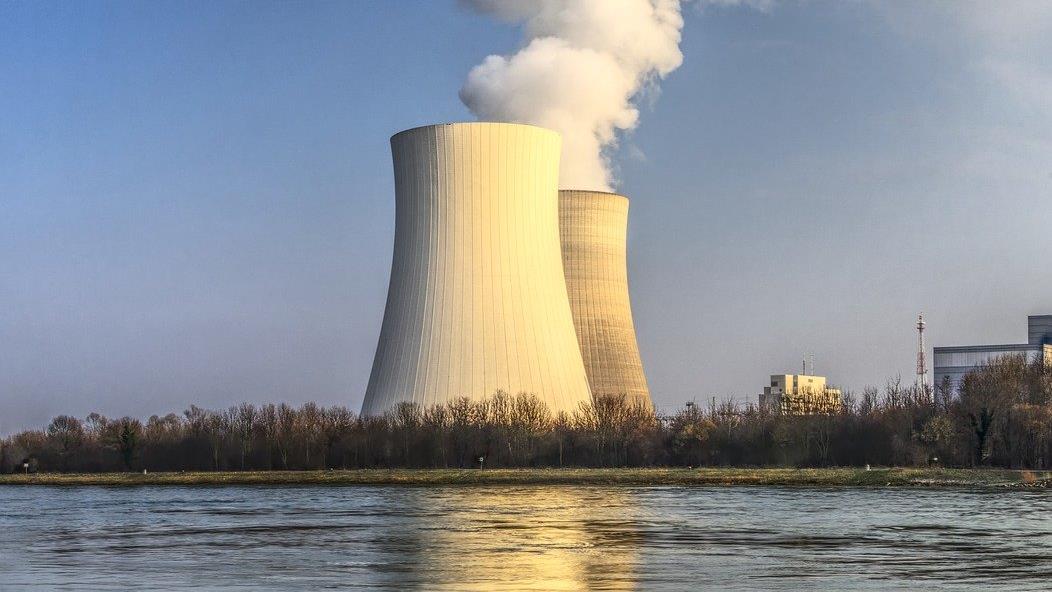 The King Abdullah City for Atomic and Renewable Energy (KA-Care) is expected to award the advisory contract for Saudi Arabia's nuclear power programme imminently.
UK-headquartered EY is understood to have submitted the lowest offer for the contract.
Two other consultancy firms – Pwc and Deloitte – submitted a proposal for the project.
Two prequalified firms, Netherlands-based KPMG and the UK's HSBC, did not bid for the contract, MEED earlier reported.
KA-Care is understood to be seeking to engage a transaction adviser over a four-year period. The role will include conducting feasibility studies and tender document preparation.
The planned nuclear power plant, the first for the kingdom, is expected to be procured using a traditional design and build model.
MEED reported in 2017 that KA-Care had received requests for information (RFI) from a number of the world's largest nuclear power providers, including the US firm Westinghouse, France's EDF and Russia's Rosatom.
It is understood South Korea's Kepco and a Chinese nuclear power company have also responded to the request for qualifications for the main contract.
In September 2016, MEED reported that Saudi Arabia was carrying out technical and economic feasibility studies for the first reactors and was also looking at possible locations for the kingdom's first nuclear project, which is a 2.8GW facility.
Three-pronged strategy
Riyadh plans to develop nuclear power through a three-pronged strategy.
The majority of the nuclear power capacity will be developed through conventional, large-scale nuclear facilities, such as the one for which a transaction adviser is being sought.
In 2017, the initial plan included a two-reactor 2.8GW plant.
The kingdom also plans to develop atomic energy through a series of smaller, system-integrated modular advanced reactor technology (Smart) nuclear power plants in partnership with South Korea.
The third pillar of Saudi Arabia's nuclear energy programme will involve mining uranium resources to fuel the plants, sources close to the programme have told MEED.
Developing the kingdom's mining sector is a key goal of Saudi Vision 2030, launched in April 2016.
Nuclear cooperation
On 31 May, Saudi Arabia and the UAE concluded the first bilateral cooperation initiative in the nuclear regulatory industry.
The cooperation between the UAE's Federal Authority for Nuclear Regulation (FANR) and Saudi Arabia's Nuclear & Radiological Regulatory Commission (NRRC) followed their 2019 agreement on the peaceful use of nuclear energy.
The month-long bilateral initiative included workshops on nuclear safety, nuclear security, nuclear non-proliferation and emergency preparedness.
The workshop participants produced legal and regulatory framework recommendations, such as holding a Gcc working group to cooperate in radiation measurement.
They also recommended holding workshops on capacity-building programmes, as well as organising visits to FANR's Emergency Operations Centre and forming joint committees for further cooperation in other regulatory areas.
Both sides agreed to develop an integrated plan to follow up on cooperation progress.
MEED reported in December that the two countries had set up priority working groups to share nuclear energy-related information and developments.
The framework includes sharing of information in the event of nuclear emergencies.
---
Energy Transition in the Middle East
A major new report from MEED looks at how the global shift away from fossil fuels is reshaping energy policy in the Middle East and North Africa, and its impact on business and project investment.
Learn more about the report here
---
This article is published by MEED, the world's leading source of business intelligence about the Middle East. MEED provides exclusive news, data and analysis on the Middle East every day. For access to MEED's Middle East business intelligence, subscribe here.