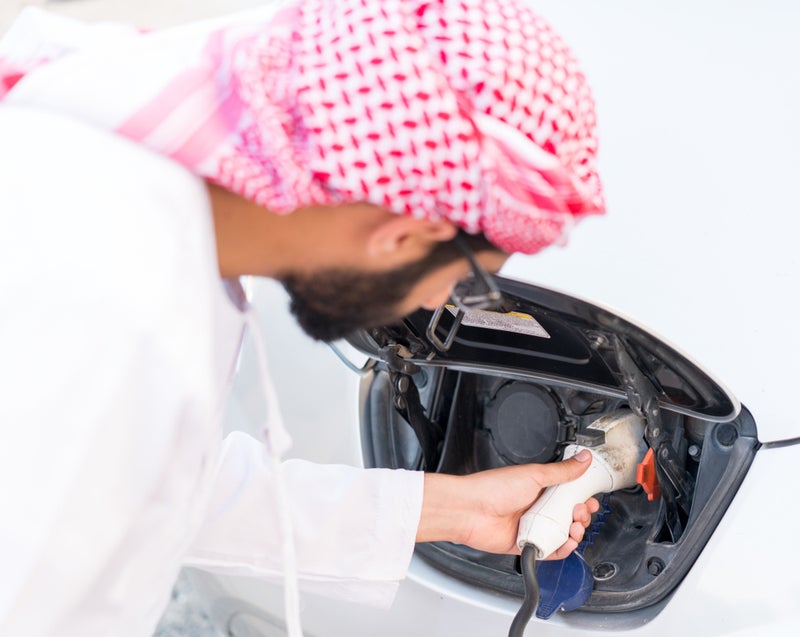 Saudi contractor and electrical equipment supplier Alfanar has signed a memorandum of understanding (MoU) with local investor Taqnia Energy to develop alternative energy projects and manufacture renewable energy products.
Saudi Vision 2030
The companies revealed at the signing that the agreement was in line with the kingdom's goals to develop substantial green energy projects and localise technology, set out in the Saudi Vision 2030.
Under the agreement, the partners will explore the potential for developing hybrid off-grid renewable energy technologies and charging infrastructure for electric vehicles.
In January this year, Riyadh announced that the kingdom had set a target of developing 58.7GW of renewable energy by 2030, one of the most ambitious targets in the world. Up to 70 per cent of the planned capacity will be developed by the Public Investment Fund (PIF), sovereign investment vehicle, while the remaining projects will be developed under the National Renewable Energy Programme (NREP), overseen by the Renewable Energy Project Development Office (Repdo).
Both renewable energy programmes will have significant localisation targets for investors and contractors involved with projects. The PIF is aiming for the majority of equipment used to come from local manufacturing facilities.
MEED
This article is sourced from Power Technology sister publication www.meed.com, a leading source of high-value business intelligence and economic analysis about the Middle East and North Africa. To access more MEED content register for the 30-day Free Guest User Programme.