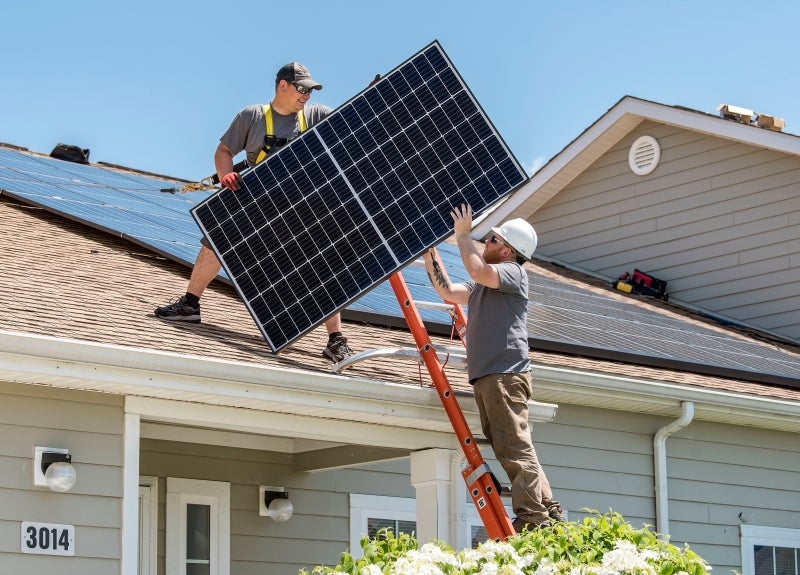 The governments of major smart grid markets have been encouraging smart grid technologies that involve consumer engagement to achieve their renewable energy, energy efficiency, and emission reduction targets, according to GlobalData. The company's latest report, 'Smart Grid Policy Handbook 2019', reveals that the smart grid provides an eco-system where consumers can perform energy-saving actions while also reducing their electricity bill, and utilities can operate the grid in a more efficient manner. Utilities offer consumers opportunities to generate their own electricity through rooftop solar; reduce usage through the use of smart devices; and use less electricity during peak hours. Thereby, utilities enable consumers to increase the renewable power capacity connected to the grid, increase energy efficiency, and also reduce the peak load.
Increasing distributed generation has led to significant growth in net metering in the past five years. A number of countries already have net energy metering protocols and equipment in place, and many are exploring the technology and mechanism and are ready to accept residential and commercial building-level energy generation systems to be connected to the grid and supply their excess energy to the grid at a fair tariff.
Solar photovoltaic (PV) is the most popular technology to use net metering for grid connection, and small wind is at a distant second in terms of capacity connected to the grid. A simple installation procedure, government support, and the affordability of rooftop solar PV systems led the market for net metering. In countries with large solar potential and ambitious solar PV targets, rooftop solar is being looked at as a major means to achieve a significant portion of the solar or renewable power targets, and net metering is one protocol that promotes installations by making an installation not only reliable for backup but also profitable as the proceeds from electricity sales get fed into the grid.
In the US, policy and regulatory drivers at the federal and state levels for net metering, and other smart grid aspects such as demand response, energy storage, and cyber-security have been the major drivers for innovation in energy efficiency programs. 44 states and four territories in the US have mandatory net metering rules. However, policies differ from state to state in terms of the technologies eligible to net meter, the system sizes allowed, net excess generation; and aggregate capacity limit. The number of net metering customers has increased from around 178,000 in 2011 to over 1.9 million in 2018. Several other countries with smart grid aspirations have shown similar interest in net metering.
The figure below shows the net metering customers in the US from 2012 to 2018.
Figure 1: net metering customers, US, 2012–2018
Source: GlobalData
Development of standards and interoperability protocols is also something that most smart grid-aspiring countries have been actively pursuing. Most countries included in the report either have smart grid standards established, or have formulated roadmaps for the standardization of their respective smart grids.
In the US, the Department of Energy (DOE) along with the National Institute of Standards and Technology (NIST) and other standard development organizations, has developed tools that define industry-based standards, protocols, and business practices. All smart grid projects approved and funded under the various smart grid grant programs are required to address cyber-security and interoperability standards devised by the DOE.
The use of smart meters and demand response is being actively encouraged by governments and deployed by utilities in order to enable the consumer to better match the demand with the supply and reduce the peak load. Smart meters usually convey to the consumers how severe the demand is through differential pricing based on the time of the day, and allow consumers to adjust their usage accordingly, thereby saving money and also helping the utility streamline their supply.
The policy structure and incentives supporting smart grid development in various countries have led to significant development in smart grid projects in these markets. Against a backdrop of growing concerns over energy security, most major electricity-consuming countries are in the pursuit of strengthening their grid reliability, which will help in reducing losses and enable efficient use of electricity.