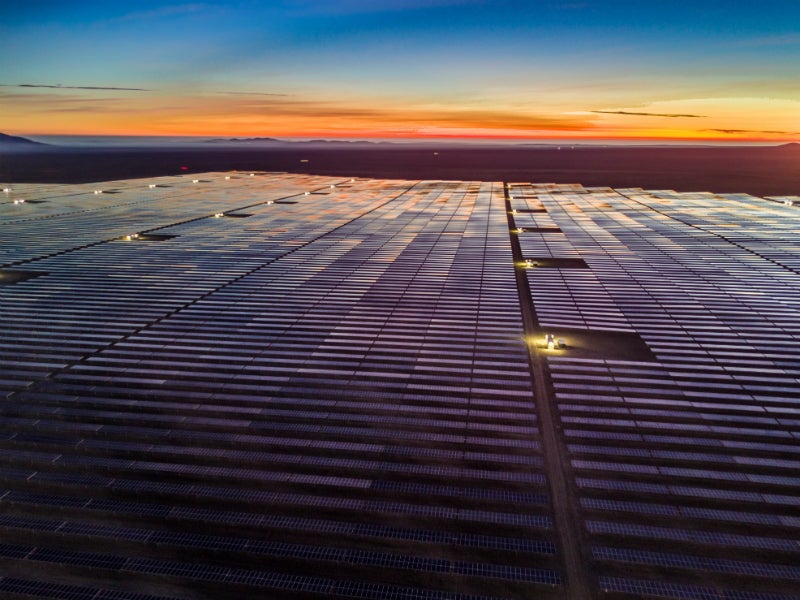 The EU has decided to target 33% of its installed capacity from renewable sources, following the largest year-on-year (YOY) percentage growth in total installed capacity. Having set themselves difficult solar targets, key EU countries are looking at green hydrogen to boost their renewable drive, supported by the recently announced €1.85tr ($2.07tr) fiscal stimuli. However, large-scale deployment of low-cost solar PV could greatly aid in bringing down the cost of green hydrogen for commercial and sustainable usage and the target capacity additions set by leading EU economies may be a little high.
The solar targets for major EU countries such as Germany, France, Spain, Italy and Portugal clearly show their intent to use the opportunity provided by the Covid-19 pandemic and shift to a greener future, but it is questionable whether this is achievable. To meet its goal, Germany would need to add 4.5GW every year to 2030. Other countries are getting off lightly with annual additions at approximately 2.5GW-2.8GW, but France, Italy and Portugal may initially struggle to attain such installations right away.
Covid-19 has impacted renewable installations significantly with key solar markets such as Spain, Italy, Portugal, France and Germany having faced deployment restrictions and a sudden decline in financing prospects. The European Commission's (EC's) planned €1.85tr ($2.07tr) fiscal stimulus will boost renewables, energy-efficient buildings, green transport and fair minimum wages. This is likely to stimulate the economy in the post-Covid-19 era as it would welcome new employment opportunities in the sector, tackling a serious concern. It is also expected to kickstart activities in the sector, which would have experienced a slowdown with the onset of the widespread economic impact.
The EC is planning to allocate €3bn ($3.53bn)-€5bn ($5.89bn) towards green hydrogen, likely producing one million tonnes per year. Green hydrogen would enable EU countries such as Germany, France, the Netherlands, Austria, Belgium and Luxembourg to incorporate seasonal energy storage and sector coupling, as well as develop an integrated energy system in the future. This can be supported by electrolysers used for the production of hydrogen from renewable electricity, which will be a crucial catalyst towards decarbonisation.