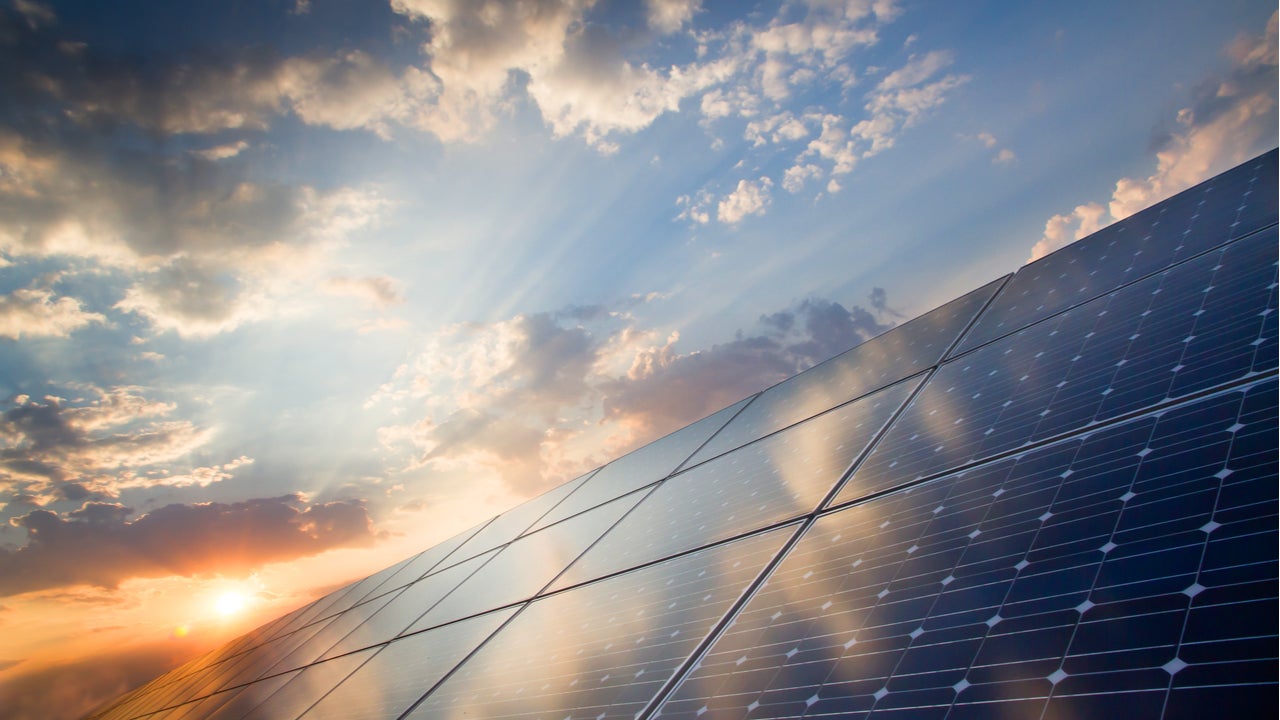 The top tweets were chosen from influencers as tracked by GlobalData's Influencer Platform, which is based on a scientific process that works on pre-defined parameters. Influencers are selected after a deep analysis of the influencer's relevance, network strength, engagement, and leading discussions on new and emerging trends.
The most popular tweets on solar power in August 2021: Top five
1. Mike Hudema's tweet on Vietnam's solar revolution
Mike Hudema, director of communications at CanopyPlanet, an environmental non-profit organisation, shared a video on how solar power capacity in Vietnam increased from zero in 2018 to 5.5GW in 2020. The country has become the biggest solar power generator in Southeast Asia within two years, thanks to the attractive incentives offered to investors to build solar power plants.
Vietnam promoted solar power to meet the increasing demand for power in the country as the population and economy continue to grow. It is, however, still dependent on coal for the majority of its power supply as several new coal-fired power plants are being built.
The video elaborated on how renewable energy is being adopted by countries globally to reduce carbon emissions. Renewable energy is expected to account for more than 50% of all electricity generated by 2035, according to the video.
Viet Nam has created a #solar revolution in just 2 years – going from almost 0 installations in 2018 to being SouthEast Asia's biggest generator.

We have the solutions. Let's stop the delay's and implement them. #ActOnClimate#Climate #Energy #renewables #GreenNewDeal pic.twitter.com/ooK1aSCWJ9

— Mike Hudema (@MikeHudema) August 26, 2021
Username: Mike Hudema
Twitter handle: @MikeHudema
Likes: 326
Retweets: 150
2. Mark Z. Jacobson's tweet on Stanford University's commitment to sustainability
Mark Z. Jacobson, professor of civil and environmental engineering at Stanford University, shared an article on how the university is expected to become the world's first research university to be 100% dependent on renewable electricity. The university will be entirely powered by solar electricity by 2022 and aims to reduce its greenhouse gas emissions by 80% by 2024.
The university's plan to shift towards 100% solar energy is part of the Stanford Energy System Innovations (SESI) project approved in 2011 under its energy and climate plan and was originally scheduled to be achieved by late 2021. The plan, however, was delayed due to supply chain challenges caused by the Covid-19 pandemic and destruction of the university's first solar generating station due to a fire.
.@Stanford to become "first research university to use 100% renewable electricity" by summer 2022, even after a wildfire burned one of its solar farms

Also virtually 100% solar heating+coolinghttps://t.co/AHB97MmVX7 @cee_stanford @StanfordEnergy @StanfordWoods #WWS @AASHENews

— Mark Z. Jacobson (@mzjacobson) August 19, 2021
Username: Mark Z. Jacobson
Twitter handle: @mzjacobson
Likes: 89
Retweets: 35
3. Auke Hoekstra's tweet on solar, wind, and batteries being the cheapest forms of electricity
Auke Hoekstra, director of NEON Research, a research programme established by Tilburg University and Eindhoven University of Technology, shared a video on how a combination of 100% solar, wind, and batteries will be the cheapest form of electricity, according to a research report by independent think tank RethinkX.
The report, titled "Rethinking Energy 2020–2030: 100% Solar, Wind, and Batteries is Just the Beginning", examines the feasibility of developing electricity systems that comprise solar photovoltaic (PV) modules, onshore wind, and lithium-ion batteries (SWB).
The findings of the report concluded that SWB technology can meet the year-round electricity needs at affordable rates. The decreasing costs of solar and wind power make them cost-effective compared to coal and gas. Wind and solar are expected to continue to attract new investments, according to the video.
Sleekly produced video of @rethink_x concluding the cheapest electricity system in 2030 is 100% solar+wind+batteries with 3-5x capacity to spare and dreaming about everything that could mean.https://t.co/OufZLnDsaM

— AukeHoekstra (@AukeHoekstra) August 21, 2021
Username: AukeHoekstra
Twitter handle: @AukeHoekstra
Likes: 87
Retweets: 30
4. Assaad Razzouk's tweet on Brazil reaching 10GW installed solar capacity
Assaad Razzouk, group CEO of Sindicatum Renewable Energy, a renewable energy company, shared an article on Brazil hitting the 10GW installed solar power generation capacity milestone, according to domestic solar power association ABSOLAR. Distributed generation accounted for a majority 6.5GW of installed capacity, while large-scale plants or centralised solar accounted for the remaining 3.5GW of installed capacity.
Brazil's solar power capacity is the result of investments worth BRL52.7bn ($10bn) made since 2012, which also generated 300,000 local jobs. The solar power capacity also helped in reducing more than ten million tonnes in carbon dioxide emissions produced during electricity generation.
Brazil hits 10 GW of installed solar capacity, up from about zero in 2015 and more than doubling since 2019, just over a year and a half ago – while creating 300,000 jobs

Solar power comes slowly at first, then all of a suddenhttps://t.co/RwdKUGr5WO #climate

— Assaad Razzouk (@AssaadRazzouk) August 26, 2021
Username: Assaad Razzouk
Twitter handle: @AssaadRazzouk
Likes: 34
Retweets: 13
5. Kelly Pickerel's tweet on China overtaking the US in solar PV cells manufacturing
Kelly Pickerel, the editor-in-chief of Solar Power World, an online and print resource focused on the US solar market, shared an article on how China overtook the US in the manufacturing of silicon solar PV cells and panels. Solar PV cells were invented in the US by Bell Labs in the 1950s. China, however, overtook the US in solar panel manufacturing and production of polysilicon, a key component used in the manufacturing of solar PV cells.
Solar panels produced in the US could not compete with the affordable and cheaper solar panels made in China, which led the US to levy duties against Chinese solar companies in the 2010s. China reacted by increasing tariffs on polysilicon made in the US and boosted its domestic solar cells production.
Solar panels made in the US are still unable to compete in the market and China accounts for 80% of global polysilicon supply. Further, the US is dependent on China for its solar panels supply needs although it is trying to diversify its supply chain and boost domestic capacity. The future of the US solar manufacturing industry will be dependent on government support including subsidies and tax credits, the article highlighted.
A lot going on in the world, what with UN confirming the world is burning, but I hope you'll take 10 mins to read my historic look at the #solar manufacturing battle between USA and China.

Solar panels were invented here, so how did China take over?https://t.co/kQ6UwRe6bg

— Kelly Pickerel (@SolarKellyP) August 9, 2021
Username: Kelly Pickerel
Twitter handle: @SolarKellyP
Likes: 33
Retweets: 9