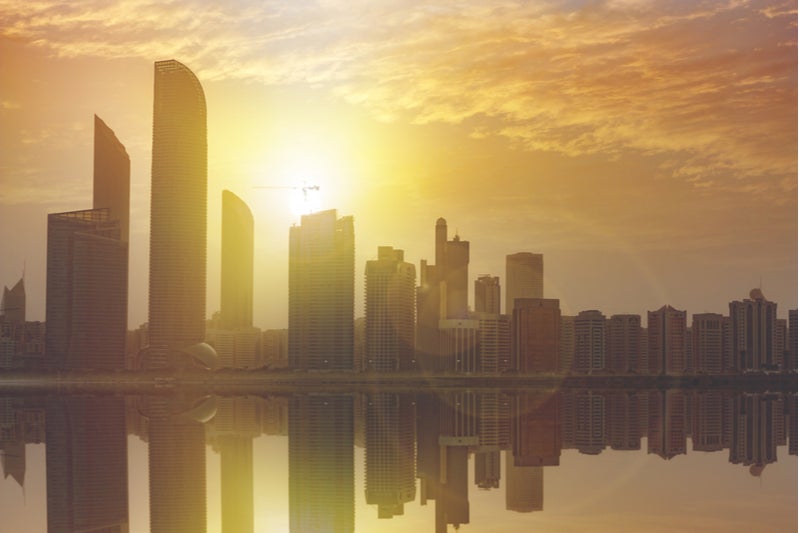 The Al-Dhafra solar IPP scheme will cover an area of 20 square kilometres and supplant Noor Abu Dhabi as the world's largest single-site solar project
Emirates Water & Electricity Company (Ewec) received five bids on 21 November for the planned 2GW Al-Dhafra solar project in Abu Dhabi, which will be developed as an independent power producer (IPP) scheme.
According to sources with knowledge of the scheme, five teams submitted a bid for the contract. They are:
Acwa Power (Saudi Arabia)
Engie (France)
Jinko Solar (China)/EDF (France)
Marubeni (Japan)
Softbank (Japan)/Al Fanar (Saudi Arabia)
The partners of Acwa, Engie and Marubeni have yet to be confirmed.
Ewec says it expects to award the contract to the successful bidder in the first quarter of 2020.
The successful developer will form a special-purpose vehicle (SPV) company in partnership with Ewec. The developer consortium will own up to 40 per cent of the SPV.
The project will involve the financing, construction, operation and maintenance of the solar plant under a long-term power purchase agreement.
An optional bid was also invited for the provision of battery storage, which has resulted in substantial market interest, Ewec said in a statement.
It is understood Ewec has an operational 108MW battery capacity that can last up to six hours.
According to Ewec, the planned solar plant will cover an area of 20 square kilometres and provide electricity to up to 110,000 households.
In April, MEED reported that Ewec had prequalified 24 companies for the planned PV solar project. The client had earlier received expressions of interest from 48 firms.
The project will be Abu Dhabi's second major PV solar scheme.
Solar emirates
In February 2017, the emirate awarded a contract to a consortium led by Japan's Marubeni Corporation and China's Jinko Solar to develop a 1,177MW PV solar IPP at Sweihan, at the time the world's largest single-site solar project.
The Sweihan solar project, popularly referred to as Noor Abu Dhabi, reached commercial operation in late June this year.
According to Othman al-Ali, Ewec CEO, the first project was delivered on time and within budget.
It is understood that Ewec is planning to develop a 1.5GW PV solar project for its third major PV scheme.
According to sources close to the utility, Ewec is currently assessing various site options for the planned PV3 scheme.
The solar projects form part of the UAE's target of 50 per cent clean energy by 2050, of which 44 per cent will come from renewable energy.
MEED
This article is sourced from Power Technology sister publication www.meed.com, a leading source of high-value business intelligence and economic analysis about the Middle East and North Africa. To access more MEED content register for the 30-day Free Guest User Programme.