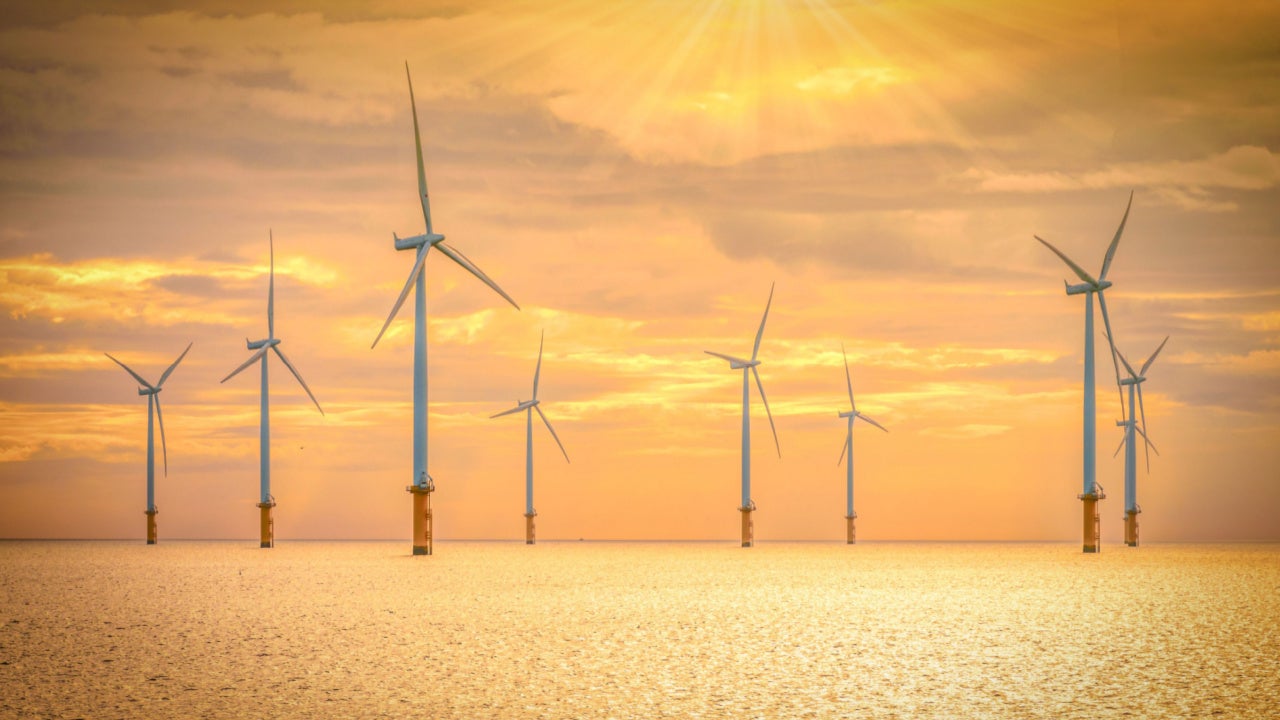 Power Technology lists five of the top tweets on wind power in Q2 2022 based on data from GlobalData's Power Influencer Platform.
The top tweets are based on total engagements (likes and retweets) received on tweets from more than 188 wind power experts tracked by GlobalData's Power Influencer platform during the second quarter (Q2) of 2022.
The most popular tweets on wind power in Q2 2022: Top five
1. Mike Hudema's tweet on Scotland's wind turbines generating twice the country's power requirements
Mike Hudema, a climate campaigner, shared a video on Scotland having created enough wind energy in the first six months of this year to power all of its homes twice over. The country set new wind energy records between January and June this year by producing enough electricity to power more than 4.4 million homes, the video demonstrated. Scotland has aimed to generate 50% of its energy from renewables by 2030, and almost completely decarbonise its economy by mid-century to fight climate change.
Wind is now the second largest power generator in Europe, and home to some of the most ambitious renewable energy projects in the world. For example, it has the world's largest operating offshore wind farm in the world, with a capacity to power 600,000 homes in the UK, the video highlighted. Europe and Asia are currently leading the way in wind power, which is expected to produce 7% of the world's electricity.
Username: Mike Hudema
Twitter handle: @MikeHudema
Likes: 1,632
Retweets: 561
2. Erik Solheim's tweet on Sydney running on 100% wind and solar power
Erik Solheim, president of the Green Belt and Road Institute, which offers research, analyses and information on the policies, economics, environment, sustainability and green finance of the Belt and Road Initiative (BRI), shared a video on Sydney running on 100% wind and solar power, thereby saving emissions equal to 6,000 homes. Sydney is the central borough of Australia's biggest city, with the area being home to central business district, the Sydney Opera House, and 250,000 people. It was the first district to go carbon neutral in 2007, the video demonstrated. Wind is now expected to provide 75% of its electricity with three solar farms supplying the rest.
The video further illustrated that the shift to renewables will save almost $348,550 per year and 20,000 tonnes of carbon dioxide. Additionally, as cities across the globe generated 70% of greenhouse gas emissions, cleaning up urban energy is key to tackling climate change. More than 100 global cities today are at least 70% powered by renewable energy, right from Nairobi, Kenya to Oslo, Norway.
Username: Erik Solheim
Twitter handle: @ErikSolheim
Likes: 648
Retweets: 116
3. Roger Harrabin's tweet on Conservative voters likely to back wind farms
Roger Harrabin, a freelancer green broadcaster, shared an article on voters likely to support wind farms nears their homes and back nuclear power plants to beat Russian President Putin. As a result, Conservative voters are expected to back wind farms, despite ministers' fears about locals opposition that led to the dropping of targets for new onshore wind turbines in UK's energy security strategy, the article detailed.
Kwasi Kwarteng, the secretary of state for business, energy and industrial strategy, was forced to back away from a goal to more than double onshore wind capacity, but 72% of the voters stated that they would support the building of a wind farm in their local area, with only 17% having opposed. This included 23% of the Tory voters backing the idea, with only 23% having opposed, the article noted.
Voters' support for wind farms rose to 81% if it meant less dependence on Russian energy, a key goal of the strategy, rising to 86% among Tories. In addition, backing is 83% if cheaper bills resulted, as the plan aimed to offer local communities discounts of 20% to 50% when turbines are built, the article highlighted.
Username: Roger Harrabin
Twitter handle: @RHarrabin
Likes: 120
Retweets: 36
4. Assaad Razzouk's tweet on the evolution of wind turbine size
Assaad Razzouk, CEO of Gurin Energy, a renewable energy company, shared an article on the evolution of wind turbine size. The article detailed that since the early 2000s, wind turbines have been growing in size, in both height and blade lengths, to generate more energy and reduce costs. Today, the tallest of wind turbines have been built to reach over 200 metres or 650 feet over water, and cost over $12m to be built and installed. The biggest wind turbines are located over water, and these offshore wind turbines can be taller than those onshore. As a result, they can harness more wind power and generate more electricity, the article highlighted.
Chinese wind turbine manufacturer, MingYang Smart Energy, is planning on building the biggest wind turbine, the MySE 16.0-242 model, which is expected to go online in 2026. Wind accounted for 6.6% of the world's electricity in 2021, up from 3.5% in 2015, when the Paris Agreement was signed, making it the fastest growing source of electricity after solar.
The global wind turbine market size was estimated at $53.4bn in 2020, according to Ember's Global Electricity Review 2022, and is forecasted to reach $98.4bn by 2030. Wind is one of the fastest-growing sources of electricity after solar, and will continue to grow as wind turbines scale up in size.
Username: Assaad Razzouk
Twitter handle: @AssaadRazzouk
Likes: 50
Retweets: 18
5. Kees van der Leun's tweet on Siemens Gamesa's 14-15 MW wind turbines
Kees van der Leun, managing director of Common Futures, an energy transition consultancy firm, shared an article on the Spanish-German wind engineering company Siemens Gamesa having begun the production of its first B115 blades at its facility in Aalborg, Denmark. The blades are expected to be installed on its SG 14-236 DD prototype offshore wind turbine, which will produce an output of 14 megawatts (MW) and a 236-meter rotor diameter, which will sweep across an area equal to six soccer fields to harness wind energy, the article detailed. The B115 blades are expected to be 377 feet long, and will be tested in Aalborg and at the Østerild test centre later in 2022.
Siemens Gamesa's SG 14-222 DD prototype offshore wind turbine delivered its first electricity to the grid at the Østerild test centre in December 2021. The company's SG 14-222 has a capacity of up to 15 MW with power boost, which is enough to provide energy to power almost 18,000 homes every year, the article further noted. The SG 14-222's serial production is scheduled for 2024.
Username: Kees van der Leun
Twitter handle: @Sustainable2050
Likes: 46
Retweets: 9