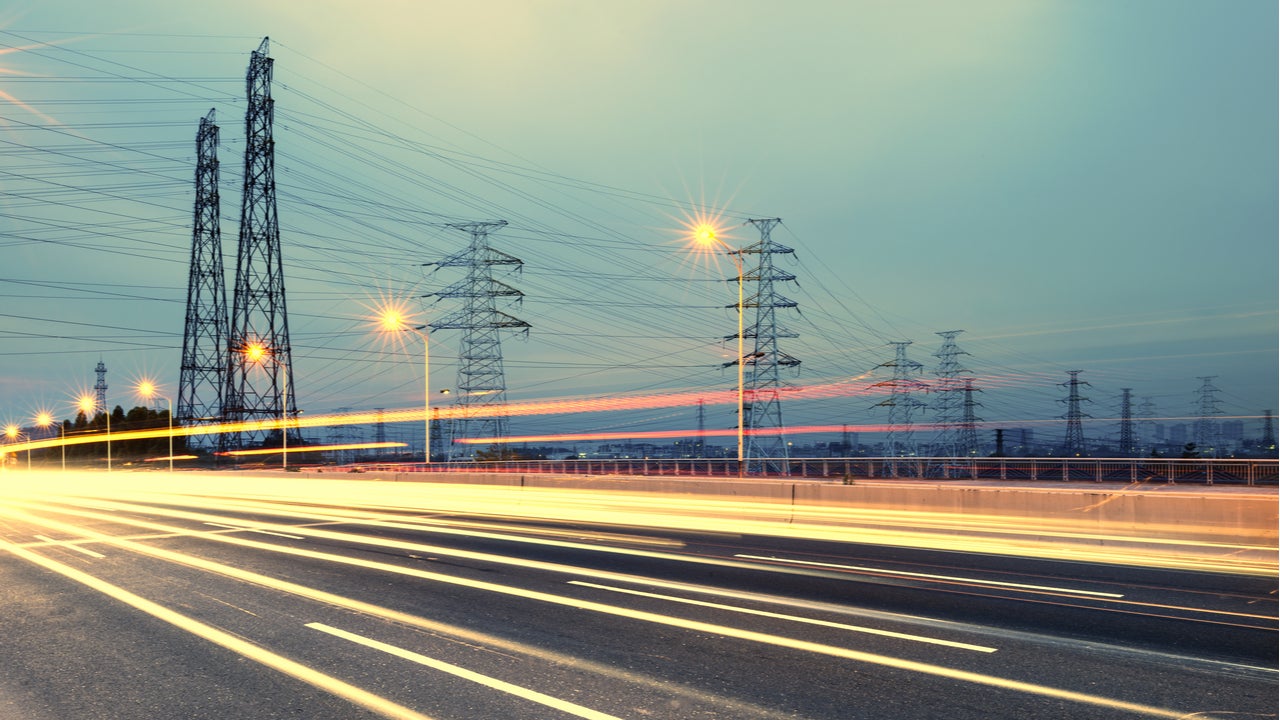 Power Technology lists five of the most popular tweets on power in Q1 2022 based on data from GlobalData's Power Influencer Platform.
The top tweets are based on total engagements (likes and retweets) received on tweets from more than 150 power experts tracked by GlobalData's Power Influencer platform during the first quarter (Q1) of 2022.
The most popular tweets on power in Q1 2022: Top five
1. Mike Hudema's tweet on Scotland's last coal-fired power plant being demolished
Mike Hudema, a climate campaigner, tweeted a video on Scotland's last coal-fired power plant being demolished, as part of the country's transition towards renewable energy. The video illustrated how the 180-metre-high chimney of the coal-fired power plant located at Longannet, Fife was blown up by the first minister Nicola Sturgeon. The coal-fired power station was Europe's largest coal plant that provided electricity to 25% of the Scottish homes, but it had ceased operations in 2016.
Scotland has been on the path to switch to green energy since the past decade. The country's renewable capacity has tripled, increasing from 37% of electricity demand in 2011 to 97.4% in 2020. About 60% of the demand is met by onshore wind, followed by hydro and offshore wind energy sources.
Scotland has made some of the toughest climate claims, with a legally binding goal of becoming net zero by 2045. Scottish ministers state that renewable energy should supply 50% of the power demand by 2030. However, the country's heating, transport, and farming sectors are still dependent on fossil fuels, the video highlighted.
Username: Mike Hudema
Twitter handle: @MikeHudema
Likes: 1,340
Retweets: 470
2. Jesse Jenkins' tweet on Germany contemplating life extension of its nuclear power plants
Jesse Jenkins, an assistant professor at the Princeton University, tweeted on Robert Habeck, Germany's economy and climate minister, stating that the nation is assessing whether to increase the life of its remaining nuclear power plants to protect its energy supply amid uncertainties over Russian gas supplies. Germany had an exit plan of shutting down the nation's three remaining nuclear plants by the end of 2022 amid Japan's Fukushima disaster. Habeck noted that he is not opposed to the phasing out of the plants, but preliminary evaluation has revealed that the country may be impacted due to the natural gas supply crisis.
The article further noted that Isar 2, Emsland, and Neckarwestheim 2, owned by German energy firms E.ON, RWE , and EnBW, respectively, were the only remaining German nuclear power plants that provided electricity to the country. Habeck further stated that the three operators believe that extending the life of the plants will not be enough to fulfil the supply needs of the 2022-23 winter season since decommissioning works had already commenced.
Username: JesseJenkins
Twitter handle: @JesseJenkins
Likes: 700
Retweets: 143
3. Jason Bordoff's tweet on New England's power coming from oil
Jason Bordoff, a professor of professional practice at the Columbia University's School of International and Public Affairs (SIPA), tweeted on New England requiring oil to run its power grid, when temperatures were too low. About one-quarter of the power was generated from oil on 16 January 2022. Power and natural gas prices surged at European levels and were six times the US benchmark Henry Hub price, Bordoff added.
The US Energy Information Administration's (EIA) Short-Term Energy Outlook (STEO) highlighted that the natural gas spot price at the US benchmark Henry Hub is expected to average at $3.79 per million British thermal units (MMBtu) in 2022, lesser than its average of $3.91/MMBtu in 2021. Natural gas prices rose between March and early October 2021 but declined in the last three months of the year.
Natural gas prices are forecast to fall marginally in 2023 averaging at $3.63/MMBtu, as the growth in natural gas production will surpass the growth in domestic demand and exports, the outlook detailed.
Username: Jason Bordoff
Twitter handle: @JasonBordoff
Likes: 383
Retweets: 108
4. Mark Z Jacobson's tweet on plans to shut down Australia's biggest coal-fired plant
Mark Z Jacobson, a professor of civil and environmental engineering at the Stanford University and director of its Atmosphere/Energy Programme, shared an article on energy firm Origin Energy speeding up the closure of its power plants. The company announced the closure of the 2.88GW Eraring power station, which is Australia's biggest coal-fired power plant, in 2025. The closure was announced seven years earlier than planned due to the arrival of wind and solar energy sources, which are making operation of the plant uneconomical, the article noted.
The closure comes amid moves being made by its competitors to fast-track the closure of their coal-fired plants that are struggling to deal with a reduction in power prices, which is impacting the plants that do not have the option to switch off when surplus energy is produced. Origin stated that sufficient replacement capacity is taking place, as the company is likely to install a 700MW battery at the Eraring site before it closes. Meanwhile, New South Wales (NSW) state is also looking to build a 700MW battery to free up capacity on the state's power system, the article highlighted.
Username: Mark Z Jacobson
Twitter handle: @mzjacobson
Likes: 174
Retweets: 55
5. Assaad Razzouk's tweet on Japan's plans to burn ammonia with coal at power plants
Assaad Razzouk, a climate and clean energy commentator, shared an article on the Japanese government likely to spend $242m on subsidies for two green projects, aiming at burning at least 50% hydrogen-derived ammonia with coal at power plants by 2029. Razzouk tweeted that the project is not beneficial to anyone except the fossil gas lobby. JERA, Japan's largest power generator, is also likely to invest a further $150m in the $392m demonstration projects, which a hydrogen expert has labelled as extremely wasteful, the article noted.
JERA, a joint venture between power suppliers Tokyo Electric Power and Chubu Electric Power , has started adding small quantities of ammonia to a 1GW unit at its 4.1GW Hekinan coal-fired power plant located in central Japan and aims to achieve a 20% ammonia co-firing by 2025. However, JERA and partner IHI Corp, a machinery industry company, have planned to raise this to 50% by March 2029 with the new funding.
The article highlighted that the burning of ammonia does not produce carbon dioxide, but does lead to significant nitrous oxide emissions, which is 298 times stronger greenhouse gas than carbon dioxide. Global ammonia production of approximately 176 million tonnes per annum (Mtpa) contributes to about 620 million tonnes of carbon dioxide annually, which is about 1.7% of the global emissions, according to the International Energy Agency (IEA).
Username: Assaad Razzouk
Twitter handle: @AssaadRazzouk
Likes: 111 Retweets: 54