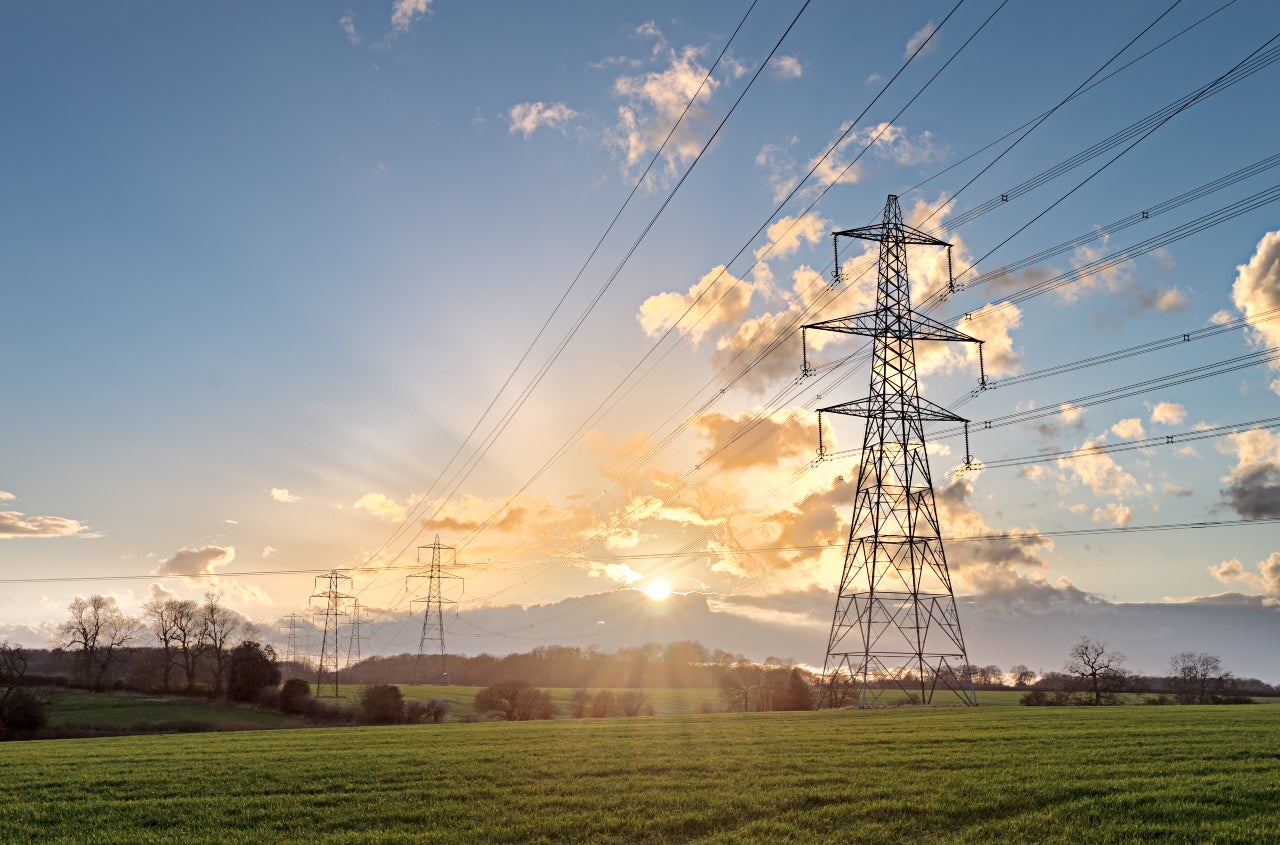 Electricity generation in the UK was the greenest on record in 2020, according to the National Grid Electricity Systems Operator (ESO ). The average carbon intensity over the year fell to 181g of CO₂ per kilowatt hour (gCO₂/kWh), a reduction of 66% over the last seven years.
The electricity mix in the UK has undergone significant decarbonisation in recent years and this trend continued in 2020. For example, coal is being phased out as a part of a shift towards renewable power. Renewable energy sources broke records throughout the year for their contribution to UK's overall power mix, providing a 40% share in power generation for the time in Q1 2020 and remained above this level until the end of Q3 2020.
Wind power was the primary factor in driving the record share of generation. According to the Department for Business, Energy & Industrial Strategy (BEIS), wind offshore facilities increased their share of the mix in Q3 2020 by 13% compared to Q2 2020. Wind's maximum absolute contribution was 17.2GW on 18 December and produced its highest ever share in the UK power mix on 16 August, proving a staggering 60% of the UK's electricity on that day.
Although unfavourable conditions reduced solar generation in Q3 2020 (decrease of 10% compared to 2019 Q3), capacity was increased by 1.9% and records were still broken on 30 May, when solar provided 34% of the UK's electricity mix – its highest ever share. 20 April also witnessed solar's highest ever absolute level of generation at 9.7GW.
The UK also enjoyed its longest run of coal-free power during 2020 with a total of 68 days between 10 April and 16 June – the lengthiest coal-free period since the industrial revolution.
This is good news for National Grid, which aims to provide a carbon-free mix by 2025. Yet, further construction of low-carbon energy sources will be required to meet this goal. The fall in price of offshore wind and solar power will help to contribute.
Globally, major manufacturers of renewable energy generation equipment such as Vestas and Siemens Gamesa enjoyed a good year. Although manufacturing supply chains were stretched during lockdown restrictions, demand for renewable projects is still higher than ever.
Green promises made by the incoming Biden administration, now more realisable with Democratic control of the US Senate, has helped to boost investor confidence in the renewable sector.
New nuclear facilities will also assist in the provision of low-carbon power. Two new reactors at Hinkley Point C are planned to be operational in 2025. Small modular reactors are also providing excitement in the nuclear industry, which promise to bring nuclear power at a fraction of the cost.
A record fall in electricity demand due to lockdown restrictions was also a contributing factor to the new figures. For example, morning demand fell by approximately 18%, following the introduction of lockdown, as workers woke up later and stayed at home. As fossil fuels are used to respond to demand surges, a less intense spike in the morning reduces the carbon intensity of the UK's mix.
Although the UK, similarly to many other nations, remains amid another national lockdown, vaccination efforts provide a route back to normality and energy demand will return to typical levels. Renewable sources will need to play a key role in this, should the UK meet its target of net-zero carbon emissions by 2050.