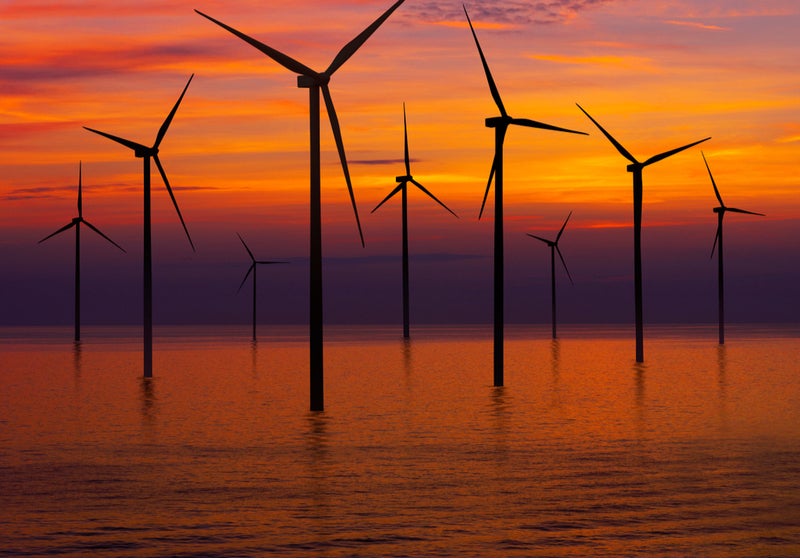 Renewables are expected to show the highest growth rate, registering a compound annual growth rate (CAGR) of 5.5%, according to GlobalData, a leading data and analytics company.
UK renewable capacity outlook
The company's latest report 'UK Power Market Outlook to 2030, Update 2019 – Market Trends, Regulations, and Competitive Landscape' reveals that, installed renewable capacity in the UK increased from 1.4 Gigawatt (GW) in 2000 to 42.1GW in 2018, at a CAGR of 21.1%.
Arkapal Sil, Industry Analyst at GlobalData, says: "The National Renewable Energy Action Plan (NREAP) mandates a target share of 15% in gross energy consumption, 31% in power consumption, 12% in heating and cooling and 10.3% in transport, by 2020. For biofuel, the NREAP mandates a target share of 10% in transport fuel consumption by 2020. The Climate Change Act for its part mandates an emission reduction target of at least 80% by 2050, compared with 1990 levels. In addition, government initiatives and schemes like 2030 Carbon Reduction Target, Renewable Energy Strategy 2009 and others are expected to push installed renewable capacity from 44.5GW in 2019 to reach 80.3GW by 2030, at a CAGR of 5.5%."
Sil continues, "Onshore wind capacity accounted for 13.1% of total installed capacity in 2018 at 13.7GW. During 2019-2030, onshore wind capacity is expected to reach 21GW by 2030 growing at 4% CAGR. On the other hand, offshore capacity accounting for 8% of installed capacity in 2018 is slated to grow at a whopping 11% CAGR to reach 29.7GW in 2030 from 9.3GW in 2019. Solar PV capacity contributing 12.5% of installed capacity in 2018 is expected to grow at moderate 2% CAGR to reach 17.2 GW in 2030 from 13.3GW in 2019. "
"During 2019-2030 hydropower is expected to increase at 4.2% CAGR to reach 7.3GW in 2030 from 4.6GW in 2019. Nuclear power, on the other hand, is slated to decrease at 1.5% CAGR to reach 7.6 GW in 2030 from 8.9 GW in 2019. The decrease in nuclear capacity is a part of the scheduled closure of all but one nuclear plant by the next decade."
Sil continues, "The government plans to fill up the capacity vacuum owing to the closure of coal and nuclear capacity by increased gas capacity for catering to base-load power demand. Gas-based capacity is expected to reach 47.7GW in 2030 from around 38GW in 2019 increasing at 2% CAGR."
GlobalData's report also reveals UK's commitment to renewable energy is reflected from its renewable energy roadmap of 2011 giving a target of 15% renewable energy consumption by 2030.
But the intermittent nature of renewables necessitates the integration of battery storage systems along with rapid grid modernisation to accommodate varying renewable power while maintaining grid parity."
Sil continues, "The UK's national grid recommended an investment of £59.8m between 2019 and 2020 to strengthen the transmission infrastructure and tackle the fast transition into a zero-carbon economy. Investment in grid infrastructure is also required to cater to the massive electric car market in the country by 2030, which to some estimates may capture the entire market over the projected period. Furthermore, an estimated 18.4GW to 21.4GW of interconnection capacity will be required to connect the UK with other European markets by 2031 to enable the flow of a diverse energy mix in the country following Brexit."
"The UK has a very robust track record of reducing its carbon dioxide emissions, and banking on gas and renewables for power generation will further help the country to achieve this. However, overdependence on these technologies may result in fluctuations in electricity bills along with possible gas price swings in the international market," concludes Sil.