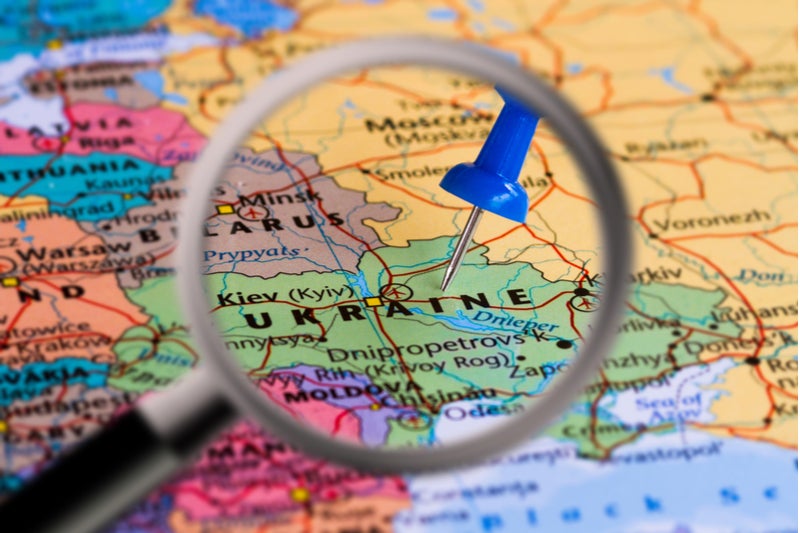 Renewable capacity (excluding hydropower) is set to increase accounting for 20% of total installed capacity, or 13.8 GW in 2030, according to report, entitled 'Ukraine Power Market Outlook to 2030, Update 2019 – Market Trends, Regulations, and Competitive Landscape' by GlobalData.
Power market: Ukraine, cumulative installed renewable power capacity (GW), 2000–2030
Source: GlobalData, Power Database
According to the report, installed renewable capacity in Ukraine increased from 0.1 Gigawatt (GW) in 2000 to 2.1 GW in 2018, at a compound annual growth rate (CAGR) of 28.4% accounting for over 4.0% of the installed capacity in 2018. During 2019-2030, renewable capacity is further expected to grow at 15.6% CAGR to reach 13.8 GW.
Onshore wind segment is expected to register the highest growth among renewables during the forecast period. The segment is expected to grow at 20% (CAGR) to reach 6.5 GW in 2030 from 855.6 MW in 2019. Similarly, biopower and solar PV capacity are expected to grow at 16% and 13% CAGR over the forecast period to reach 640 MW and 6.6 GW.
Ukraine is reliant on nuclear and coal for the bulk of its power generation. The nuclear industry is dependent on foreign fuel for its nuclear reactors. Over 50% of enriched fuel is imported from Russia while remaining is sourced from the US. Moreover, in H1 2019, coal imports increased by 50% while imports from Russia and the US stood at 64% and 28% respectively.
As of 2018, coal (thermal) dominated the Ukrainian power mix, with a share of 40.2 % of total installed capacity, followed by nuclear power with 25.8%. Gas, hydropower and solar PV accounted for 17.1%, 12.2% and 2.7% respectively. Other non-hydro renewables accounted for 2.0% of total capacity in 2018. Coal-based power is expected to continue to have the lion's share of installed capacity in 2030 with around 31%.
Power market: Ukraine, cumulative installed capacity by fuel type (%), 2018

Source: GlobalData, Power Database
The constant decrease in domestic coal production has resulted in Ukraine importing coal from South Africa, Poland and the US. Moreover, the growing tension with Russia can also jeopardise the nuclear fuel supply into Ukraine. In such a scenario ramping up renewable capacity will go a long way in securing uninterrupted power generation and provide the country's energy security in the long term.
Related Report: