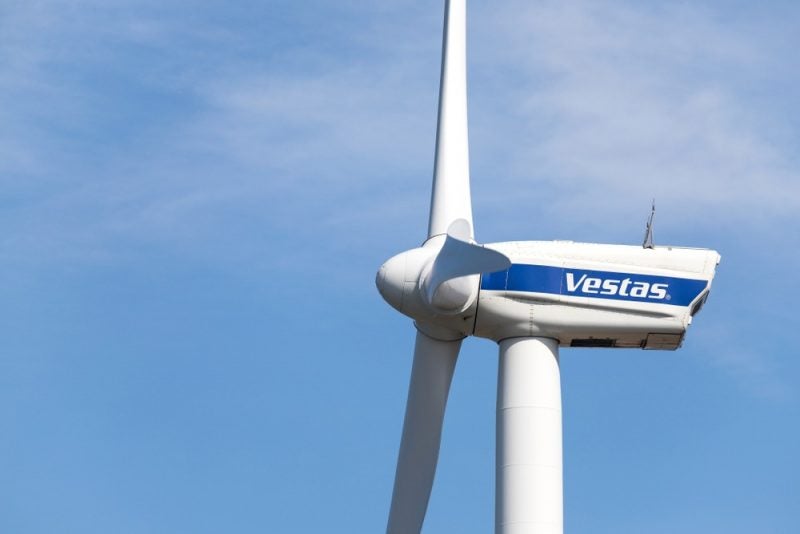 In 2018, global installed wind capacity stood at 595 GW where onshore capacity alone accounted for 96% and is expected to increase at a compound annual growth rate of 8% to reach 1018 GW by 2025.
It is further estimated that by 2025, the global offshore market will cross 72 GW while the onshore market will be around 946 GW, compared to 23.3 GW and 571 GW in the respective wind segments in 2018.
Furthermore, during 2018-2025, annual offshore capacity is projected to increase at 12% compound annual growth rate to reach 9.6 GW in 2025 from 4.3 GW in 2018, while annual onshore capacity is slated to increase at 3% compound annual growth rate over the given period.
In terms of geographic diversity, the Asia-Pacific region recorded the highest wind capacity addition in 2018 with 47.8% share, followed by Europe (26.04%) and North America (16.5%). South and Central America and the Middle East and Africa accounted for 6.8% and 2.7% of the total wind capacity addition in 2018.
Against this backdrop, Vestas Wind Systems A/S, the Danish wind turbine company, announced its full-year results for 2018 on 7 February.
What the report says
Vestas Wind Systems reported a 6% increase in total revenue from $11.15 billion (9.95 billion euro) in 2017 to reach $ 11.86 billion (10.13 billion euro) at the end of 2018.
The increase is attributed to 15% increase in service revenue on a year-on-year basis which accounted for 16% of total revenue but partly offset by the lower prices in the power solutions segment.
The company reported a gross profit of $1.91 billion (1.63 billion euro) in 2018, a 13% decline from $ 2.20 billion (1.96 billion euro) in 2017 owing to lower average project margins in power solution segment. Furthermore, the decline in gross profit resulted in reduced earnings before interest and taxes margin before special items.
In the geographical market segment, the company experienced bulk business activity in the Americas contributing 44% of total revenue, closely followed by EMEA (Europe, Middle East and Africa) with 43% and the Asia Pacific with 14%.
In the power solutions segment, the Americas with almost 5 GW of wind turbines delivered in 10 countries accounted for 46% revenue share, the highest in 2018. This was closely followed by EMEA and the Asia Pacific with a share of 40% and 14% revenue respectively in this segment.
Vestas provided the largest operations and maintenance services in EMEA region across 39 countries amounting to 44.2 GW or 57% share of service revenue. Americas come next with 32.5 GW of the wind turbine under maintenance across 17 countries or 32% of service revenue followed by the Asia Pacific with 9.5 GW under maintenance across 11 countries, accounting for 10% of service revenue.
2018 recorded the highest ever order intake in Vestas with 14.2 GW across 43 countries, a 27% increase compared to previous year, while Q4 2018 recorded an order intake of 5.5 GW, a 44% increase from 3.8 GW in Q4 2017.
The high order intake underscores the strong demand for wind power all over the world. EMEA, accounting for 39% of order intake, proved to be of strategic importance as increased activities in Norway, Italy and Sweden offset a declining order intake in Germany.
The Americas accounting for 44% of order intake, continues to be driven by strong demand in the US as the company received 170 MW of orders in the country, qualifying projects for 60% of the Production Tax Credit (PTC), securing a pipeline of projects to be installed in 2022.
This is coupled with increasing auctions in Latin America, namely Brazil, Argentina and Mexico. Of the 2.3 GW order intake in the entire Asia Pacific, Australia alone accounted for over 1 GW.
In value terms, order intake increased by 24% to reach $12.4 billion (10.6 billion euro) in 2018 from $9.9 billion (8.9 billion euro) in 2017. In 2018, the combined order backlog stood at $30.6billion (26.2 billion euro) a 31% increase from last year. This includes a 23% increase in service order backlog in 2018 compared to last year reaching $16.7 billion (14.3 billion euro) providing a strong foundation for the business segment along with possible cost reduction for maintenance of wind turbines.
Despite a strong development in deliveries, wind turbine backlog grew by 37% to reach 15.6 GW in 2018 increase from 11.4 GW in 2017, reflecting on the high order intake in 2018.
In monetary terms, the wind turbine order backlog increased by 41% to reach $14 billion (11.9 billion euro) in 2018 compared to 2017 ensuring solid growth and revenue generation in the next couple of years.
Onshore wind turbine delivery reached 10.8 GW in 2018 compared to 8.7 GW and 9.6 GW in 2017 and 2016 respectively. The Americas alone accounted for 46% of total deliveries, mainly led by the US where projects previously qualified for Production Tax Credit (PTC) are starting to materialise and installation are expected to increase till 2020.
Optimum power generation wind turbines
With an objective to expand its onshore market base the company recently introduced two new wind turbines, namely the V162-5.6 MW and V150-5.6 MW. The V 162-5.6 MW with a larger rotor size is designed to provide optimum power generation in low to medium wind speeds and has extensive applicability in higher average wind speeds. The turbine has 25% higher annual energy production compared to its predecessor the V150-4.2 MW. The V150-5.6 MW, on the other hand, is designed for medium to strong wind conditions depending upon site location. This particular turbine is said to have a 25% higher annual energy production compared to V136-4.2MW in medium speed conditions.
2018 registered a 6% increase in total revenue while the gross profit fell by 13% due to lower profit margins in wind projects. While the revenue of $11.86 billion (10.13 billion euro) is in line with 2018 guidance, the slight year-on-year decrease in earnings before interest and tax margin in 2018 resulting from lower gross profit was partially offset by an increase in service revenue. The company recorded solid commercial activity with an all-time high order intake of 14.2 GW equivalent to $12.4 billion, along with an order backlog accounted for 15.6 GW or $30.6 billion.
Service order backlog comprised 55% of total order backlog, reflecting heavy service activities in EMEA, ensuring steady cash inflow in 2019. Furthermore, with the acquisition of Utopus Insights in 2018, Vestas aims to provide digital solutions to customers for increased energy production and better grid integration through effective wind forecasting and better operations, thereby providing a competitive edge over other players to emerge as a global market leader.