Power Technology lists the top five terms tweeted on wind in Q4 2021, based on data from GlobalData's Power Influencer Platform.
The top trends are the most mentioned terms or concepts among Twitter discussions of more than 150 wind experts tracked by GlobalData's Power Influencer platform during the fourth quarter (Q4) of 2021.
1. Wind Turbines – 329 mentions
Danish wind turbine manufacturer Vestas' plans to install a 15-megawatt (MW) wind turbine in 2022, Italy's wind turbine refuseniks being given a blunt message, and Siemens Gamesa's SG 14-222 DD prototype offshore wind turbine producing its first electricity were some of the popular discussions in Q4 2021.
Svein Tveitdal, founder and CEO of Klima2020, a Norway-based environmental consultancy, shared an article on how giant wind turbines are pushing the limits of possibility like Vestas installing a 15MW wind turbine, which is capable of powering about 13,000 British households. Expected to be installed in 2022, it will be the world's biggest turbine but not for long, the article noted. For instance, Ming Yang, a Chinese firm, has announced plans for installing a 16MW wind turbine. The maximum capacity of an offshore turbine was just 8MW four years ago, the article detailed.
According to the Imperial College, London, the UK has about 10.5 gigawatts (GW) of offshore wind capacity, which is expected to quadruple by 2030. It will, however, not be enough to meet the net-zero electricity target by 2030, the article noted.
Bjørn K. Haugland, CEO of a business-driven climate initiative Skift, shared an article on Italy receiving $226.55bn from the European Union (EU) as part of the EU's $906.20bn pandemic recovery budget to rebuild its economy after two decades of stagnation, along with green transition at the heart of its recovery fund plans. Energy transition chief Roberto Cingolani warned Italians opposing new wind and solar farm projects in their area on accepting the new infrastructure or to live without electricity. Appointed by Mario Draghi, the prime minister, Cingolani, a physicist and academic, has set a goal of generating at least 70% of electricity from renewables by 2030, which is more than the 55% commitment Rome has made with the EU, the article highlighted.
How well do you really know your competitors?
Access the most comprehensive Company Profiles on the market, powered by GlobalData. Save hours of research. Gain competitive edge.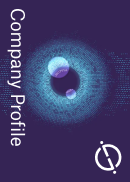 Company Profile – free sample
Thank you!
Your download email will arrive shortly
Not ready to buy yet? Download a free sample
We are confident about the unique quality of our Company Profiles. However, we want you to make the most beneficial decision for your business, so we offer a free sample that you can download by submitting the below form
By GlobalData
In another tweet, Kees van der Leun, managing director at Common Futures, an energy transition consultancy, shared an article on the Spanish-German wind turbines manufacturer Siemens Gamesa installing SG 14-222 DD prototype offshore wind turbine at the test centre in Østerild, Denmark, which will be commercially available in 2024. Expected to be the most powerful wind turbine with a 14MW capacity that can reach up to 15MW using the company's power boost capability, the turbine has generated its first electricity and transported it to the grid.
The model includes a 222m diameter rotor, 108m-long blades, and a 39,000m2 swept area, the article detailed. The wind turbines are capable of generating 50-60 million kWh of electricity a year, which can power approximately 18,000 average European households every year, the article further noted.
2. Renewables and Renewable Energy – 249 mentions
A wind turbine wall capable of harnessing wind power, SSE's Griffin wind farm in Perthshire providing 100% renewable energy to COP26, and Vestas' statement on the need for the federal government support for the rapid transition to renewables in Australia were some of the popular discussions in the fourth quarter.
Fred Bentler, an artist and author of mid-grade children's novels, shared an article on the ingenious wall that can harness wind power, which resembles a kinetic art installation. Designed by an American designer and entrepreneur Joe Doucet, the wind turbine wall consists of a grid of square panes spinning across 25 axes. The article further noted that the walls can be used near buildings, on the side of highways, or even in cities. It comprises 25 off-the-shelf wind turbine generators that are attached to 25 vertical rods with square panels attached to them. One of the walls is enough to power an average American household that requires a little over 10,000kWh of electricity a year, the article further detailed.
The terms were also discussed in a tweet by Mark Z. Jacobson, a professor of civil and environmental engineering at Stanford University and director of its Atmosphere/Energy Programme, who shared an article on SSE Energy Solutions, a utilities company, providing electricity for all the three COP26 permanent venues in Glasgow. The Scottish Event Campus (SEC), which has been supplied the 100% Scottish renewable energy, includes five interconnected exhibition areas, a 3,000 seat auditorium, and a 14,300 capacity arena. The article further noted that the Scottish Event Campus venues were converted to 100% green energy in 2020, as part of its long-term sustainability goal.
While a number of organisations are aligning with the COP26 goals to beat climate change, SSE Energy Solutions has successfully provided 100% renewable electricity to more than 70,000 customers. It has resulted in offsetting more than six million tonnes of carbon emissions due to power generated by fossil fuels in the past five years, the article highlighted.
In another tweet, John Englart, a journalist, shared an article on Vestas stating that renewables growth and wind projects will come to a halt if Australia did not invest in grid expansion. This is likely to happen because obtaining a grid connection will become both difficult and expensive, the article noted. The company's head of the Asia Pacific division, Peter Cowling stated that Australia will require the federal government's support to transition to renewables in order to maintain its advantage and ensure that the power grid continues to improve.
The grid needs to evolve in order to add new transmission lines for renewables rollout, including wind power, he further added. The Australian Energy Market Operator (AEMO) has already released a 20-year blueprint for the transition to a renewables-based grid, known as the Integrated System Plan. It will also release an updated version that outlays a path to a decarbonised grid as early as the mid-2030s, the article detailed.
3. Wind farm – 218 mentions
Montana's new 750MW wind farm being due to send electricity to Washington state, construction plans of Victoria's $2bn wind farm facility, and Nestlé shifting to 100% renewable energy supply by signing a ten-year power purchase deal with CWP Renewables, were some of the popular discussions in the last quarter of 2021.
Sammy Roth, an energy and environment reporter at daily newspaper The Los Angeles Times, shared an article on the largest wind farm underway near Miles city that will send electricity to Washington state through transmission lines that earlier delivered coal power. It is expected to be clean energy company NextEra Energy Resources' first project in Montana. Half of the 750MW wind farm is also expected to be come online in late 2022, the article noted.
The net capacity factor at the site is about 40%, implying that the turbines are at maximum capacity for approximately 40% of the time during the year. Energy utility company Puget Sound Energy, a Colstrip stakeholder, has been contracted for the first 350MW of Clearwater's capacity, thereby ensuring that it had a customer for the following 20 years. The remaining 400MW wind turbines will be built when a new customer is available, the article highlighted.
The term was also discussed by Andrew Laird, a barrister, who tweeted on Victoria's planning minister Richard Wynne approving the construction of the $2bn Golden Plains wind farm at Rokewood starting next year. The facility, which is located 130km west of Melbourne covering 167 square kilometres, is expected to house almost twice the number of turbines and will be about double the megawatt capacity of the wind farm at Coopers Gap in Queensland, which is currently the biggest in Australia, the article detailed. The wind farm will power more than 765,000 families a year, according to the project's operators.
Another tweet about wind turbines was on Nestlé shifting to 100% renewable energy supply by striking a power purchase agreement with CWP, according to an article shared by Sam Kimmins, head of RE100 at the Climate Group, an international non-profit organisation. The ten-year power purchase agreement with CWP's 270MW Sapphire and 134MW Crudine Ridge wind farms in New South Wales is expected to meet the power needs of six factories, two distribution centres, three corporate offices, and 20 retail setups and a laboratory, the article noted.
The contract with Nestlé, which is effective immediately, will see an output generation capacity of 106GWh a year. Sapphire already produces about 830GWh of power a year, the article added.
4. Grid – 95 mentions
Texas wind machines holding up during grid collapse, the UK utilities company National Grid revealing plans to build an energy island in the North Sea, and more than 1GW of new wind, solar, and battery storage projects being registered in Australia's main grid in the last three months were some of the popular discussions in Q4.
Tom Burke, chairman and founding director of E3G, an independent climate change think tank, shared a discussion on wind providing the cheapest electricity in Texas. Burke highlights in a discussion with Nigel Farage for GB News on the Texas grid collapse being a result of less investment and maintenance of the grid, which could not withstand extreme weather conditions. Former US President Donald Trump's comments on UK's prime minister Boris Johnson that the latter's backing wind power was a big mistake was, therefore, wrong.
Trump had objected to wind energy, stating that he did not believe in it, and that it could not survive or operate without taxpayers subsidy. Burke argues during the discussion that public subsidies for renewables is only telling part of the truth, as the truth also lies in subsidising existing fossil fuel industries.
In another tweet on grid, Adam Vaughan, chief reporter at science and technology magazine New Scientist, shared an article on National Grid revealing talks about building an energy island in the North Sea that will use wind farms to provide clean energy power to millions of homes in north-west Europe. The article further noted that the idea of a renewable energy hub on an island in the North Sea had been considered before, but its increasing talks with other energy companies increases the chance of the idea being developed.
The company has recently developed long-distance cables from Norway to the UK, the article noted. Other transmission system operators of electricity around the North Sea have also revealed their interest in building an energy island, including TenneT in the Netherlands and Elia in Belgium, the article further detailed.
In another tweet, Mark Z. Jacobson shared an article on more than 1GW of new wind, solar, and battery storage projects being registered in Australia's main grid in the last three months, according to the AEMO. The new registrations included two large battery projects such as the 300MW (450MWh) Victoria Big Battery in Victoria and the 100MW (150MWh) Wandoan battery energy storage project in Queensland.
The first 286MW stage of the delayed and the country's biggest wind project, the 500MW Stockyard Hill wind farm in Victoria, was also registered and ramped up to 200MW of output. The Bulgana Green Energy Hub also received second stage registration, which combines a 194MW wind farm along with a 20MW/34MWh battery storage facility, allowing it to reach its full capacity, the article noted.
5. Offshore Wind – 86 mentions
Renewable energy firm Iberdrola investing $8.24bn into an offshore wind farm complex in the North Sea, growth forecasts of the offshore wind cable market, and Australia taking its first steps towards an offshore wind energy industry, were some of the popular discussions in the fourth quarter.
Carl Siegrist, member of the board of directors at the Interstate Renewable Energy Council (IREC), a not-for-profit organisation focusing on the adoption of clean sustainable energy, shared an article on Iberdrola investing $8.24bn into an offshore wind farm complex in the North Sea, off the east coast of Britain. Expected to be its biggest such investment globally, the company stated that it would pay for the East Anglia Hub site, the wind turbines of which can generate 3.1GW of electricity for more than 2.7 million homes, the article detailed.
The investment further adds to the $13.59bn Iberdrola has already pledged to invest in the UK between 2020 and 2025, the article noted. Meanwhile, the UK plans to install 40GW of offshore wind capacity by 2030, a significant increase from its existing 10.4GW.
Kees van der Leun shared an article which stated that the market for offshore wind farm cables is expected to grow six times over the next decade, according to a report by RenewableUK, a non-profit renewable energy trade association. The report detailed that more than 63,200km of array cables will be deployed globally by the end of 2030, compared to the less than 9,700km of cables that were installed by the end of 2020.
Additionally, about 40,000km of export cables are expected to be installed across the world at the end of the decade, compared to just over 7,500km at the end of last year. Countries with the largest project pipelines for offshore wind include China, the UK, the US, Sweden, and Vietnam, the article further noted.
In another tweet, Peter Hannam, economics correspondent at Guardian Australia, shared an article on Australia's tentative first steps towards an offshore wind industry. The federal government's move to finally make it legal has left some worried, the article detailed. About 200GW of new offshore wind capacity is expected to come online by 2030 globally, with the US and China leading the way, and China alone accounting for half of the world's total installed offshore wind capacity in 2020, the article noted.
The article, however, highlighted that it was just a fraction of what Australia could generate, with its 60,000km of coastline. The Bass Strait has one of the best wind speeds that reach 12m a second. An analysis by the Blue Economy Cooperative Research Centre, had earlier revealed that the country can generate 2,000GW from offshore wind in places less than 100km from existing substations, the article further detailed.