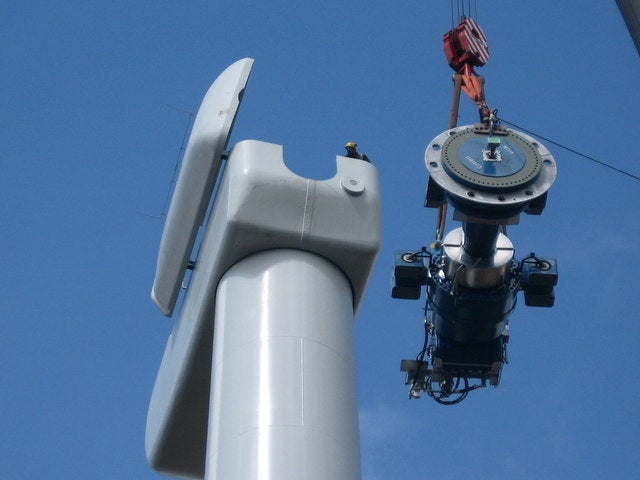 The global wind market registered capacity additions of 52.2GW in 2017, which is expected to grow to 58.8GW in 2022. The growth in wind turbine installations is likely to drive the market for wind equipments such as drive-trains, towers, hubs, and nacelle housing. Drive-train technology in wind turbines are comprised of gearboxes and direct-drives.
According to GlobalData, a leading data and analytics company, the global wind gearbox and direct drive markets are likely to grow at a CAGR of 1.3% and 6.8% over the forecast period (2018­–2022). The historical deployment of wind gearboxes would contribute to a large market for gearbox refurbishment, which is estimated to reach $4.37bn in 2022. A shift towards deploying direct drive wind turbines is expected in the forecast period. Direct drive offer lower maintenance and is easier to install, contributing to their increased usage in offshore wind farms. In 2022, direct drive is expected to account for 29.9% of the market volume.
Factors driving the deployment of wind technology
The company's latest report 'Wind Gearbox and Direct-Drive, Update 2018 – Global Market Size, Competitive Landscape and Key Country Analysis to 2022' reveals that technology advancement, growing demand for electricity, emission concerns, and supportive policies are spurring the deployment of wind technology and consequently driving the market for wind equipment.
Countries have proposed a gradual shift towards diversifying their power mix to improve self-sufficiency and reduce market exposure to fuel price volatility. The increasing global acceptance of renewables will support the proliferation of wind technologies in upcoming markets, helping sustain their growth over the forecast period.
A number of nations are utilising renewables to address critical shortcomings of their power generation models. The need for clean and affordable power has been vital for the deployment of wind turbines in established markets. Regulatory framework and financial mechanisms supporting the market in various regions led to significant development of the global market and drove nations with their market projections.
Wind turbine gearbox market booms in 2017
GlobalData's report finds that gearbox was the dominant drive train technology in 2017, accounting for 69%, 62.5%, and 96.9% respectively, of the annual installations in Asia-Pacific, EMEA, and Americas regions. Despite a dip, gearbox technology will continue to dominate the market over the forecast period with 66.7%, 62.65%, and 94.2% respectively, of turbine installations across Asia-Pacific, EMEA, and Americas regions in 2022. Direct drive turbines are expected to gain momentum, although it is not expected to overtake gearbox technology over the forecast period. Direct drive technology would register 9.41GW, 7.57GW, and 0.6GW, respectively of annual installations for APAC, EMEA, and Americas region in 2022.
Globally, the market value of wind gearbox sector is expected to increase at a CAGR of 0.2% to $4.14bn in 2022, over the forecast period. In 2017, China led the Asia-Pacific region, while the US led the Americas region, and Germany led the EMEA region. Among regions, Asia-Pacific will continue leading the global gearbox market, with its share of installations increasing to 46% in 2022. China will continue to remain the largest market for wind gearbox; declining to hold a value of $0.9bn in 2022, due to the reduction in feed-in tariffs (FiT) and introduction of competitive bidding in the wind power market.
The US and Germany which along with China make up the top three markets are also likely to experience decline in their market values at a negative CAGR of 10.9% and 5.4%, respectively. Direct drive technology will see aggregate global installations of 81.3GW over the forecast period. India, Canada, and France are likely to experience strong growth rates of 22.9%, 13.6%, and 4.4% supported by mandates and renewable energy targets established to address power sector emissions.
The global refurbishment market is projected to grow at a CAGR of 26.2% over the forecast period. As of 2017, APAC is the leading market for gearbox refurbishment owing to the significant capacity addition by China and India in the historic period. In 2017, China was the market leader for gearbox refurbishments with a market value of $621.9m and is anticipated to reach $1.12bn in 2022. A number of wind turbines installed in China were during the late 2000s, which increases the need for refurbishment, as wind turbines require servicing after operating for a period of 7–10 years.