NPE Kulplan Oy
Automation, Consulting, Engineering, Training and Project Management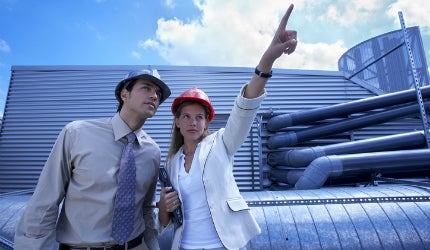 NPE Kulplan Oy is a consulting and engineering company for the process industry and power plants. Established in 1980, the company is specialised in consulting and planning of automation. Other services provided include project management, studies, installation supervision, training, and start-up services, as well as preliminary and basic engineering.
Having operated in more than 50 countries, we have carried out work at power facilities such as:
Nuclear power stations
Biomass boilers
Diesel power stations
Coal fired boilers
Waste boilers
Gas boilers
Hot water boilers
Sulphur removing plants
Peat boilers
Oil boilers, refining plants and terminals
Other areas, such as water and wastewater treatment, petrochemical plants, metallurgical industrial applications, steam creation and supply plants
Systems and programmes for automation in power applications
We regularly update our services so that we can continuously produce successful automation projects for our clients.
NPE can take full responsibility for automation engineering for customers. Projects can be new developments or upgrades, with some of this work taking place from our offices. Our teams also visit clients onsite, particularly when it comes to installing a new system.
Depending on what work is required, we use the following programmes:
Automation systems include: Damatic classic, XD, XDi and Metso DNA; ABB Master, Advanced, Freelancer; Honeywell Alcont; Delta V and Siemens PCS 7
For logics, we use: Simatic S5, S7; Allen@Bradley, GE Fanuc, Modicon, Omron, SattCon, Telemecanique, Sixnet, Klinkman / unitronics, Triconex-safety logics
User interface programmes include: InTouch, WinCC, Factory Link, Intellution Fix32/iFix, RSView, Sattgraph, Genesis, Citect and Operate IT
Programme languages include visual basic, C, C++, Visual C++, Pascal, Fortran, Java, and SQL
With databases, we use: MS Acces, Paradox, Oracle, and MS SQL Server
For modelling and simulating: we use Matlab, Simulink
Engineering services for the power industry
NPE provides a range of engineering services, such as:
Studies and preliminary engineering, which includes technical clearances, cost calculations and project schedules
Implementation engineering, with services such as basic engineering, functional descriptions, consulting for purchases, enquiry documentation for equipment and installation, as well as other necessary information for detailed engineering
Detailed engineering, including automation and logical systems, application programming, as well as field instrumentation for equipment, cabling and buses
Site services for installation supervision, start-up guidance and training
For our detailed engineering service, we provide:
Field automation engineering
Automation system hardware and programming, including manufacturing execution system (MES)
Logic systems hardware and programming
Project management services for power applications
The project management services on offer from NPE consist of coordination and control of project work, reporting, as well as the management and distribution of relevant documents.
In addition, the engineering administration services we provide comprise scheduling, procurement service, cost estimates and delivery control.
Regional offices for providing automation and engineering services
All NPE consulting and engineering services for industrial and process plants are carried out by the company's regional office closest to the project site.
When it comes to machine and project suppliers, we can provide them with additional staff to ensure the job runs smoothly and efficiently.