Aero-Flex provides design support, fabrication, and quality assurance testing services for power plant components. The company manufactures high-quality supplies from stainless-steel and high-temperature alloys such as titanium and Inconel.
High-quality power component production and testing
Aero-Flex meticulously tests power components and assemblies to make sure they meet the most demanding quality assurance criteria before delivering them. Certified weld inspectors sign off assemblies before they leave the workhouse.
Our products meet key standards such as B31.1 Power Piping, B31.3 Petrochemical Piping, American Welding Society (AWS), ASME Section IX, NACE, BSI (PED), European Pressure Directive 97 / 23 / EC (PED), and Canadian Registration Numbers (CRN).
We carry out non-destructive testing (NDT), radiographic imaging, magnetic particle inspections, hydrostatic and pneumatic pressure analysis, as well as colour contrast and fluorescent penetrant examinations.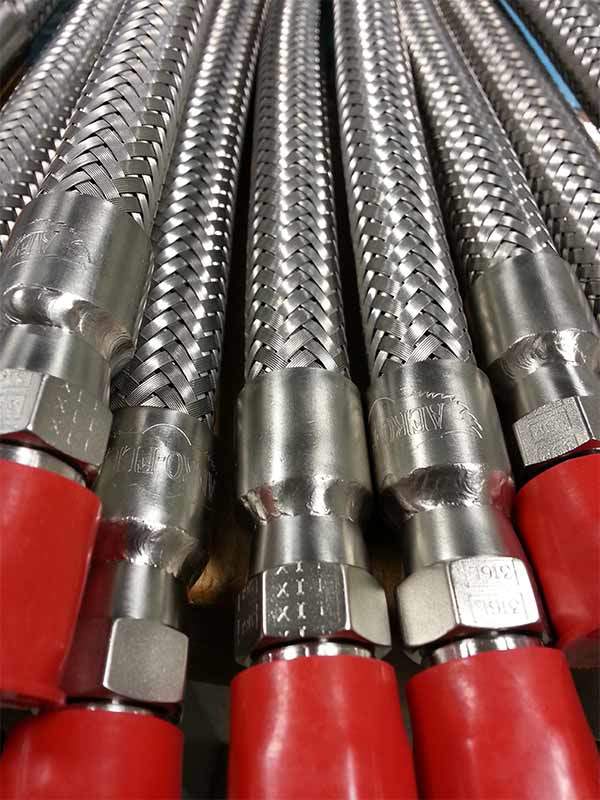 Aero-Flex is a leading provider of high-quality flexible and flex-rigid metal hoses for power plant operations.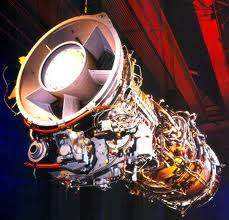 Aero-Flex has a wide range of precision-machined components for power applications and also offers custom-produced products.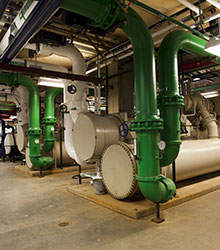 Aero-Flex's piping systems are produced for fixed and portable turbine-powered units, as well as compressed natural gas (CNG) facilities.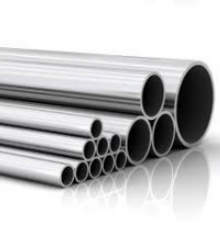 Aero-Flex provides tubing components to ensure even flow is maintained in power operations.
Our products include 0.25in-16in flex lines, replication components, complete rigid piping solutions, and hybrid flex / pipe constructions. We also accept fabrication requests.
Bulk hoses and braid parts for energy facilities
Aero-Flex has its own hoses and braids available in bulk for power industry applications. We stock competitively priced, high-quality corrugated annular hydro-formed / mechanically formed hose and braids, which are available in several different alloys such as stainless-steel and Inconel 625.
Our bulk hoses are available in 100in boxes or shorter cut lengths, while reels are available if required.
We provide a tailored service, allowing clients to create their own metal hose assemblies in terms of size, alloys, pressure, developed lengths, temperature, motion, and end fittings.
Flexible hose and precision rigid tube bending solutions
Aero-Flex is well-known for its high-grade welded and flexible full-metal hose assemblies. We are able to custom-produce hoses to handle different operating pressures, temperature, and chemical-resistance, with units available in diameters of 0.25in-16in.
With strong expertise in flexible hose manufacturing and precision rigid tube bending, Aero-Flex supplies one of the most effective flex-rigid assemblies in the country. These hybrids decrease connection points between flex and rigid elements, reducing the risk of leaking and offering trouble-free maintenance.
Our customisable flex-rigid tube assemblies provide variable operating pressures, along with the ability to withstand extreme temperatures, minimised connection points, and reduced vibrations below maximum thresholds.
Recognised piping systems for power plant generators
Aero-Flex supplies reliable piping for original equipment manufacturer (OEM) turbine companies, power plant operators, and aftermarket clients that rely on high-quality replacement parts and components.
By meeting ISO 9001 quality management standards, Aero-Flex ensures its piping is approved for use worldwide.
More efficient energy sources such as natural gas require piping for extraction, delivery, and production.
As well as the fixed and portable turbine-powered units, we are at the forefront of manufacturing piping for the emerging compressed natural gas (CNG) market.
Our pipes deliver the resources and then stores the resulting vehicle fuel, which helps CNG facilities to compress natural gas at high-pressure.
To aid CNG production, we construct solid piping systems and sub-assemblies, flexible piping, as well as hybrid fabrications.
Reliable power plant tubing
Aero-Flex supplies tubing to ensure oil and gas production is functioning smoothly. We have particular expertise in fabrication and design, while our goal is to keep customers 100% satisfied, with free quotes provided for every project.
Whether you are designing a factory assembly line or vessel, there is a reliable and cost-efficient design concept, which ensures smaller physical footprints.
Aero-Flex provides design ideas and solutions when clients are finding it difficult to uphold even flow through bent tubes. We supply precision bent tube assemblies for hydraulic, fuel, oil, and instrumentation systems.
Custom precision machine parts and secure fittings for energy facilities
Aero-Flex specialises in precision-machined nuts, bolts, and fittings, which can be manufactured in bulk or as uniquely modified parts using specialised materials. We are able to repeat the process and manufacture a series of items or complex multi-part single mechanisms.
We work with many materials, including stainless-steel and nickel alloys, duplex, titanium, in addition to customer-supplied materials.
Whether clients are outfitting a processing plant or oil shuttle, there is always a risk of disruption in the fluid flow. Aero-Flex provides hose and pipe fittings to ensure that critical fluids do not leak.