Advituro provides solutions for vibration issues, specifically for power plants and power industry processes.
The company has more than 25 years of experience in vibration measurement and analysis. With this experience, almost all failure mechanisms on gas steam turbines and generators have been encountered.
This knowledge and being ISO 18436-2 Category 4-certified is a big advantage for the customers of Advituro.
Remote vibration monitoring for power plant applications
Advituro offers remote vibration monitoring services for power plants. We can remotely connect to your vibration analysis system making sure no data will be transferred from your plant.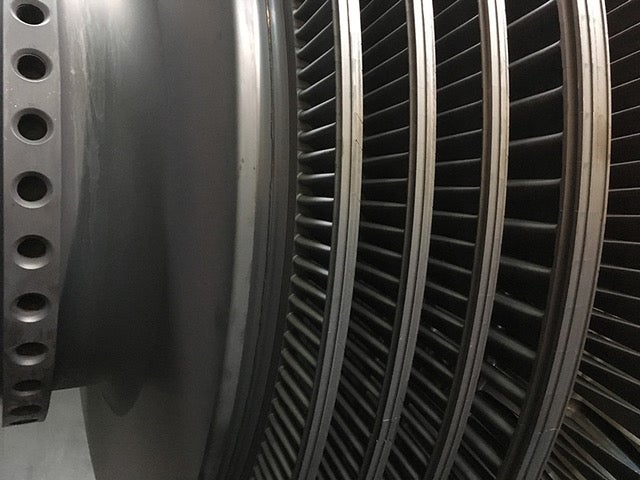 A detailed view of LP steam turbine.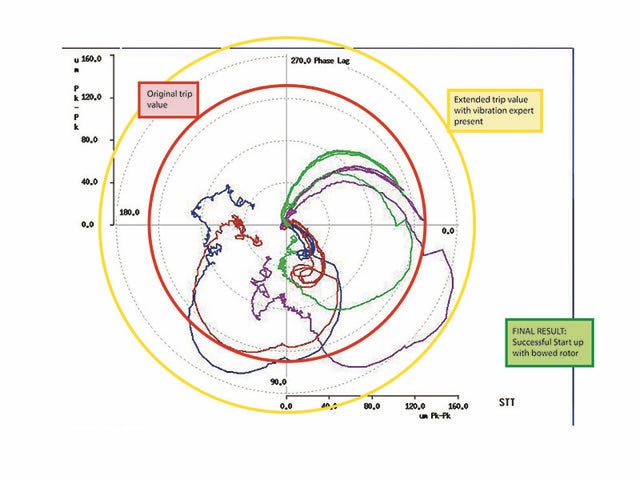 A bowed rotor put in service with Advituro's vibration expertise.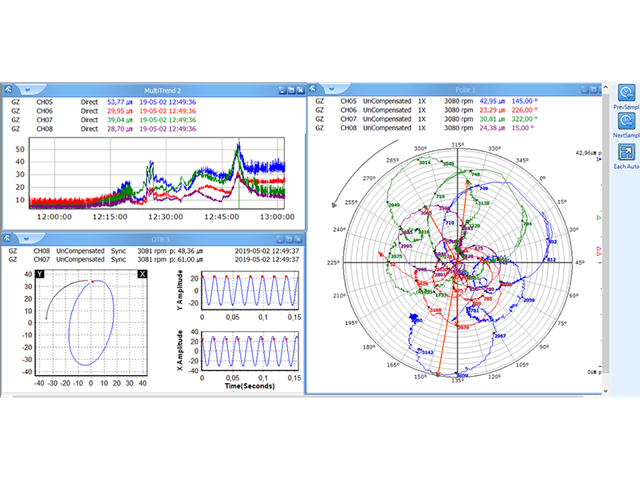 A view of vibration analysis plots.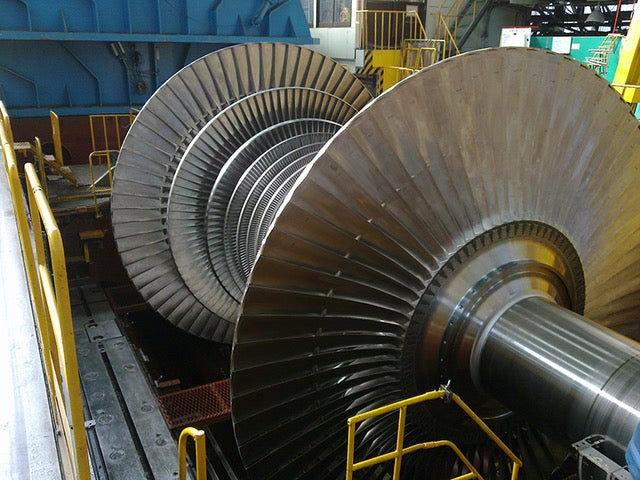 LP steam turbine in a high-speed balancing pit.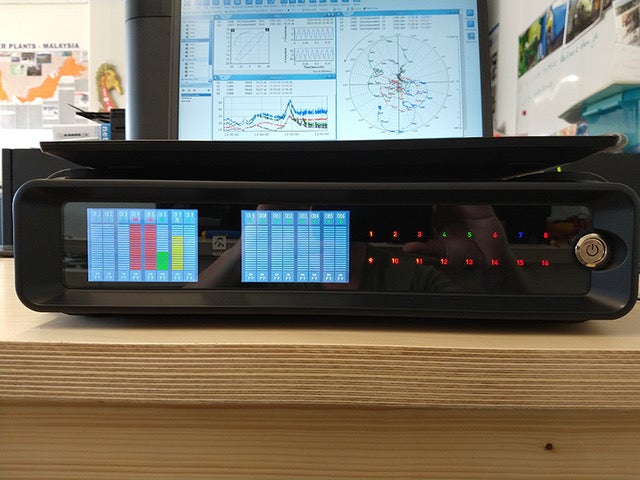 Vibration acquisition system - mobile 16 channels.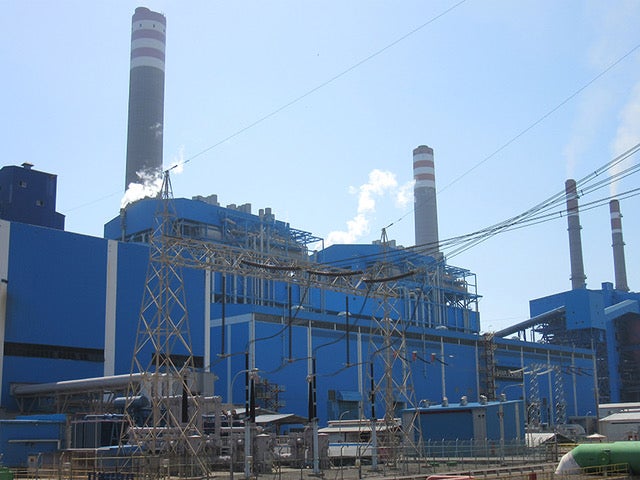 A coal-fired power plant.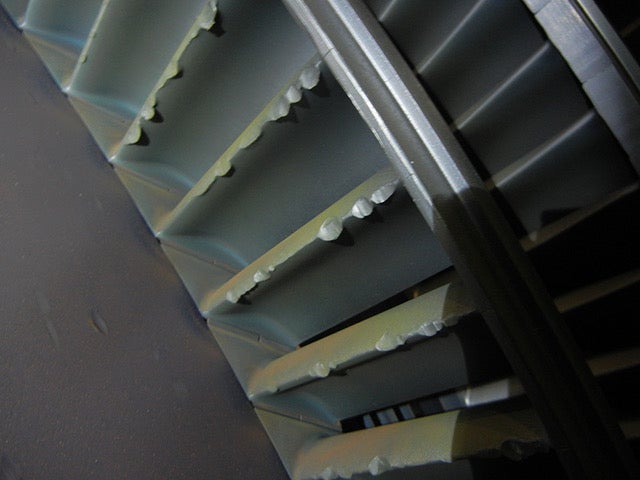 Root cause found for this damage to LP Turbine blades.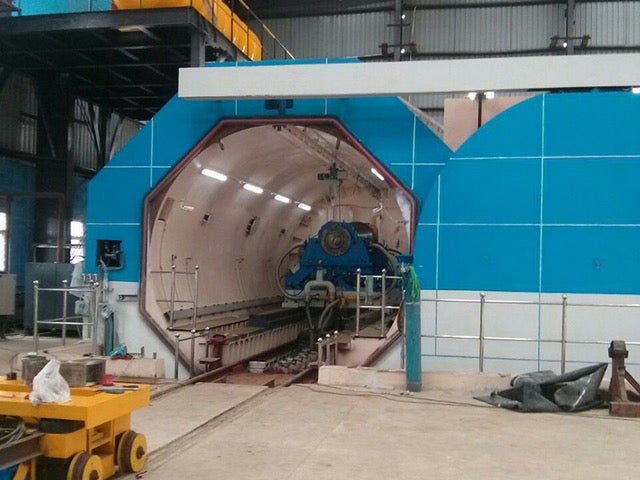 A new-build high-speed balancing pit.
Advituro provides remote vibration monitoring services for a variety of customers around the world.
In one example of the service, Advituro prevented a third opening of the steam turbine due to a bowed rotor. With our assistance, the steam turbine was safely restarted.
After reaching full-speed no-load (FSNL), the unit synchronised to the grid and the steam relaxed the rotor. Approximately 24 hours later, the unit was capable of stopping and restarting without high vibrations.
In another example, Advituro noticed higher than normal vibration on several bearings during a monthly vibration check. The analysis revealed a partial rub. The customer was advised to clean the oil deflector of one of the bearings during the next planned outage.
The customer followed our recommendations and noticed a lot of cocked oil debris in the deflector. After scheduled maintenance, the abnormal vibrations stopped.
Vibration equipment and sensor monitoring for power industry
We can assist with the implementation of vibration monitoring equipment. Depending on your requirements, we can advise on the most suitable brand for your facilities.
We can also check if vibration sensors are installed correctly, if you are measuring the appropriate frequency range compared to the turbine, gearbox and generator speeds, and if the calibration is still valid.
Advituro uses specialist equipment for sensor calibration.
Rotor balancing for power applications
We offer on-site balancing of rotating equipment, steam turbine, gas turbine, generator, pump and fan.
In general, the cost of on-site balancing can be high. Therefore, we recommend carrying it out on a mobile balancing machine during a planned outage.
We provide the service, using the 100t cost-effective mobile balancing machine. The return-on-investment (ROI) would be a day or days just after the customer starts the balanced unit.
Advituro monitors the entire balancing process.
Blade vibration monitoring for power applications
Advituro can demonstrate the condition of the last stage blades of your steam turbine with a special blade vibration monitoring programme.
As we use the existing proximity probes at the bearings, the customer does not need to install additional vibration sensors on the steam turbine.
We conduct complex data analysis that measures the blade vibration frequency. The customer can compare the frequency with their unit's Campbell diagram.
In this way, it is possible to adjust your steam turbine to flexible market developments in a controlled manner.
Smart condition monitoring for power applications
Advituro offers upgrades for your existing vibration monitoring programme.
First, we check if the customer has the correct vibration sensors with sleeve or roller bearings. Then, we install the most optimal customised vibration monitoring programme.
The company's experts are available round-the-clock.
Our combined services guarantee improved availability, reliability and sustainability.
Training vibration analysis for power industry
Advituro is ISO-certified and holds ISO 18436-2 Category 4.
We can train your operators and maintenance engineers to perform vibration measurement and analysis for Category 1, 2 and 3.