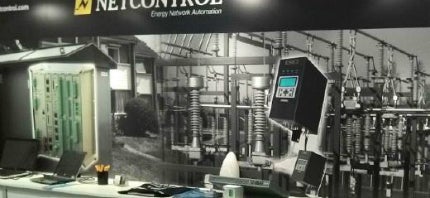 Meinberg Radio Clocks, one of the world's leading manufactures of time and frequency synchronisation equipment, is showcasing its synchronisation solutions in cooperation with Netcontrol AB and Ehrenborg Networks AB at the Elfack Power Fair in Gothenburg, Sweden.
Elfack is the Nordic region's largest meeting place where the entire electricity industry shows its new products and solutions to around 30,000 visitors.
Together with Netcontrol AB and Ehrenborg Networks AB, Meinberg is demonstrating its LANTIME M400/GPS, LANTIME M300/GPS and GPS164 some of Meinberg's ideal solutions of precise timing for power industries and the smart grid.
Smart, precise and reliable time synchronization of the main power network nodes (power plants, substations and end users) is important. Meinberg offers precise time servers which provide synchronization signals like IRIG, PPS, PPM and serial timestrings.
In addition to these electrical and optical signals, the LANTIME product range can supply your networks with NTP and SNTP time synchronisation. If ultimate precision in the range of a few microseconds is required, IEEE 1588 (PTPv2) / IEEE C37-238 (Power Profile) can be added as an optional feature.
Accurate time synchronisation can facilitate faster fault detection and solving in a network, synchrophasor acquisition, demand side management (SDM), differential protection, frequency deviation measurements (FDM), smart metering synchronization and many other applications.
Meinberg's LANTIME time servers are suitable for virtually any application since they can be individually configured with different form factors, power supply options, reference time sources, and additional interfaces or outputs to meet the user's needs.