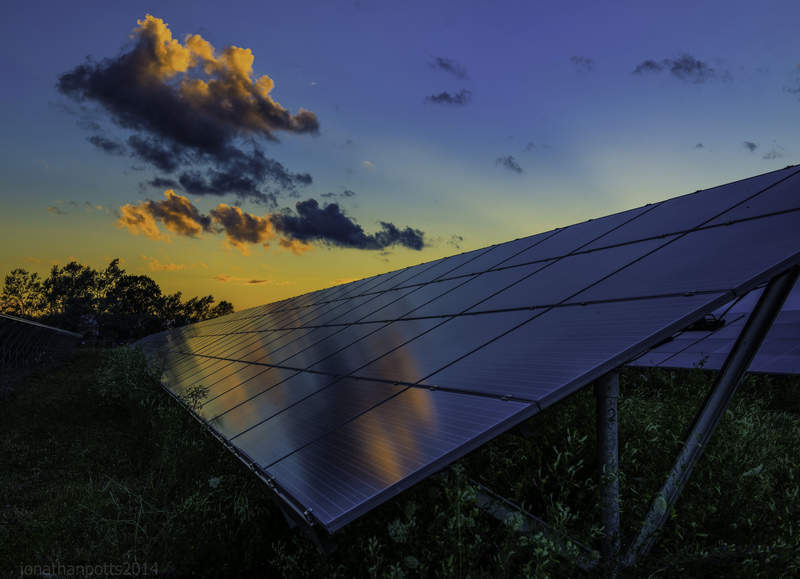 No business model, no matter how mature and entrenched, is immune to change. Sometimes all it takes to revolutionise a market is a deceptively simple idea − and the vision to turn that into reality.
Enter Pure Planet. The brainchild of the team that founded Virgin Mobile and went onto run Orange, T-Mobile and form EE, the new digital-only supplier plans to undercut the UK's 'Big Six' energy companies by providing 100% renewable gas and electricity to consumers at cost − with no mark-up.
"Pure Planet started with a question: can we offer renewable power for less than polluting power?" says co-founder Steven Day. He adds, "When we looked at the retail energy market, it felt as if renewables were being sold at a premium, sometimes 15%-20% more than the average market price.
"Virgin sometimes takes a market, turns it on its head and puts a little twist into it. So, we had a bit of a Virgin-type thought. Can we make renewable power 20% cheaper than polluting power?
"We said, 'we've done it with Virgin Mobile, we'll do it again', but it required not only smart procurement of renewable energy, but also a new business model that would succeed in a low-cost, low-CAPEX environment and allow us to offer consumers a better deal. Then we got quite excited."
Positive energy: the Pure Planet pricing model explained
British Gas, EDF, E.ON, Npower, Scottish Power and SSE supply around 85% of gas and electricity in Britain. Consumers are encouraged to shop around for the best deals and switch suppliers, but often end up doing what Pure Planet describes as "rolling off teaser tariffs to rip-off rates".
"There is fundamental suspicion on the part of consumers about how energy is being transacted," says Day, "and massive hypocrisy in the way they are glibly told they need to be more energy efficient by companies who are building profits into the unitary cost of the energy they supply."
Pure Planet customers pay no more than the firm pays for wholesale energy. A nominal monthly membership fee of £10 per fuel, which includes the standing charge, covers the company's margin.
"The British market is massively driven by trust and price, so the idea of having an honest, transparent tariff is compelling," explains Day. "That is why we offer a standing charge packaged into a monthly fee," he says, continuing, "The idea comes from the mobile world with Telco where monthly subscription fees are relatively common and people understand that the deal buys them a package of monthly services.
"The Pure Planet model gets rid of complicated daily standing charge tariffs – we simplify it into a monthly fee"
"The Pure Planet model gets rid of complicated daily standing charge tariffs – we simplify it into a monthly fee. The £10 per fuel monthly membership fee covers the price for access to the wholesale energy market rate at the unit cost."
Pure Planet reckons it can power and heat a typical three-bedroom home with 100% renewable electricity and carbon offset natural gas for around £900 a year, 20% less than the Big Six, on average.
"We have to be competitive in what is already a crowded market with 40 retail suppliers. However, we don't have to be the cheapest every day; ultimately, Pure Planet is about value for money," says Day.
"We're already underneath the energy price cap put out by the political parties in their manifestos. Business innovation – entrepreneurship – is one of the solutions. An energy cap is arguably regressive."
Purchasing power: procuring renewable gas and electricity
Pure Planet purchases its electricity through BP from wind, solar PV and hydropower suppliers, reflecting the main renewable markets as they stand. Natural gas is 100% carbon offset, with room for innovation.
"We may explore biogas in the future, but for now, based on market research, we're going with 100% carbon offset natural gas that, we think, chimes with our 100% renewable position," says Day.
As the wholesale cost of gas and electricity fluctuates, how will Pure Planet absorb those costs?
"We aim to buy forwards to cover our customers' predicted energy use for a long enough period of time that we can provide price stability at a retail level," Day continues. "For example, if you bounce around on a daily rate against the wholesale price point, sometimes the rate is smooth, sometimes it's spiky. So, do you buy every day, every hour? Do you make spot payments or buy forwards?
"We thought there must be a way to de-risk this enough so that we're buying reasonably forwards in order to get secure price for the energy. Ultimately, we'd like to be able to independently audit this, every 12 months say, so customers can be assured that what they have paid is what we have spent. If we've undershot, we'll absorb the cost; if we've overshot, then we'll pass that back to consumers."
BP is a minority shareholder in Pure Planet, sharing with the start-up its proven expertise in the field of energy trading and delivery at a time of genuine change for the industry in the UK and worldwide.
"BP owns the largest energy trading house in Europe, if not the world, with access to a renewable market we would have struggled to achieve on our own in terms of flexibility and scale," says Day.
Disruptive technology: using AI bots for customer service
Pure Planet researched smart metering projects in New Zealand and Australia, where consumers are incentivised to monitor their energy use and opt for cleaner, and increasingly cheaper, alternatives.
"The advent of smart meters in those countries and how consumer offers were deployed there interested us," confirms Day. "We got excited about where the renewables sector is going from a generation point of view. Costs have been falling dramatically; the trajectory is only going one way and yet the price perception from a retail point of view is still that renewables are expensive – we aim to change that.
"The combination of price and carbon reduction is very important for us. We quote a carbon saving as part of our app, because we want to convince customers that they can do something simple to help climate change, by signing up in less than 60 seconds and halving their carbon footprint."
"The combination of price and carbon reduction is very important for us. We quote a carbon saving as part of our app."
Pure Planet's app is available on Google's Android and Apple's iOS. As part of its digital-only offering, the company employs an artificial intelligence (AI) bot – WattBot – to help provide superior customer service.
"We think the energy market will move more toward the mobile banking model, where transaction and interaction in terms of consumption and usage is all there in your device, all of the time," says Day.
"Pure Planet does not want to be the 'mini-me' of the Big Six energy providers. We don't want vast queues on the phone into vast call centres with mediocre service. We believe embracing digital technology – that includes AI and bots that learn – will result in a more efficient, automated service.
"Rather like Apple, if there is a problem consumers can talk to actual people and more complex queries will also be made time for. We've also launched a community platform inspired by a successful similar offering from giffgaff, where customers help each other."
Progress has been swift. Pure Planet secured funding in late 2016 and the team started building the business over the winter, with the market launch held in May this year. So what will happen from here? Watch this space.