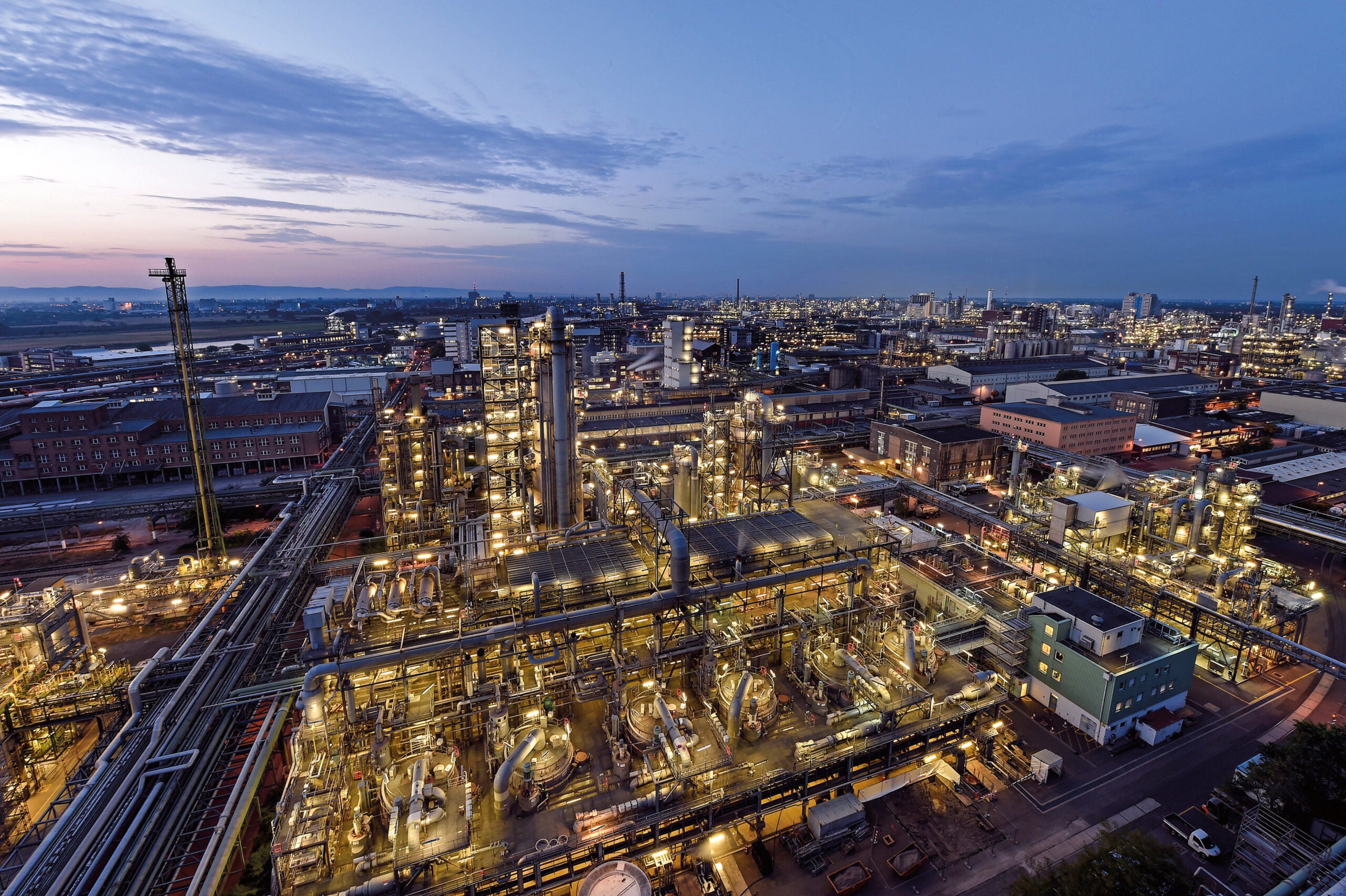 Chemical industry giant BASF and renewable energy developers RWE have announced a collaboration to build a 2GW offshore wind farm. The wind farm will power BASF chemical sites in Germany.
The proposed wind farm would add to The German Government's current offshore wind development target of 20GW by 2030. RWE would develop, build, and operate the Lighthouse Project wind park in the German North Sea, with BASF owning a stake.
The companies say that large scale renewable generation is the only achievable way to significantly decarbonise their companies.
BASF CEO Martin Brudermüller told a joint press conference: "In the basic chemicals business, there is an enormous need for energy, especially at the beginning of the value chain. Chemical intermediates are produced from a few feedstocks, mostly fossil feedstocks and some inorganic raw materials.
"There is no alternative to these feedstocks in the industry, and the associated reactions are also unavoidable. This immense energy demand leads to emissions of 21 million tons of CO₂ at BASF.
"Today, 19 BASF sites worldwide operate partially or entirely using renewable energy. But, especially at our major European sites in Antwerp and Ludwigshafen, this will be a herculean task."
Ludwigshafen is the world's largest chemicals site, and BASF expects energy demand to triple by 2035, consuming 20TWh per year.
Brudermüller said that BASF had started a 'massive undertaking' to develop its equipment to electrify processes and increase efficiency. BASF aims to reduce its carbon emissions by 25% of 2018 levels.
RWE CEO Markus Krebber expanded on the plans: "We would like to build and operate a new offshore wind farm in the North Sea for this purpose. We are suggesting that policymakers open an additional call for tenders that will exceed planned expansion of offshore wind turbines between today and 2030. Financial support from the government for the construction of the wind farm would not be necessary.
"Most of the electricity shall be transported directly to Ludwigshafen to avoid any bottlenecks with the German grid. Our plan is to implement the project by 2030. For this to succeed, we'd like to start as soon as possible, adapting plans, calling for tenders, developing the wind farm construction and grid connection processes. This will take at least seven years in total, so there is no time to lose."
Krebber said that while the German Government has plans to develop some offshore wind areas by 2030, the companies would need these areas to connect to the grid 'a few years' earlier to carry out their plans.
In a statement, Brudermüller said: "Without the availability of sufficient volumes of electricity from renewable sources at competitive prices, our future transformation will not be possible. This task is only achievable with innovative and intensive cooperation between politics and industry. And it requires collaboration across the value chains."
Krebber acknowledged that the company would need to talk to grid operators and government ministers, and that 'there are still some open questions'.
BASF plans to use approximately 300MW of the power produced by the wind farm to produce green hydrogen. The company has not yet decided the location of the electrolysing plant, but it intends to use the hydrogen as a chemical feedstock. However, Brudermüller said that the company could potentially sell some of it to other industries.