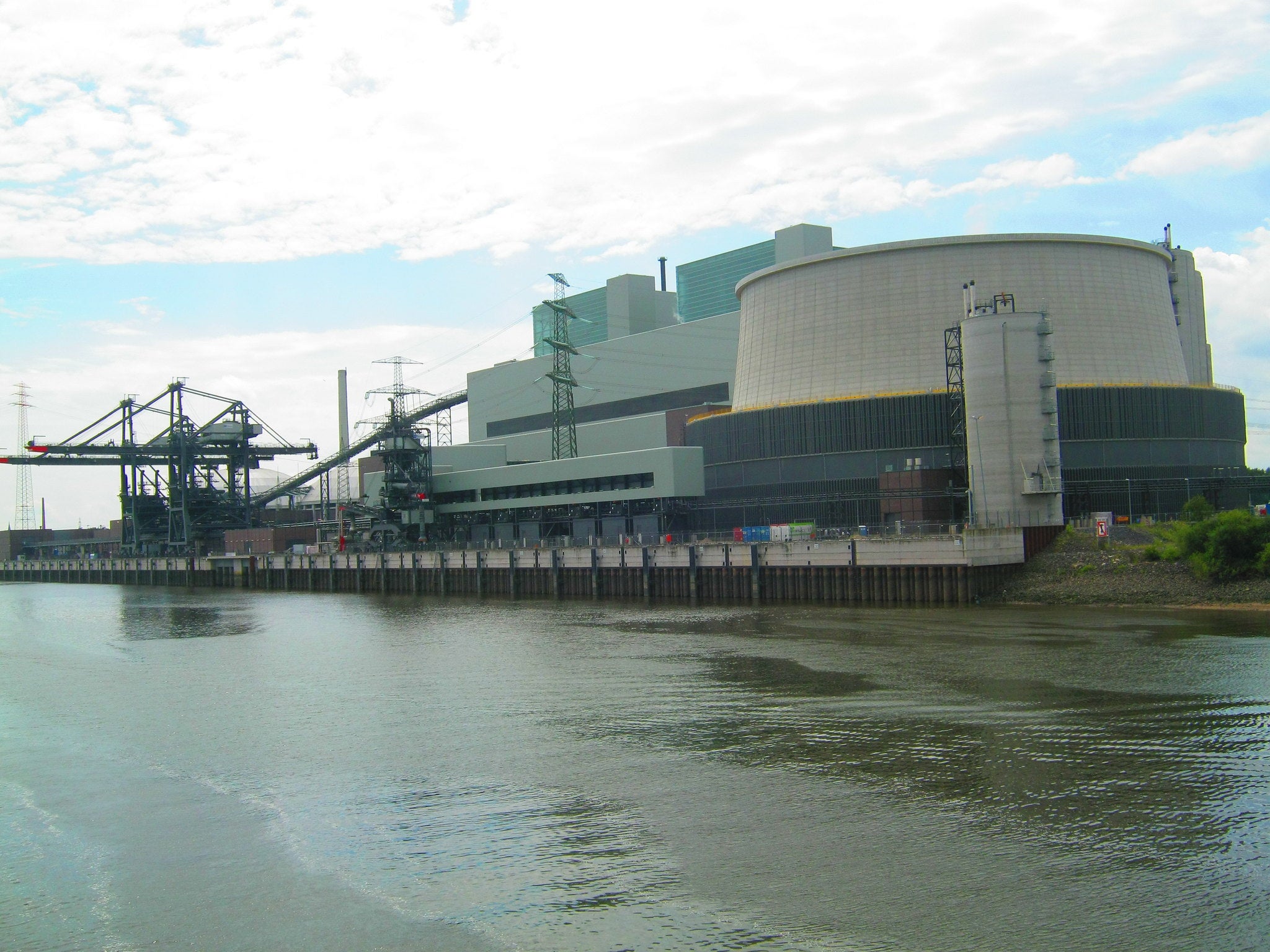 Four companies have announced a collaboration to build a 100MW green hydrogen project in Germany.
Swedish utility Vattenfall, engineering firm Mitsubishi Heavy Industries, oil giant Shell, and German municipal company Wärme Hamburg have signed a letter of intent. The companies plan to build a wind and solar facility at Vattenfall's 1.5GW Moorburg power plant in Hamburg.
This would power an electrolyser, proposed to come online in 2025. The companies' announcement also says they will investigate the possibility of storage and logistics options for hydrogen fuel, as well as sector coupling.
Moorburg power plant is a two-unit operational coal-fired plant that will shut down on July 1 unless deemed "system relevant" by German grid operators. Work would commence after the site is cleared.
The site connects to 380kV national transmission network and the 110kV Hamburg network. It also has access to a quay and port for ship access. The country's gas network intends to expand a hydrogen network within the port in the coming decade, which would allow easier distribution from the Moorburg site.
The companies will apply for EU funding under the Important Projects of Common European Interest programme. As part of this, they will submit a project outline before March 2021.
Vattenfall senior vice president and head of strategic development Andreas Regnell said: "Vattenfall has high ambitions to grow within renewable energy production in the markets where we operate. In this project we can contribute with our expertise and experience and the unique Moorburg site that has the infrastructure that is necessary for large scale production of hydrogen. We are therefore pleased that we can support the city and the industrial location of Hamburg in implementing their ambitious climate goals."
The City of Hamburg government has also voiced its support for the scheme. The city's minister of environment and energy, and Wärme Hamburg supervisory board chair Jens Kerstan said: "At the Moorburg site, we will be producing green hydrogen on a large scale in collaboration with experienced partners from industry, while at the same time establishing a Green Energy hub for climate-friendly energy.
"The gas pipeline networks in the port and around Moorburg are now being expanded to accommodate hydrogen and to facilitate supplies to industry and large businesses. Our hydrogen future is now taking shape, and Hamburg intends to be at the forefront here. The Hamburg Senate supports these efforts, and Hamburg's public companies play a decisive role in this."