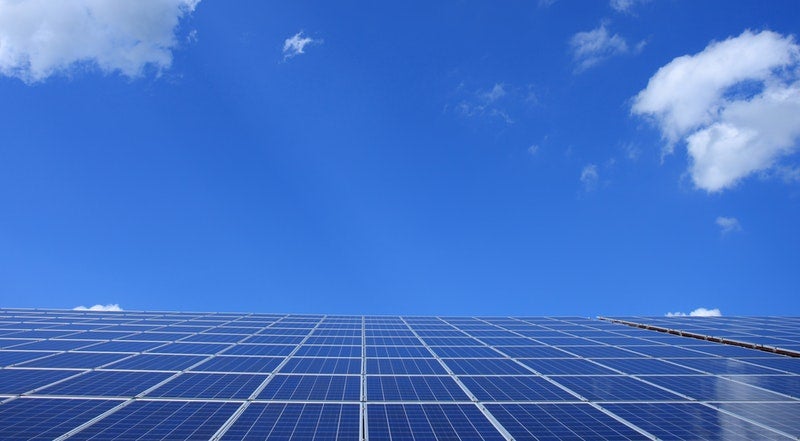 Saudi energy company ACWA Power has completed the sale of a 49% share in ACWA Power RenewCo to Chinese investment fund Silk Road Fund.
Understanding the project
ACWA Power RenewCo is ACWA Power's renewable energy platform, which owns ACWA Power's solar photovoltaic (PV) and wind assets across the MENA region – including UAE, Jordan and Egypt – and South Africa for a total of 1668MW.
The deal, which was initially announced last June, is the third collaboration between Silk Road Fund and the Saudi company.
Previous projects included the 2400MW Hassyan clean coal power plant – which is expected to become operational by the beginning of 2023 and produce 2,400MW of energy – and Noor Energy 1, a 950MW hybrid project.
Noor Energy 1 is the fourth phase of the Mohammed Bin Rashid Al Maktoum Solar Park and will be the world's largest single-site concentrated solar park with enough to power 320,000 residential homes.
Executives respond to the deal
ACWA Power CEO Paddy Padmanathan said: "After announcing the agreement last year, we are very proud and pleased to have completed the transaction today. Our partnership with the Silk Road Fund is testament to the robust relations between Saudi Arabia and China.
"Our collaboration will enhance ACWA Power's ambitious growth plans in the renewables sector in MENA, Africa, Asia and Central Asia."
ACWA Power CIO Rajit Nanda said: "Having the Silk Road Fund as a partner is a strategic step for us in supporting the economic transformation envisioned by the Belt and Road initiative as well as Saudi Arabia's forward-looking Vision 2030.
"This partnership reaffirms ACWA Power's strong commitment to contributing to the green development of the regions with its reliable financial stability, cementing the company's position as an attractive investment partner to stakeholders, locally and globally."
Power Technology has reached out to Silk Road Fund for comment.
Company overview and share price
ACWA Power is a Saudi power generator, founded in 2004 as a result of Saudi Arabia's decision to open up the energy market to the private sector. The company, which was originally called ACWA Power Projects, was a joint venture between investment management firm Vision Invest and the MADA Group.
Owned by Saudi government institutions and conglomerates, ACWA Power has acquired $48.8bn of assets in the last 16 years, and in 2018 the company's operating income reached almost SAR2bn ($533.3m).
 Silk Road Fund is a Chinese medium to long-term development and investment fund. Founded in 2014, the firm – having a total capital of $40bn – is 65% owned by State Administration of Foreign Exchange, a state agency in charge of activities in foreign exchange markets.