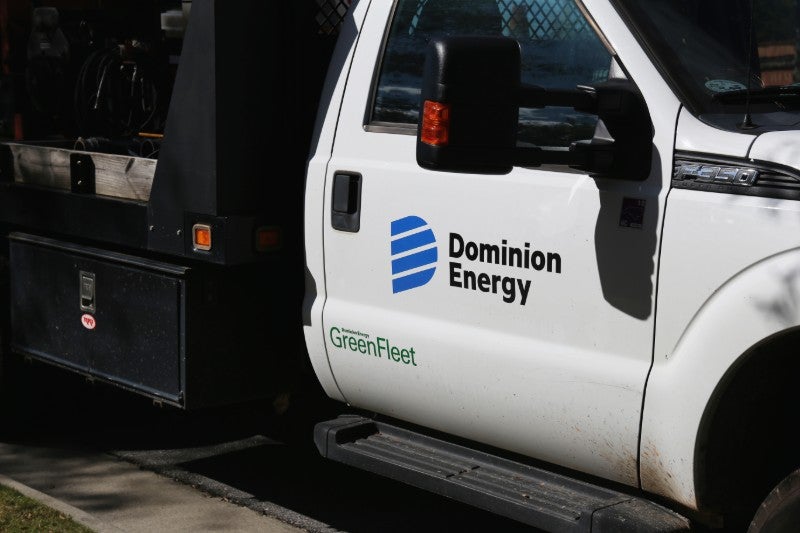 Dominion Energy has agreed to sell its natural gas assets for $9.7bn, the US-based power company announced on Sunday. This includes 7,700 miles of natural gas pipeline and 900 billion cubic feet of storage.
The company says it is attempting to streamline its business to focus more on renewable generation. It will still use renewable natural gas, and the company estimates 90% of its future earnings will come from gas and electric utilities in five US states.
The thinking behind the deal
Dominion Energy sold its gas storage and transport assets to Berkshire Hathaway, which also purchased $5.7bn of the company's debt. It will pay approximately $4bn of the transaction in cash. Employees at the sites involved in the deal will soon transfer to working for Berkshire Hathaway Energy, with no job losses yet announced.
In a statement, Dominion Energy said it will spend the earnings from the sale to repurchase its shares. The company said the move was part of a "strategic repositioning toward state-regulated, sustainability-focused utility operations".
Later the same day, the company announced it would no longer seek to build the Atlantic Coast pipeline with partner Duke Energy. In a statement, Dominion Energy said "ongoing delays and increasing cost uncertainty" were behind the decision.
This chart was interesting from the Dominion call this AM.$D is very negative on the long-term outlook for nat gas transmission projects due to legal challenges: pic.twitter.com/iBnf6k8yTt

— Gary Haubold (@GaryHaubold) July 6, 2020
The company maintained its previous supreme court battle for planning consent did not form part of its decision. However, the project's cost estimate has now increased to $8bn, up from $4.5bn-$5bn. The company said the risk of litigation, among others, "make the project to uncertain to justify investing more capital".
Dominion Energy chairman and CEO Thomas F Farrell II said of the project: "This announcement reflects the increasing legal uncertainty that overhangs large-scale energy and industrial infrastructure development in the United States. Until these issues are resolved, the ability to satisfy the country's energy needs will be significantly challenged."
Business leaders give their take on the deal
Farrell said of the gas facilities deal: "Over the past several years the company has taken a series of steps – including mergers with Questar Corporation and SCANA Corporation, and the divestiture of Blue Racer Midstream and merchant generation assets – to increase materially the state-regulated nature of our profile, enhance the customer experience, strengthen our balance sheet, and improve transparency and predictability.
"Over the next 15 years we plan to invest up to $55 billion in emissions reduction technologies including zero-carbon generation and energy storage, gas distribution line replacement, and renewable natural gas. In addition, between 2018 and 2025 we expect to retire more than four gigawatts of coal- and oil-fired electric generation.
"This narrowing of focus will also allow us to increase our long-term earnings growth rate guidance by around 30 percent.  Our rebased dividend policy better reflects our revised operating and financial strengths, aligns with our best-in-class industry peers and allows us to grow our dividend much more rapidly than before."
Warren Buffett announced that he bought Dominion Energy for $10B today. It's his version of "I'm back"

— Chetan Puttagunta (@chetanp) July 6, 2020
Notorious investment banker Warren Buffett acts as chairman for Berkshire Hathaway. He said: "I admire Tom Farrell for his exceptional leadership across the energy industry as well as within Dominion Energy. We are very proud to be adding such a great portfolio of natural gas assets to our already strong energy business."
How markets have reacted to the Dominion Energy gas deal
Online, many have put faith in Warren Buffett and see this as a small but absolute win for his company. Investors on Twitter have mostly agreed Berkshire Hathaway has bought profitable assets for a relatively good price.
After a poor investment in @WeAreOxy last yr, Berkshire buys @DominionEnergy's gas biz for $10 bln, "marking a big shift towards cleaner energy for the US utility — & another bet on fossil fuels by @WarrenBuffett." Is Buffett doubling down on the past? https://t.co/uk4doRhtlF

— howardrgold (@howardrgold) July 6, 2020
Investors have reacted negatively to the announcement. At time of writing, the company had lost approximately 7% of the value it held at the end of Thursday. Dominion has lost most net worth by percentage of any company on the New York Stock Exchange today.
The company has also revised its yearly earnings estimate down by almost $1 per share, approximately a quarter of the previous estimate. At the same time, the company expects earnings to grow by at least 10% next year, and a further 6.5% the year after.