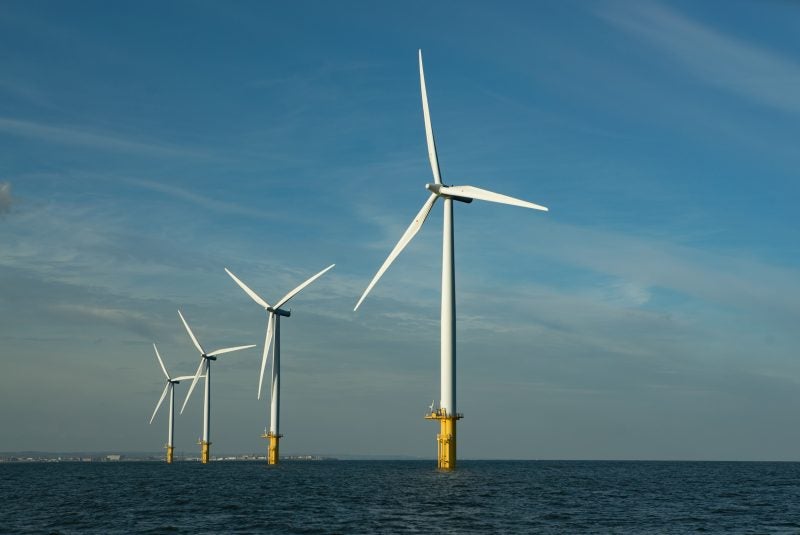 The EDF Group has acquired a 50% interest in an offshore wind farm project in Ireland from wind energy company Hazel Shore. EDF subsidiary EDF Renewables will partner with renewable energy company Fred Olsen Renewables to develop the Codling offshore project, which will be situated 13 km off the coast of Country Wicklow, south of Dublin.
EDF has not disclosed the acquisition price but it was previously reported to be in excess of €100m, according to The Irish Times.
EDF Renewables CEO Bruno Bensasson said: "We are committed to contributing to the Irish government's renewables goals. This important project clearly strengthens our strong ambition to be a leading global player in the offshore wind industry."
The windfarm – which will mark EDF's debut on the Irish market – was initially developed in 2003 and will have a capacity of 1 gigawatt (GW) of energy, contributing to the Irish government's plan to reduce CO2 emissions.
The Irish government adopted a Climate Action Plan in July 2019, which fosters the development of renewable energy to provide 70% of total energy generation by 2030, with offshore delivering 3.5 GW of the total energy.
A Hazel Shore spokesperson said: "EDF's arrival in Ireland as a strategic investor and partner in the Codling project is a crucial step in delivering on a vision which began for Hazel Shore in 2003."
"This is a strong endorsement of the path Ireland is on towards the 2030 renewable energy targets, set out in the Climate Action Plan, and a validation of Hazel Shore's significant investment and hard work over almost two decades."
EDF is one of the world's biggest electricity and renewables companies with an installed capacity of 12.5 GW worldwide. The company's share price rose today to €11.77, the highest in six months.