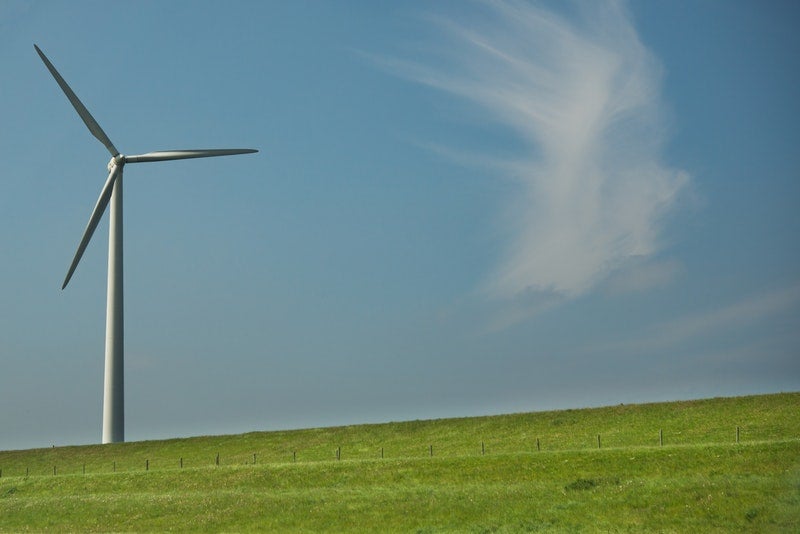 Spanish renewable energy and infrastructure company Elecnor has commissioned a 50MW wind farm in Spain's Comunidad Valenciana region, the second project of this kind since 2012.
The project required an investment of €53m and was financed by Spanish bank Banco Sabadell through its Project Finance programme, which provides funds for major projects including real estate, infrastructure and energy generation.
The Cofrentes wind farm – located in Cofrentes, a town in the province of Valencia – consists of 13 turbines of 3.83MW each, produced by GE Renewable Energy.
The facility is expected to generate 155,00MWh of energy annually, enough electricity to power 43,000 homes while offsetting 66,000 tonnes of CO2 every year.
The project was developed by Elecnor's wind unit subsidiary Enerfin and the power generated will be directed to an Iberdrola-operated grid.
Understanding the project
The Cofrentes wind farm is the second wind project in the region since the last three wind farms in the region started construction in 2011 in the Canal de Navarrés region.
Enerfin won the Cofrentes project in the framework of the Comunidad Valenciana's Plan Eólico (wind plan), which aims to reach a renewable power generation of 4,000MW by 2030 to comply with the region's efforts to fight climate change.
The company will operate the wind farm under a 10-year power purchase agreement (PPA) with oil and gas multinational Compañía Española de Petróleos (Cepsa). The agreement has helped Elecnor access funding and allowed Cepsa to continue offering 100% renewable energy to its customers.
The project will also help local communities, as it will earn the Comunidad Valenciana more than €1.5m in total, with annual earnings of more than €400,000.
Company overview and share price
Founded in 1958, Elecnor has become one of Spain's largest infrastructure and renewable energy companies, with a global turnover of €2.4bn in 2019.
In the last month, Elecnor's share prices have fluctuated from €7.24 low on 30 March to an €8.48 peak on 20 April. At the moment of writing, prices are around €8.30.