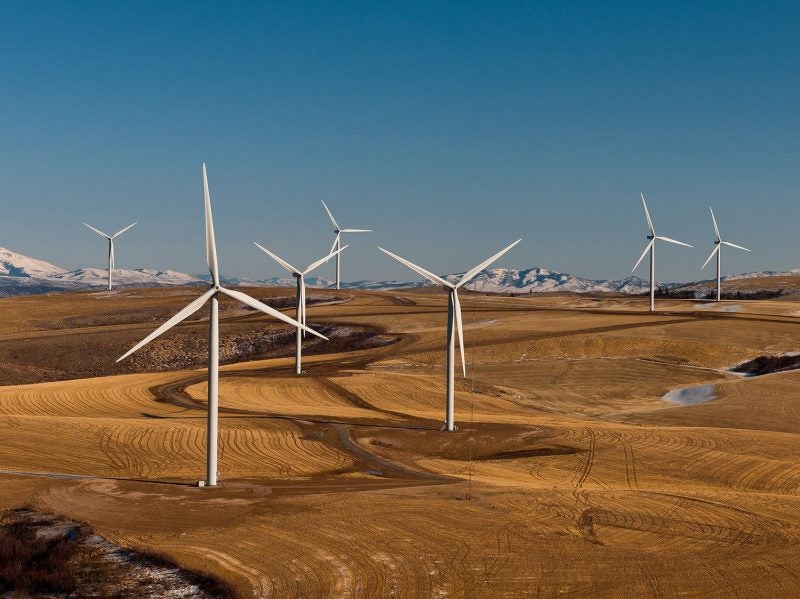 Google has announced that it will make the biggest corporate power purchase agreement (PPA) in its history with the purchase of 1.6GW in renewable energy worldwide.
The purchase comprises 18 new energy deals and will take the company's renewable energy portfolio from just over 3.8GW to almost 5.5GW, an amount the company states is more than the renewable energy capacity of countries such as Lithuania and Uruguay.
Google will purchase 720MW from three US solar farms in North Carolina, South Carolina and Texas. It will also buy a further 793MW from Finland, Sweden, Belgium and Denmark as well as 125MW from Chile.
It stated that the new PPAs would help the construction of $2bn in energy infrastructure, including millions of solar panels and hundreds of wind turbines.
CEO Sundar Pichai wrote: "This means we're not buying power from existing wind and solar farms but instead are making long-term purchase commitments that result in the development of new projects.
"Bringing incremental renewable energy to the grids where we consume energy is a critical component of pursuing 24/7 carbon-free energy for all of our operations."
Google also tweeted: "Sustainability has been one of Google's core values from our earliest days. We've been carbon neutral since 2007 and today, we're proud to share that Google is making our largest purchase of renewable energy ever."
Global Renewable Energy & Sustainability director Nick Franco said: "Google announced another bold move today in terms of corporate sustainability and the move to 100% renewable energy.
"Google is likely locking the price of electricity, its greatest variable cost, for a 20-25 year term. This is something that can only be done with fuel-free renewable energy technology.
"It has the scale to negotiate large portfolio renewable energy deals, its grants to the Renewable Energy Buyers Alliance in the U.S. and RE-Source in Europe recognises that there is still work to be done to make this opportunity more broadly available."
Google and power purchase agreements
Google has been purchasing renewable energy through PPAs since 2010.
Alongside buying energy in North and South America and Europe, Google purchased its first energy from Asia in 2019 when it purchased energy from a 10MW solar farm in Taiwan.
In 2017 the company's purchases of wind and solar power amounted to more electricity than the company used in its offices and data centres, a feat it repeated in 2018.