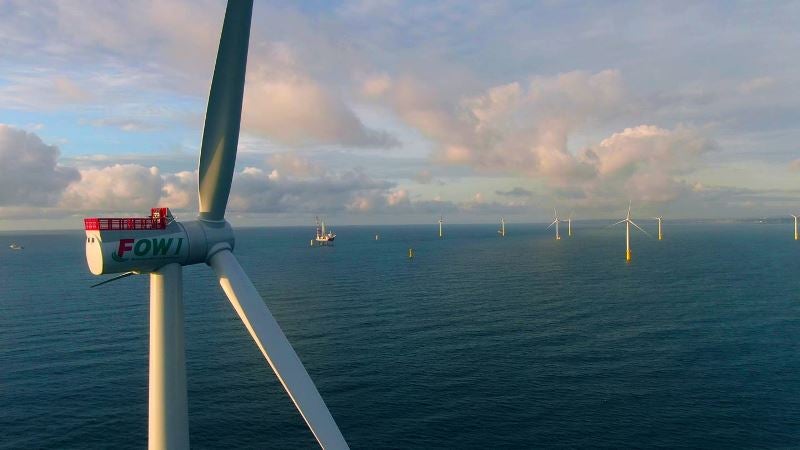 Japanese energy company JERA has agreed to buy a 49% equity interest in the Formosa 2 offshore windfarm in Taiwan from Australian financial group Macquarie for an undisclosed fee. JERA was supported by the Development Bank of Japan for the transaction.
Macquarie will continue to own a 26% stake in the windfarm, with Taiwanese company Swancor taking the remaining 25%.
JERA also owns a 32.5% equity stake in Formosa 1 offshore windfarm, with Macquarie also owning a 25% stake.
Macquarie's share price fell on the Australian stock exchange from A$126.58 to A$125.41 following the news, giving it a current market cap of A$44.5bn.
Macquarie share price in 2019
Formosa 1 and 2
Formosa 1 and 2 are two offshore windfarms that are part of Taiwan's efforts to install 5.7GW of offshore wind by 2025.
Formosa 1 is formed of 22 turbines provided by Danish renewable energy company Ørsted. It has a capacity of 128MW and is expected to be fully operational by the end of 2019. JERA and Macquarie own a 57.5% stake in Formosa 1, with Ørsted owning 32.5% and Swancor owning 7.5%.
Formosa 2 has a capacity of 376MW which is formed of 47 turbines provided by Siemens Gamesa Renewable Energy. It will come online in 2021 and it already has a 20-year power purchase agreement (PPA) in place with the Taiwan Power Company at a price of $186 per megawatt hour (MWh).
Macquarie
The Macquarie Group has a strong presence in the renewable energy space through its Green Investment Group.
As well as owning stakes in the Formosa offshore windfarms, Macquarie purchased a 40% stake in the East Anglia ONE windfarm for £1.6bn in August 2019.
Macquarie is also involved in the Asian Renewable Energy Hub project to develop 11GW of wind and solar projects in Australia.
JERA
JERA is a diversified energy company with assets in upstream oil, liquid natural gas and thermal power stations. It has a power generation capacity of 67GW in Japan and 9GW in the rest of the world, and has assets worth a total of JPY3.8bn ($354m).