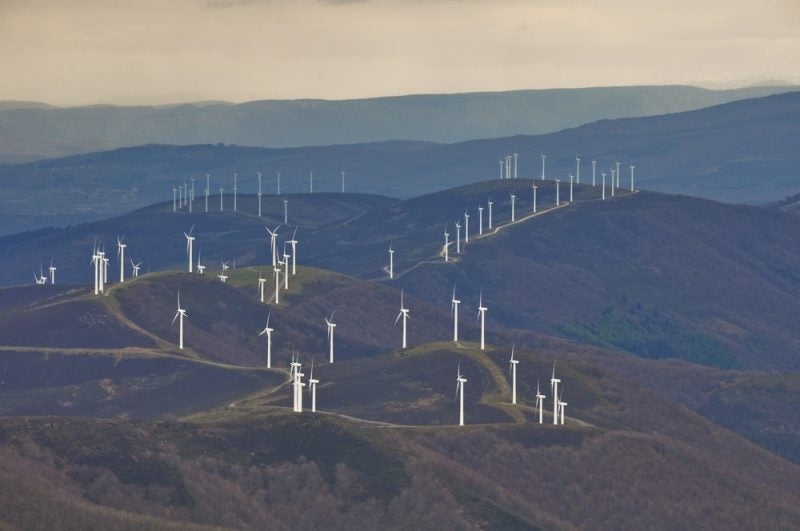 Spanish renewable energy company Siemens Gamesa Renewable Energy (SGRE) has agreed to buy selected European assets from bankrupt German energy company Senvion for €200m.
This follows on from a non-binding exclusivity agreement signed by the two companies in September 2019 for SGRE to acquire Senvion's assets.
As part of the agreement, SGRE will obtain Senvion's European onshore service, its intellectual property, its onshore blade manufacturing facility in Vagos, Portugal, and 2,000 Senvion employees will transfer to SGRE.
SGRE notes that, along with these assets, Senvion's fleet of 8.9GW in installed wind power will take its capacity to nearly 69GW. SGRE also expects the acquisition to take place in the first half of 2020, so it will have no impact on its 2019 financial performance.
Following the announcement SGRE's share price fell slightly by 0.28% from €12.33 to €12.30, giving the company a market capitalisation value of €8.35bn. This is down from when the two companies originally signed the non-bonding exclusivity agreement when SGRE's shares were €13.72 a share and it had a market capitalisation value of €9.3bn.
Siemens Gamesa Renewable Energy share price in 2019
Due to the company's impending bankruptcy, Senvion's share price has continued to fall and is currently down to 0.70¢ a share with a market value of just over €5m.
Senvion share price in 2019
SGRE CEO Markus Tacke said: "This transaction is an important step forward for Siemens Gamesa. Bringing Senvion´s service assets on board will help us to drive growth in a key market segment and add important capacity in Germany and other important European markets, while the blade factory helps us mitigate the risk in the difficult trade environment.
"We´re bringing good people and good business into the company and that´s a win for all parties."
Senvion also tweeted: "Senvion today announced that its exclusive negotiations with SGRE concerning the sale of a large part of the company's European Onshore Services business and its blade production facility in Portugal have been concluded successfully."
Senvion today announced that its exclusive negotiations with SGRE concerning the sale of a large part of the company's European Onshore Services business and its blade production facility in Portugal have been concluded successfully. https://t.co/SbQYKIkZTu pic.twitter.com/RS6mTjklE9

— Senvion (@Senvion_com) October 21, 2019