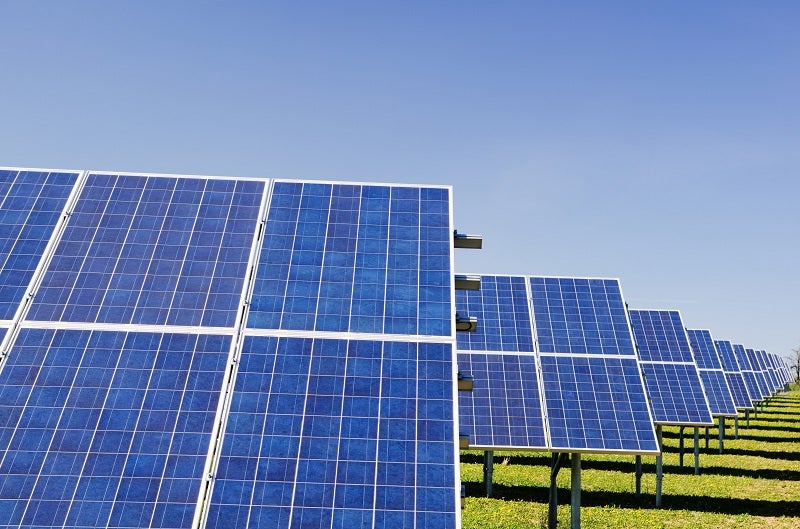 French renewable energy company Voltalia has agreed to buy French rooftop solar provider Helexia for an estimated fee of $62m (€56.6m). However the official fee will be determined by an independent expert as Helexia and Voltalia are both majority-owned by the Mulliez family.
In its statement announcing the decision, Voltalia said that it had bought Helexia in order to "join forces to reduce the electricity bill of corporate clients."
It added that it bought the company due it becoming a solar pioneer in the ten years it has been in operation and that it is already has a presence in five European countries, something that Voltalia is keen to expand on.
Voltalia CEO Sebastian Clerc said: "With the reduction in the costs of renewable energies, Voltalia offers green electricity at competitive and guaranteed prices over the long term to corporate clients. […]
"We want to go further by offering businesses a complete solution ranging from green electricity supply to energy efficiency and energy management services. By joining forces, Helexia and Voltalia are now able to do so. I welcome each of the 75 members of the Helexia team. I salute their pioneering role over almost a decade, their entrepreneurial culture and their technical skill."
Helexia CEO Nicolas Mayaud added: "The entire Helexia team looks forward to working with Voltalia to achieve our common ambitions, in our historic European markets as well as in countries, notably emerging, where Voltalia is already present."
After the deal was announced, Voltalia's share price fell slightly on the Paris Stock Exchange from €10.10 to €9.94, giving the company a market capitalisation value of €892.9m. Despite the small fall, Voltalia's stock price has been on the rise throughout 2019, having started the year at €7.95.
Voltalia
Based in Paris, Voltalia is a renewable energy company that operates in over 20 countries. By the end of 2018, the company had developed and sold more than 1.8GW of renewable energy and operates 1GW in energy projects worldwide.
Voltalia received investment from the European Bank for Reconstruction and Development (EBRD), who paid €23m for a 2.8% stake in July 2019.
Helexia
Also based in France, Helexia also has operations in Italy, Portugal and Switzerland, where it has installed or in the process of constructing 241 solar rooftop installations. Thanks to its efforts in solar power, the company has offset 40,000 tonnes of CO2 per year and saved and produced 82,000 of megawatt hours per year.