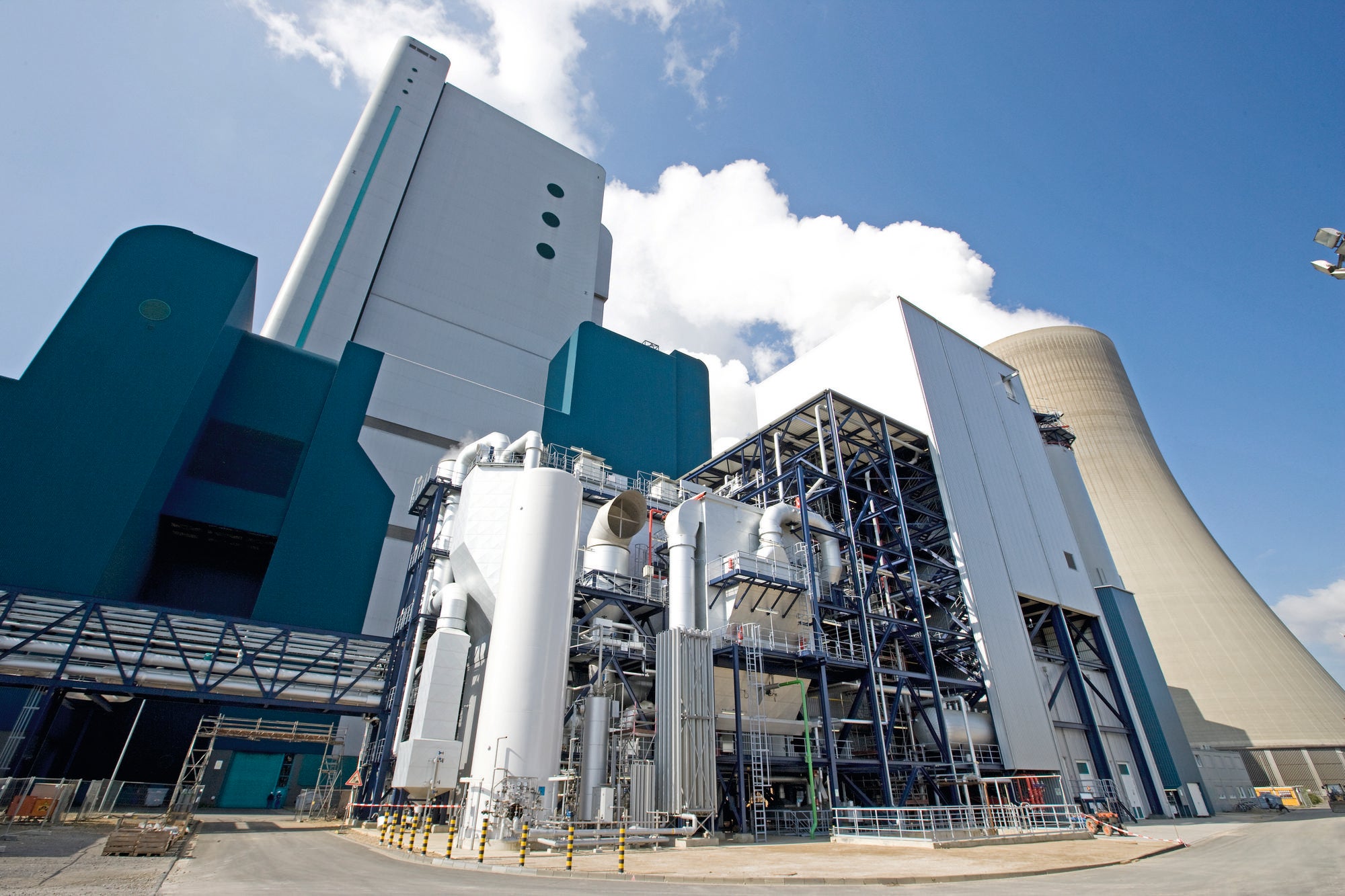 Investors in German power group RWE are seeking shareholder support for a motion to split with the company's fossil fuel business.
Activist investor Enkraft Capital has proposed that the group spins off RWE Power , its coal and nuclear generation business. It currently seeks shareholder support for this motion ahead of RWE's annual general meeting (AGM), on 28 April.
The investors purchased shares worth $19m (€16.4m) in September 2021, and first called on the company to split in December that year. In March, Enkraft wrote to RWE shareholders, saying that RWE's board had agreed with Enkraft's view of its "strategic direction" and underlying assumptions.
Enkraft managing director Benedikt Kormaier wrote: "The only topic on which the executive board disagrees is the timing of a discontinuation or separation of the lignite activities. The executive board does not want to commit itself to a time frame for the separation and discontinuation of the lignite activities. […] Such passivity is not appropriate for the executive board of a listed and private sector company."
Kormaier also referenced the ongoing war in Ukraine, saying that this should not act as an argument against changing the company.
RWE Power operated 8.55GW of brown coal power stations at the end of 2020. This represents more than 20% of RWE's total generation capacity, 10 years from Germany's mandatory coal shutdown date. In its response statement, RWE noted that the German Government "intends to explore a foundation model as a potential option for phasing out coal-fired generation". It continues to state that this could "prejudice and thwart" any reorganisation of the business at the upcoming AGM.
Unlike at Chevron, RWE investors back the board
In response, a statement from RWE's boards called the proposal "the least appropriate of several ways to continue developing the RWE Group". It also said that this would "legally deprive" the board of other options, and "does not contribute to accelerating RWE's sustainability-oriented strategy".
In turn, Enkraft responded to this, challenging the company's assertion that it could not explore other structures while evaluating a spin-off. Its statement said that such a move would reduce emissions in the long term.
According to a survey by RWE, investment firms own 87% of the company, with the rest owned by individuals. Massive US investor BlackRock owns approximately 6.5% of voting rights.
Investment firms ISS, Union, Deka, and Glass Lewis have already advised shareholders to vote against the proposal, as have RWE's executive and supervisory boards. To pass, the proposal would need 75% of votes in support, making its passage unlikely.
Enkraft's proposal follows the success of activist investor Engine No 1 against US oil giant Chevron in May last year. This inspired several efforts by activist shareholders to improve companies' environmental credentials, including at UK energy company SSE.
Simultaneously, Enkraft also suggests that RWE's board no longer reflects its focus on renewables. It proposes its own supervisory board candidate, attorney Oliver Kirfel, contesting the re-election of Essen Mayor Thomas Kufen. Kufen also sits on 29 other boards, leading Enkraft to claim that "it is unlikely that Mr Kufen has the sufficient time and capacity to perform the role as supervisory board member of RWE in a conscientious and diligent manner".
Glass Lewis has advised investors to reject this proposal as well, while other investors have not publicly declared their thoughts. However, Union Investment head of sustainability Henrik Pontzen has previously said that RWE chief executive Markus Krebber needed more ambition to transform the company.