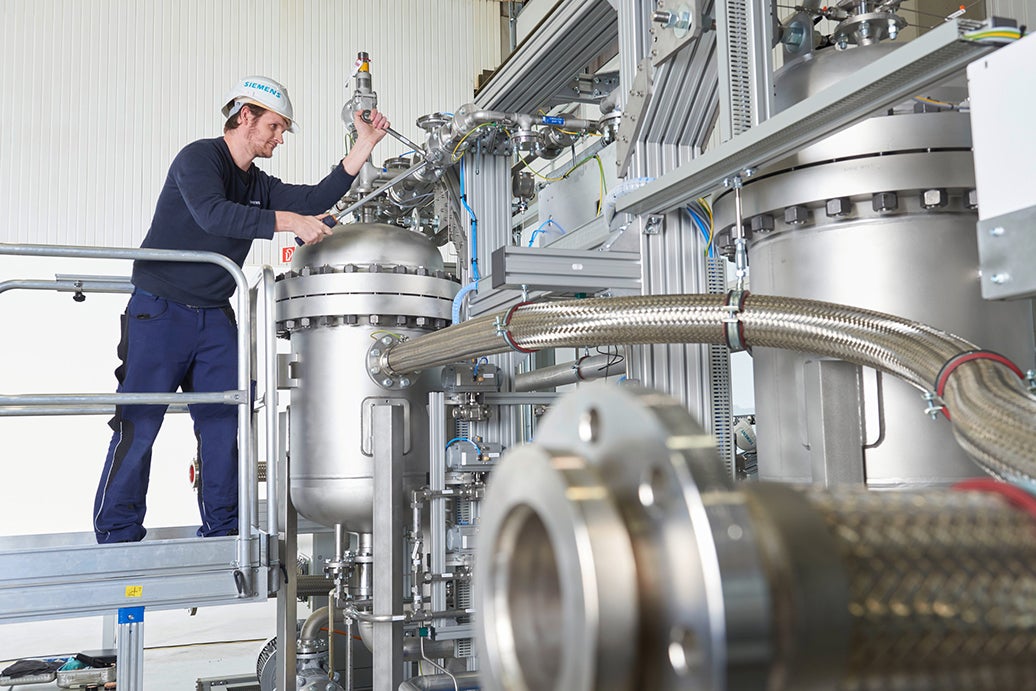 Siemens Energy and China Power International , a unit of renewables giant State Power Investment Corp (SPIC), have partnered to create a green hydrogen production system on a megawatt scale for a H2 fuelling station near Beijing.
Yanqing District is due to host the Winter Olympics in 2022 and its green hydrogen production system will split water into H2, using renewable power to help guarantee the hydrogen supply for public transport during and after the event.
Siemens Energy chief executive officer Christian Bruch said: "Promoting the application and development of renewable hydrogen is of great significance for China to build a modern and cleaner energy system. Together with our partner SPIC, we are making an important contribution to tackling climate change and reducing carbon emissions."
Siemens Energy will contribute its specialised proton exchange membrane electrolyser system Silyzer 200 to serve as a core part of the hydrogen integrated energy station, to produce high-quality hydrogen at industrial scale.
Siemens and SPIC signed a Memorandum of Understanding last year, agreeing to join forces for green hydrogen development and utilisation, leading to this project. Both Siemens and SPIC plan to further expand their cooperation on green hydrogen projects.
SPIC chairman Qian Zhimin said: "SPIC is committed to working together with Siemens Energy to continue our cooperation in the field of clean energy and to leverage the complementary advantages of both parties. Together we will contribute to the development of clean energy in order to cope with climate change together."
Green hydrogen is only produced when electricity from renewable sources, such as wind farms or solar plants, is used to split water into its components, oxygen and hydrogen.