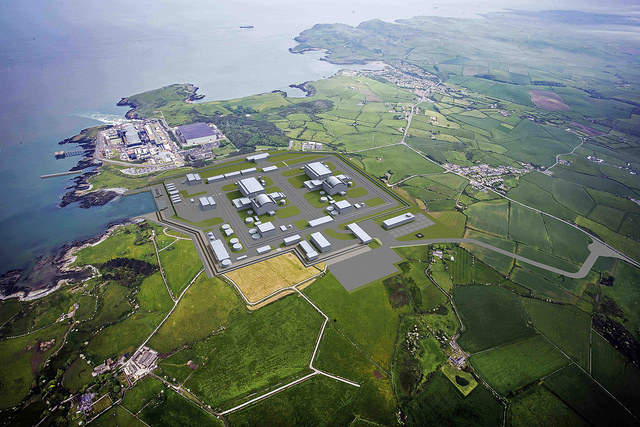 British solicitor practice Harrison Grant has filed a legal objection on behalf of Greenpeace UK opposing nuclear firm Horizon's plans to clear a site in Anglesey intended to house the planned Wylfa B reactor.
The objection was submitted yesterday, prior to a Planning and Orders Committee meeting of the Anglesey County Council which is due to discuss Horizon's site-clearing request, intended to be carried out today.
Clearing of the 738-acre site would see buildings demolished and the relocation of wildlife, some of which, such as barn owls, bats and great crested newts, is endangered.
A report by the Council's Head of Regulation and Economic Development Service concluded that planning permission should be granted, though Greenpeace claims justification for the decision relies too heavily on the government's Nuclear Energy National Policy Statement (EN-6), which expresses government support for small-scale nuclear reactors completed by 2025.
As the Wylfa site is anticipated to begin operations in 2027 at the earliest, the activist group say it is not applicable under this government ruling, adding that the site clearing process has been conducted with too much haste considering the dubious nature of the project's viability and financing.
Greenpeace UK's head of energy Kate Blagojevic said: "The National Infrastructure Committee has advised the government to focus their energy policy on renewables because wind and solar power are much cheaper than nuclear.
"The unseemly haste with which parts of Anglesey County Council are trying to rush this proposal through planning is both unlawful and entirely premature given the failure of the project to secure funding."
While Horizon has said rejection of the proposed reactor would see the firm returning the site to its original state, critics of the scheme say it will be impossible to restore the wildlife and buildings lost in the clearing process.
Dylan Morgan, a member of People against Wylfa B, said: "There is no way that Horizon could restore this landscape so it is completely premature to give them permission without knowing whether they will obtain consent to go ahead with the project at all. It's also unclear whether Hitachi can put a financial package together to carry out the construction of two huge and totally unnecessary new nuclear reactors at Wylfa."
Negotiations over the site began in July this year, with the original timeline suggesting the £12bn plant would begin operations in 2020 with an operational life of 60 years. Developers said the site would create as many as 8,500 jobs in the construction phase and generate 2,700 MW of electricity, sufficient to power five million homes.
Campaigners raised objections over the cost of the project from its conception, with many pointing to wind and solar power as cheaper and cleaner sources of energy.
Caroline Lucas, co-leader of the Green Party, said: "Taking a stake in this nuclear monstrosity would see taxpayers locked into the project, and paying out for a form of electricity generation that's not fit for the future."