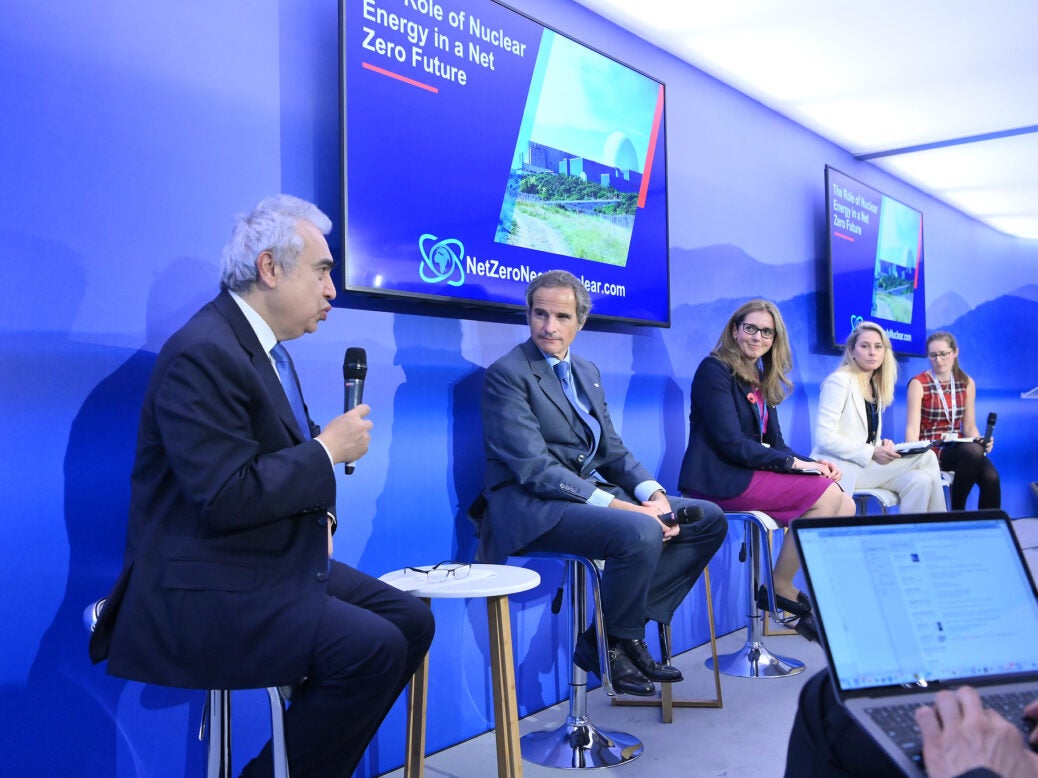 The world's largest climate conference continues. Leaders in politics and industry have talked up the critical importance of COP26 for months, preparing for the most intense period of climate negotiations since The Paris Agreement. Now, negotiators gather to discuss new action for power generation, energy investment, and preventing further harm to the global environment.
Day four marked energy day, where delegates focused on the energy transition. While decarbonisation of transport has increasingly heavy links to power generation, delegates will discuss the future of transport next week.
Deal to stop coal stops short on COP26 day four
COP26 president Alok Sharma has repeatedly stated in recent months that he would like COP26 to "consign coal to history". As the most polluting fuel, phasing out coal often makes the most efficient contribution to fighting climate change. On Thursday, delegates considered a deal that would achieve most of this, and most turned it down.
Instead, 40 countries signed up to a less restrictive agreement to phase out coal. This gave developed countries a deadline of 2030 and developing countries a deadline of 2040. Major coal consumer Poland is among these, as well as other coal-dependent nations such as Ukraine and Chile.
Moreover, signatory nations pledged to spend their coal funding on renewables instead, supposedly pushing $17.8bn toward the energy transition.
On the other hand, China, the US, India, and Australia remained absent from the pledge. Together, these countries account for more than half of global coal production.
The agreement itself has no enforcement mechanism and allows significant carbon emissions on the road to net zero.
Sharma maintains that "the end of coal is in sight", saying "the world is moving in the right direction". However, he did also say that more needed to be done.
Political opponents and climate campaigners have less enthusiasm following the deal. Greenpeace delegation head Juan Pablo Osornio said thatthe agreement "falls well short of the ambition needed", and that the details of the document "gives countries enormous leeway to pick their own phase-out date".
Separately, 25 countries and institutions pledged to end finance for unabated fossil fuel projects overseas by 2022. This pledge did include the US, following a G20 agreement to do so by the end of this year. China, Japan, and Korea, the three largest financiers of coal power, also made this commitment.
This agreement still allows funding for plants using carbon capture schemes, but takes action very soon.
IEA predicts pledges move target to 1.8°C
IEA president Fatih Birol said that if countries full adhered to newly announced commitments, the world would stay within 2°C, according to IEA modelling. While this would comply with the Paris Agreement, it would also invite significant environmental damage and climate disaster. Other climate models, such as that used by the UN, still place the earth's future well above 2°C.
BIG NEWS ???? #COP26 climate pledges mean Glasgow is getting closer to Paris!

New @IEA analysis shows that fully achieving all net zero pledges to date & the Global Methane Pledge by those who signed it would limit global warming to 1.8 C

A big step forward, but much more needed!

— Fatih Birol (@fbirol) November 4, 2021
Also on Thursday, the IEA joined the UK Government in initiating a Product Efficiency Call to Action. This pledge, signed by 14 countries, would aim to double the efficiency of air conditioners, fridges, lights, and industrial motors.
Together, the agency said, these products consume more than 40% of global electricity. Doubling their efficiency would greatly reduce baseload demand, reducing consumption by 6,700TWh per year with all products fully upgraded. This would have particularly notable effects in signatory countries with heavy reliance on air conditioning, such as India, Brazil, and Indonesia.
Signatories would use an IEA energy performance framework to align policies internationally. The Super-efficient Equipment and Appliance Deployment Initiative would administer this commitment, acting as a knowledge exchange and tracking progress.
However, this pledge also lacked any enforcement mechanism and has no method to incentivise efficiency.
Relatedly, the IEA released its 'Tracking Clean Energy Progress' report, which assesses the progress of power technologies towards net zero. This showed only two relevant technologies as on track, with most requiring more efforts.
On day five…
"Youth and public empowerment" mark the theme of day five, highlighting the importance of climate communication. The day follows big words from some of the world's most prominent climate communicators, both positive and negative.
For many, the film An Inconvenient Truth will mark their first contact with climate change. Campaigner and former vice president Al Gore spoke to delegates at the conference, telling them: "We are in the early stages of a sustainability revolution that's the biggest opportunity in history."
He later told Bloomberg: "We now have a subprime carbon bubble of $22tn, based on an absurd assumption that all of those carbon fuels are going to be burned. They're not going to be, especially because the new renewable sources of electricity are much cheaper now."
Also on Thursday, climate campaigner Greta Thunberg escalated her criticism of COP26, dismissing it as a "greenwash festival". She has spoken at events both within COP26 and at protests outside it, telling protestors: "Change is not going to come from inside there – that is not leadership, this is leadership."
#COP26 has been named the must excluding COP ever.

This is no longer a climate conference.

This is a Global North greenwash festival.

A two week celebration of business as usual and blah blah blah.

— Greta Thunberg (@GretaThunberg) November 4, 2021
Expect to see the launch of initiatives such as that announced by ITER, the international fusion project. On Friday, the organisation will announce a scheme to educate young people around fusion power, encouraging them to take careers in the field.