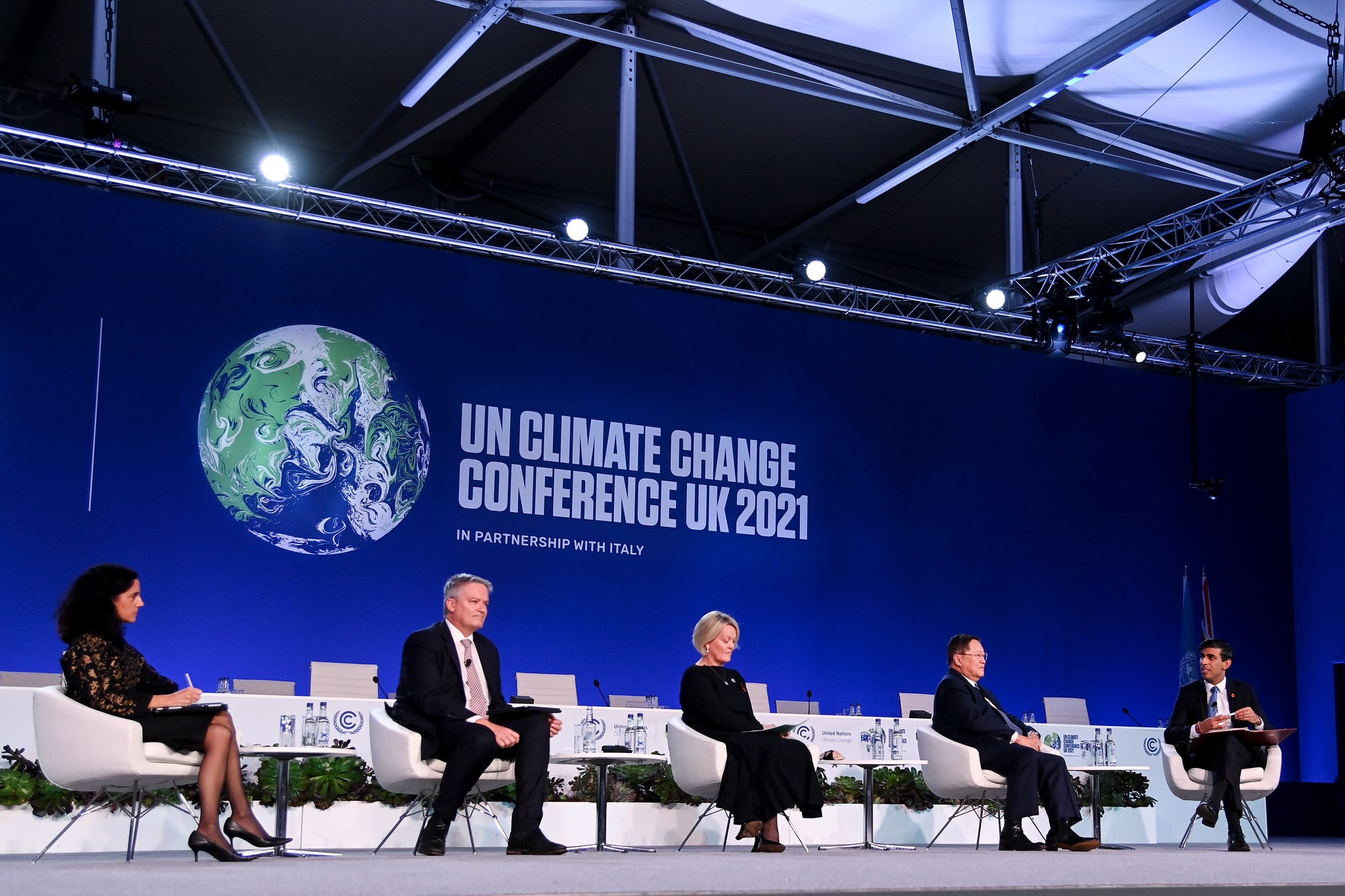 The world's largest climate conference continues. Leaders in politics and industry have talked up the critical importance of COP26 for months, preparing for the most intense period of climate negotiations since the Paris Agreement. Now, negotiators gather to discuss new action for power generation, energy investment, and preventing further harm to the global environment.  
Day three was "Finance Day", where delegates focused on encouraging green investment. The day's focus aimed to steer attendees toward increasing public and private funds for sustainable projects, as well as causing financial institutions to build emissions assessments into their investments. 
Finance takes the spotlight of COP26 day three
Wednesday marked the first day of negotiations since the end of the World Leaders' Summit. As a result, no pre-arranged deals grabbed the headlines. Instead, finance ministers, bank representatives, and investment managers spoke about possible measure to improve green finance. 
At the same time, attention turned to commentary from big names in finance. 
Amazon owner and sometime richest person in the world Jeff Bezos spoke to delegates on his donation to improve degraded land. Bezos announced he would allocate $2bn of previously pledged climate change finance to land restoration, saying that "restoration can improve soil fertility, raise yields and improve food security, make water more reliable, create jobs and boost economic growth, while also sequestering carbon". 
Banker and UN climate envoy Mark Carney announced additions to the Glasgow Financial Alliance for Net Zero, a group of banks chaired by him. The Paris Agreement-aligned group of banks now contains financiers representing $130tn of assets – 40% of the global total. 
This marks a massive increase on the $70tn of assets included in the group when it formed in April. However, the group does not restrict lending for fossil fuel projects and lacks a consistent, transparent reporting system. Furthermore, the group highlights that most finances remain outside of climate change limits set by the Paris Agreement. Carney said that he would "ruthlessly, relentlessly" monitor group members to ensure they remain on track for decarbonisation. 
He continued: "We now have the essential plumbing in place to move climate change from the fringes to the forefront of finance so that every financial decision takes climate change into account. This rapid large-scale increase in capital commitment to net zero makes the transition to a 1.5°C world possible." 
Transparency in UK project finance 
UK Chancellor Rishi Sunak tabled plans to make the UK "the world's first net-zero aligned finance centre". In the country, large banks and financiers will need to submit "transition plans" detailing how they plan to achieve climate goals. 
These would include any long-term climate goals, mid-term targets, and how financiers plan to achieve them, submitted by 2023. However, no bank would need to set a goal other than the 2050 net-zero target enshrined in UK law. 
A panel of industry figures, academics, regulators, and non-governmental organisations would set standards for these reports by 2022, and publicly review submitted reports thereafter. 
Sunak said this panel would "help tackle greenwashing" and welcomed the backing of Carney's Alliance. 
On day four… 
Organisers have themed day four around energy. Delegates will discuss the big topics for power stakeholders: fossil fuels and the energy transition. 
COP26 President Alok Sharma has repeatedly stated his ambition to ensure the conference will "consign coal to history". While the tide has turned on coal, and China and India struggle with insufficient coal supplies, coal's advocates will make this a difficult deal to pull off. 
In a deal planned for Thursday, more than 20 countries have agreed to end foreign financing of fossil fuel projects, including the US. Separately, several countries and businesses have pledged to end coal use, though on a long timeline. The deal includes countries with significant coal infrastructure, but would allow developing countries until 2040 to phase out the fuel.