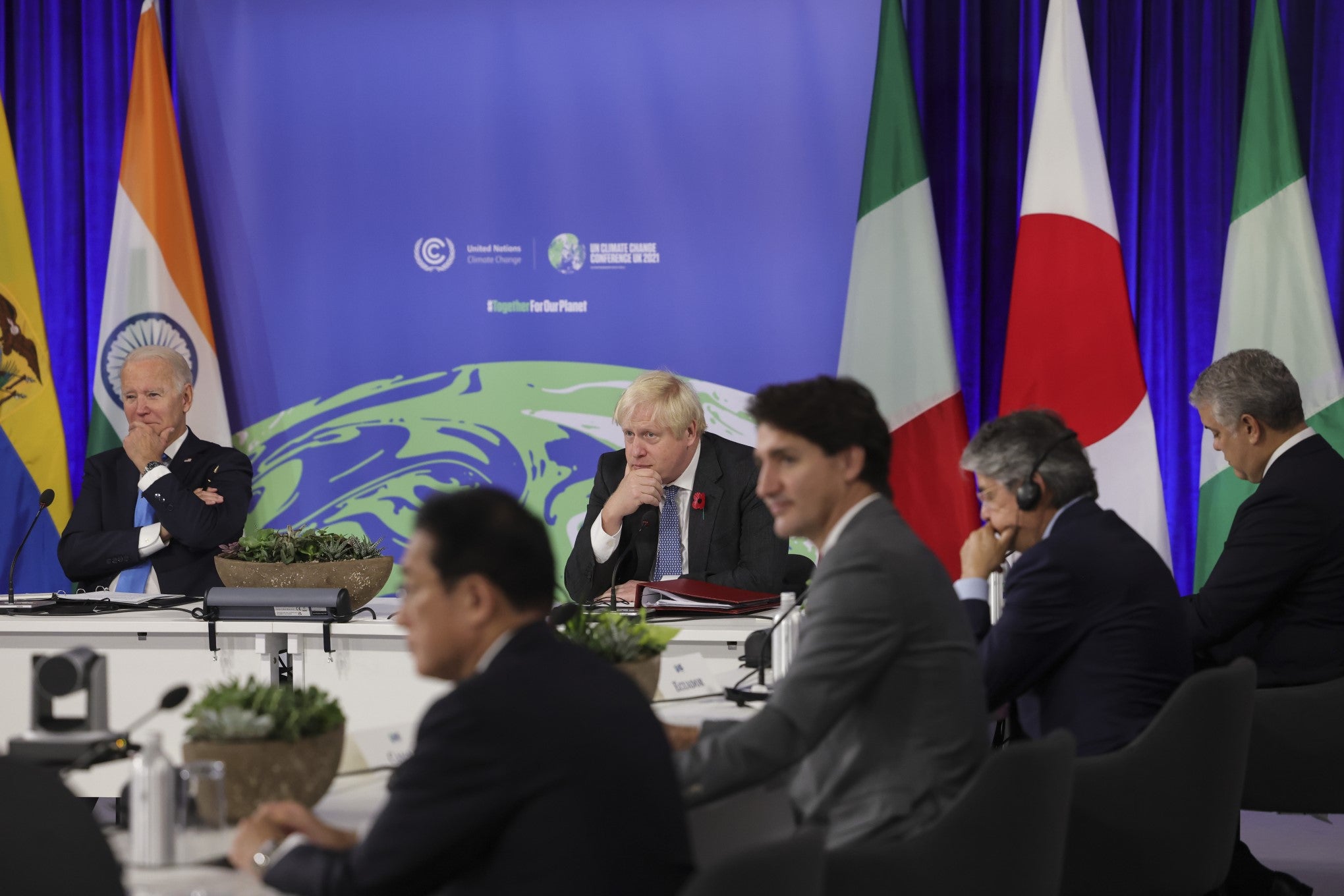 The world's largest climate conference has begun. Leaders in politics and industry have talked up the critical importance of COP26 for months, preparing for the most intense period of climate negotiations since the Paris Agreement. World leaders have gathered to discuss new action for power generation, energy investment, and preventing further harm to the global environment.
On day two, world leaders signed a first-of-its-kind deal against deforestation, before announcing global action against methane emissions. Although these announcements marked the last before world leaders returned to their countries, the real work will now begin.
Before the big deals on COP26 day two…
Following on from India's net-zero announcement, Vietnam's Industry and Trade Minister Nguyen Hong Dien announced an investment in renewables and a net-zero target. The country hopes to double its wind and solar generation to 31GW-38GW by 2030, targeting net-zero by 2050. However, by this time, sea level rises would displace 20 million Vietnamese people according to some projections.
While deforestation and methane regulations grabbed most attention, most large economies also signed up to the Glasgow Breakthroughs. These encourage signatories to adopt five goals, including making renewables the cheapest form of power generation in all regions by 2030. In the same timeframe, leaders hope to make affordable, renewable, and low-carbon hydrogen universally accessible.
Although leaders committed to reviewing progress in these goals every year, the agreement did not define any specifics in how to achieve them, or contain any details on what will count as progress.
Changing investors' attitudes and improving transparency in deal against deforestation
Announced late on Monday, world leaders today signed an international agreement to end deforestation by 2030. While this would not directly address climate change, the agreement would change resource extraction in several critical areas.
The agreement pays specific interest to the Congo Basin, with 12 nations and individual donors pledging at least $1.5bn to its preservation. The Congo currently hosts many illegal mines and acts as the world's largest supplier of cobalt.
A wider $12bn package of funds between 2021 and 2025 will go toward a Global Forest Finance Pledge. A statement from the UK Government says that this would "support action in developing countries, including restoring degraded land, tackling wildfires, and advancing the rights of Indigenous peoples and local communities".
Aside from this, 30 banks and investors pledged not to support deforesting activities. Helping this, 28 countries pledged to improve supply chain transparency for goods threatening forests.
The Glasgow Leaders' Declaration on Forests and Land Use has the endorsement of 128 governments. Together, these governments rule over more than 85% of the world's forests. This includes China, the US, Russia, and the EU, as well as most Western and South American nations.

Colombian President Iván Duque said: "Colombia is proud to endorse the Declaration. Never before have so many leaders, from all regions, representing all types of forests, joined forces in this way. We will enshrine in law a commitment to net-zero deforestation by 2030 and to protecting 30% of our land and ocean resources by 2030."
Brazil has received special attention for its signing of the agreement because of its increasing destruction of the Amazon rainforest. Brazilian President Jair Bolsonaro has encouraged industrial activity such as mining within the rainforest, looking to build Brazil's economy. This has rapidly increased the rate of deforestation, causing some areas of the Amazon to release more carbon dioxide than they consume.
Methane deal lags behind 1.5°C targets
During the day, a joint press conference between EU and US leaders announced an agreed target for methane emissions cuts. If fully acted upon, signatory countries would cut overall methane emissions by 30% compared to 2020 levels.
Methane also acts as a more potent greenhouse gas than carbon dioxide, while also posing fire risks. Fossil fuel extraction such as oil and gas drilling, as well as coal mining, contribute significantly to methane emissions. However, the largest human contribution comes from the agriculture industry.

More than 100 nations signed the Global Methane Pledge, including agricultural contributor Brazil, but China, India, and Russia remained absent. US President Biden's delegation hopes that eventually, countries responsible for at least 75% of methane emissions will sign the pledge.
The IPCC climate change report said that nations would need to halve methane emissions by 2030 to limit global temperature rises to 1.5°C.
A recent IEA report stated that methane-emitting power companies could cut 45% of emissions reductions with no net cost. However, the report also warned that fossil fuel companies would need to cut emissions by 77% by 2030 for a 1.5°C future.
Environmental campaigners have denounced the deal as "dodging what's needed". Greenpeace COP26 delegation head Juan Pablo Osornio said: "If we drastically slash fossil fuels, we'd cut methane and carbon emissions at the same time. By not including meat reduction or pledges to change people's diets in this commitment, governments are giving a free pass to big agriculture."
"In no two days have more climate deals been accomplished than these two"
At climate conferences, world leaders often attend only the first few days in order to set the tone of negotiations, for publicity, and to assess the stance of other nations.
Many world leaders have now left the conference, leaving their diplomats in charge of continuing negotiations.
Before leaving the conference, US President Joe Biden said he "can't think of any two days where more climate deals have been accomplished than these two days".
He also criticised Presidents Xi Jinping and Vladimir Putin for not attending the conference. Of China, he said: "The rest of the world will look to them and ask 'What value are they providing?'. China, understandably, is trying to assert themselves as a world leader. Not showing up? I mean, come on.
"It's a gigantic issue and they walked away. How can they do that and claim to have any leadership mantle? The same with Putin and Russia."
President Xi has not left China since before the emergence of Covid-19, and offered his apologies ahead of the conference. President Putin offered no reason for not attending but emphasised in a message that climate change remains a priority for Russia.
In his press conference, UK Prime Minster Boris Johnson told reporters that "we must take care to guard against false hope. I am cautiously optimistic. After two days of talks, there's no doubt some progress has been made".
He continued: "We've been asking for action on coal, cars, cash, trees, and we're now beginning to tick off three of those targets.
"The reality is that the developed world will still be late in hitting its $100bn target [of climate support for developing nations]. We'll be watching proceedings closely to ensure there are no backslides from where we've got to."
On Day 3…
Most of the big announcement so far have come as a result of prior negotiations. Now, diplomats, negotiators, and envoys will remain in Glasgow to discuss new direct climate action.
Day 3 is "Finance Day", with delegates assessing how public and private finances can be mobilised for climate action. Heads of government may have left, but finance ministers and banking leaders will now meet to develop new plans for green finance.
Late on Tuesday, leaders from the EU, Europe, and US announced a partnership to decarbonise the energy system of South Africa. Over the next 3-5 years, the $8.5bn deal would fund the energy transition of the world's most energy-intensive electricity producer.
Signatories hope that this will result in significant action in South Africa, and set the tone of negotiations to come.
You can also read our coverage of the first day of COP26.