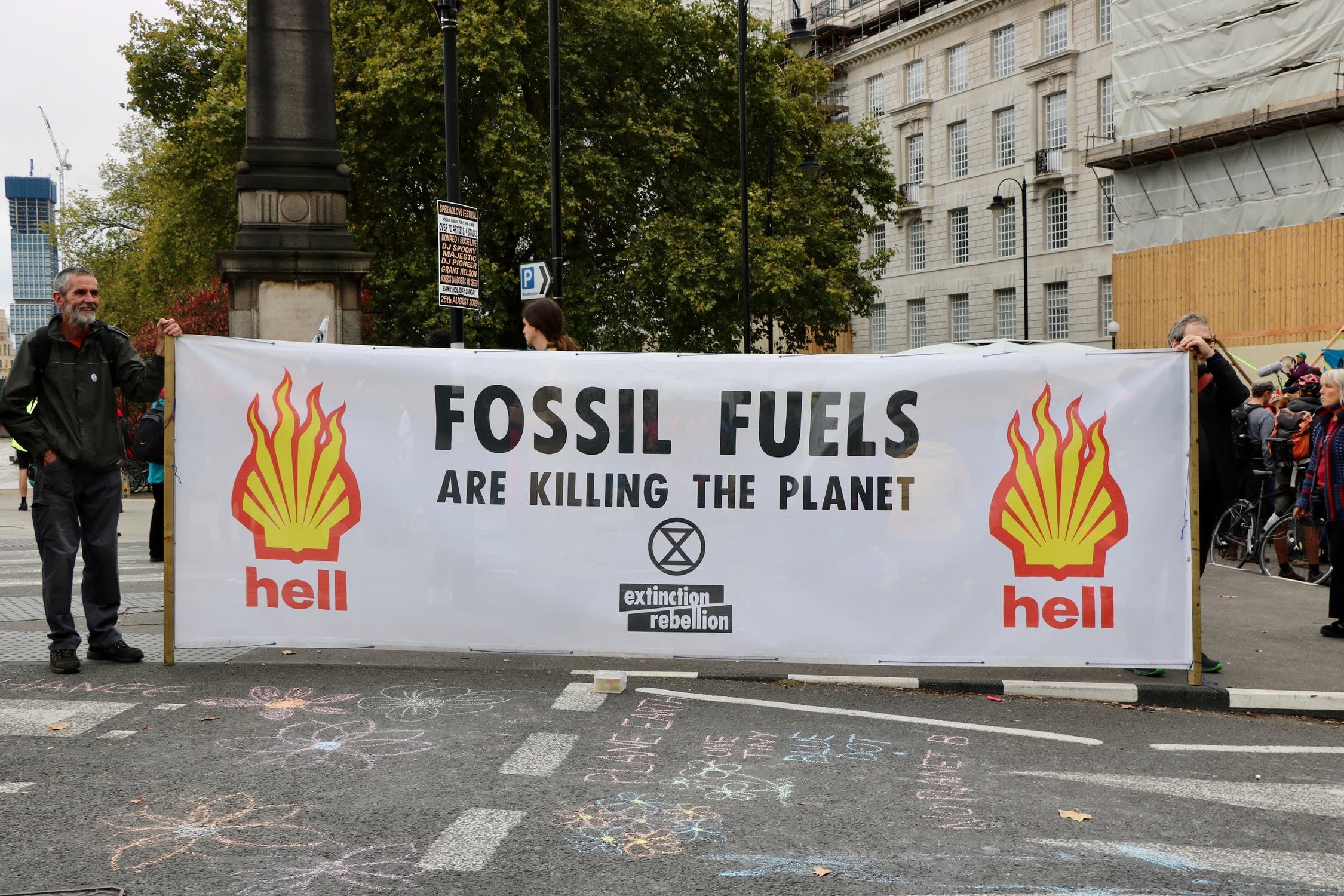 Seven Extinction Rebellion activists have been arrested at Dundee harbour, Scotland, after boarding a Valaris-owned and Shell-chartered jack-up rig as part of a protest against the oil and gas industry.
A spokesman for Police Scotland told the BBC that officers were sent to the scene at about 11:40 on Monday and were liaising with interested parties to resolve the situation safely.
The members of the environmental group climbed the towers of the rig as part of 10 days of "solidarity actions." They intended to stay up there for as long as possible to stop the rig leaving the harbour, and to halt the rig's operations in the North Sea.
However, the group descended the rig at around 17:00, five hours after the protest began, due to strong winds and deteriorating weather conditions.
A spokesperson for Extinction Rebellion explains the reasons behind Monday's protests:
"We don't think that the fossil fuel industry should have a place in the future of our country or the world, really. We want transition to start now and we want the government to trust the people of Scotland and the UK to make decisions on how to tackle climate change, because we are the ones affected by the industry."
Shortly after the protest had started, Extinction Rebellion tweeted:
This is just the beginning of Rig Rebellion 2.0, Extinction Rebellion Scotland's series of actions focussing on the fossil fuel industry and its driving role in the climate crisis. Actions are planned across Scotland for the next fortnight.

— Extinction Rebellion Scotland ???? (@ScotlandXr) January 6, 2020
Talking about the activists' actions, OGUK Chief Executive Deirdre Michie described it as "a dangerous and short-sighted stunt which does absolutely nothing to help provide the solutions which will be required to meaningfully deliver net zero emissions by 2045 in Scotland".
"Worse than this, we know that the premature shutdown of the North Sea would only increase reliance on oil and gas imported from across the world where we have no control over emissions," he added.
Responding to OGUK's statement for Future Power Technology, Extinction Rebellion says: "We think what's actually lacking in foresight and being dangerous is the fossil fuel industry continuing to extract and explore more oil and gas.
"And of course they're not going to condone our actions because we are asking them and the government to actually do their job and deal with the climate crisis. They are currently maximising the economic potential of oil and gas, which is completely ludicrous in the face of the catastrophic climate crisis that we're facing," Extinction Rebellion adds.
The Valaris rig, which the activists boarded, was due to begin a nine-month Shell contract for two wells this month.