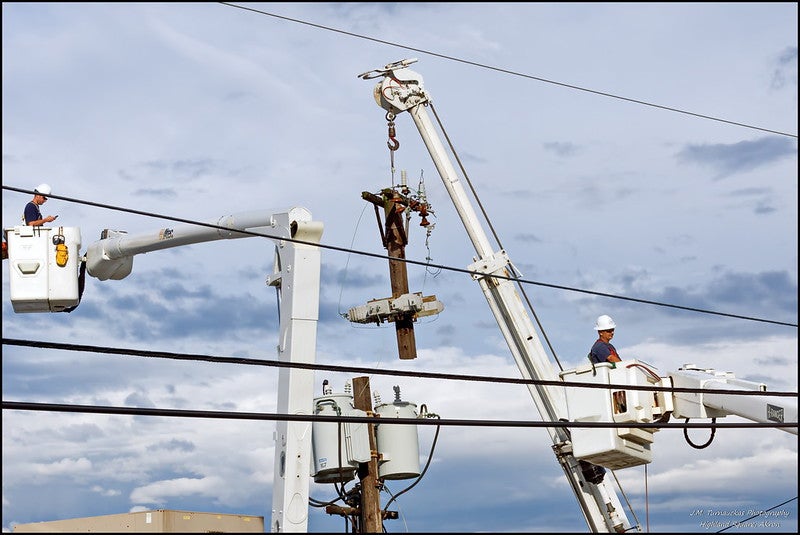 Hornsea One, RWE and UK Power Networks (UKPN) have agreed to pay £10.5m to the energy watchdog Ofgem, following outages on 9 August 2019 which left more than one million people over the UK without electricity and caused travel disruptions.
Ofgem has concluded that the two large power stations, Hornsea One, co-owned by Orsted, and Little Barford, operated by RWE, did not remain connected after the lightning strike. Hornsea One and RWE in turn agreed to voluntarily pay £4.5m each, while UKPN will also pay out £1.5m for a technical breach of rules.
Ofgem worked with the government Office of Rail and Road, which has today published its findings into rail companies' roles in the disruption. It found that software flaws on some trains caused extended delays for commuters.
Ofgem's investigation into the power cuts found that the combined loss of two large generators and a smaller loss of generation at a local level both triggered the subsequent disconnection and loss of power. Although power was restored to disconnected customers within 45 minutes, the domino effect caused problems with essential services such as rail for several days later.
In addition, Ofgem identified issues with National Grid Electricity System Operator's (ESO) system management and the regulator will progress the already planned review of ESO's structure and governance.
Ofgem found that local network operators disconnected and then reconnected consumers in response to the loss of power. However, UKPN began reconnecting customers without being asked by the ESO, which could have potentially compromised recovery of the system.
The regulator has also made recommendations to ensure the UK continues to maintain a reliable electricity system, particularly as more small scale generation is connected to the system.
Ofgem executive director Jonathan Brearley said: "Consumers and businesses rely on generators and network companies to provide a secure and stable power supply. August 9th showed how much disruption and distress is caused to consumers across the UK when this does not happen. That is why it is right that companies that were unable to keep generating have paid into our consumer redress fund.
"As the energy market changes, it is vitally important we futureproof the networks to ensure consumers continue to benefit from one of the most reliable electricity systems in the world," he added.
In addition, Ofgem, together with the Energy Emergencies Executive Committee (E3C), has today unveiled a report with Government-backed plans to reinforce Great Britain's power network and make it more resilient to future outages.
The E3C will take the actions set out in the report, along with the findings from Ofgem's investigation, to drive forward changes across the sector.
E3C's strategies include: assessing the need for improvements of large and smaller generators, reviewing the pros and cons of requiring ESO to hold additional back-up generation, supporting operators to implement more robust business continuity plans, and rolling out new communications processes to ensure the general public receives regular updates during any future disruptions.