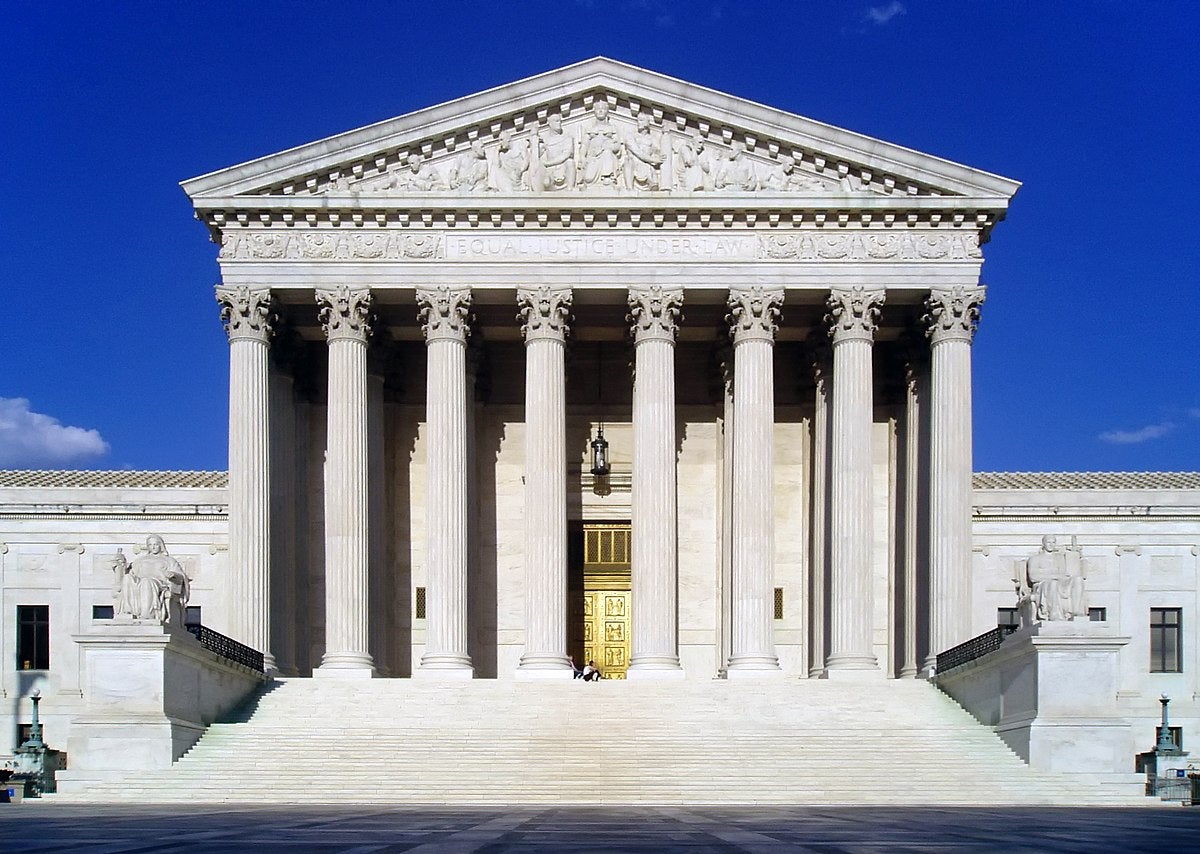 The US Supreme Court will soon rule on whether the country's Environmental Protection Agency (EPA) has the authority to limit greenhouse gas emissions from power plants.
Following appeals from coal-producing companies and states, the court will settle the legal status of emissions limits next year.
The EPA received the authority to set greenhouse gas limits for power plants under the Clean Power Plan in 2015. Former president Barack Obama enacted the Plan to "set flexible and achievable standards to reduce carbon dioxide emissions".
Soon after, 18 of the 50 US joined a legal challenge against the emissions limits. Led by West Virginia politicians, the legal case said that the Plan gave the EPA massive power to reshape the US economy. Opposers often say that state governments should decide emissions limits, not federal agencies.
Under former President Donald Trump, these legal challenges paused enforcement of the Clean Power Plan. Trump then ordered a review of the Plan, removed funding for it, and later passed legislation undermining it. His Affordable Clean Energy rule gave priority to low-cost power generation, with significantly less emissions regulation.
However, earlier this year, a federal appeals court ruled that this rule did not do enough to limit emissions. Legal wrangling then determined that the 1970 Clean Air Act gave the EPA a requirement to limit emissions, returning the authority of the Clean Power Plan.
New appeals against this have escalated the issue to the Supreme Court, which will consider the federal appeals court ruling. The court will hear arguments from the states of West Virginia and North Dakota, as well as coal mining companies Nacco Industries and Westmoreland Mining Holdings.
In a brief to the court earlier in 2021, a Nacco spokesperson said: "Nobody contests that these issues have enormous importance. What must be resolved as soon as possible is who has the authority to decide those issues on an industry-wide scale – Congress or the EPA."
The EPA's authority to set emissions targets forms a central part of President Biden's power to decarbonise the US. As Biden undertakes climate talks at COP26, after making decarbonisation promises with the G20, Democrats worry that his power may slip.
The Biden administration had previously encouraged the Supreme Court not to reconsider the appeal court ruling. Most current Supreme Court judges were chosen by opposing Republican lawmakers, who have repeatedly ignored or blocked climate action because of its economic impact. Those looking to decarbonise the US' disproportionate emissions fear that the conservative-dominated court may rule in line with their political appointments.
A ruling on the case is expected in early 2022.