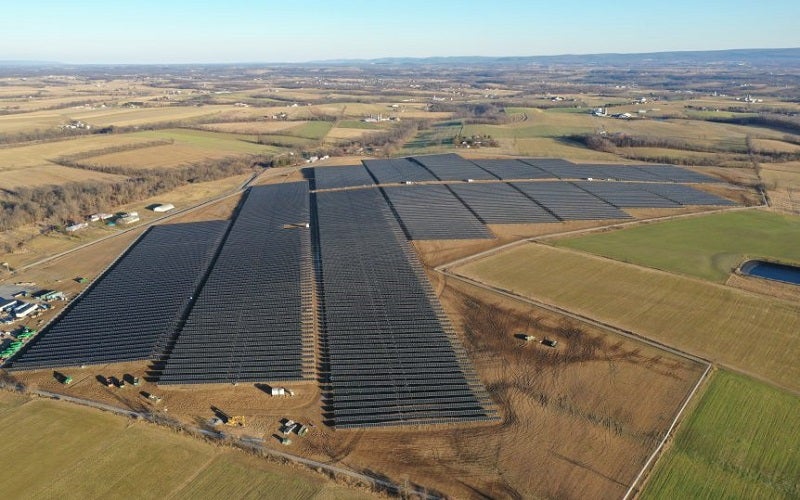 UK-based solar energy company Lightsource BP has signed a deal with a Polish renewable energy firm to co-develop a 757MWp solar portfolio in Poland.
The portfolio includes nine projects and will be developed in the Zachodnio-pomorskie, Lubuskie, Dolnośląskie and Wielkopolskie regions.
Lightsource BP International Business Development director Vlasios Souflis said: "Entering the Polish marketplace is a significant milestone for us, and we have done so with a sizeable portfolio.
"The scope for growth in solar is huge, as renewables will be required to double their share on the grid in a short space of time."
Lightsource BP expects that almost half the projects in the portfolio will be ready for construction by next year.
Once completed, the solar portfolio will have the capacity to power more than 300,000 Polish homes.
Lightsource BP also plans to sell a portion of the renewable energy generated by the solar farms on the open market.
The company is seeking to contract large corporations for long-term power purchase agreements.
It is estimated that a €500m ($581m) capital expenditure would be required to complete the portfolio and bring it online.
The solar portfolio is intended to provide a stable platform for Lightsource BP to execute its long-term gigawatt-scale development ambitions in Poland.
Projects in the portfolio will also participate in future rounds of Polish renewable energy auctions.
Lightsource BP Poland business development head Michal Glowacki said: "We will focus now on expanding our presence in the country and building on this first deal.
"Lightsource bp's goal is to contribute affordable, clean, low-carbon power to Poland's electricity system at the gigawatt-scale."
The project will support Poland in its efforts to shift from coal to renewable energy sources to meet the nation's electricity needs.
Last month, Lightsource BP shared plans to develop 25GW of solar power capacity by 2025, after securing a $1.8bn revolving credit facility and trade finance facility.