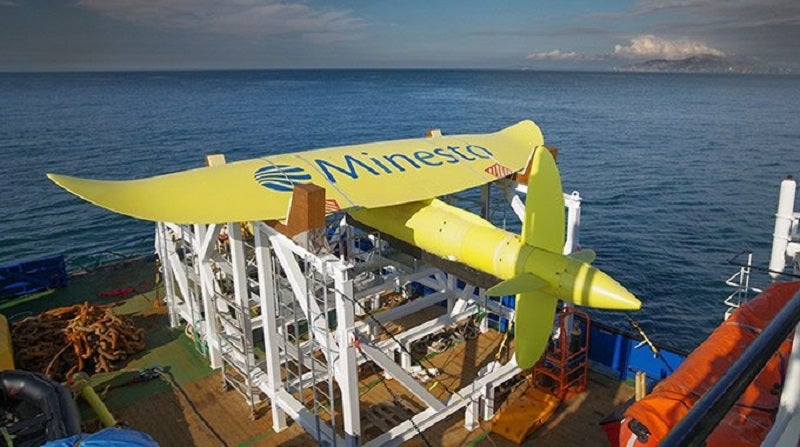 Swedish marine energy developer Minesto has been awarded €14.9m European Regional Development Fund grant through the Welsh Government for the next phase of Minesto's tidal energy scheme in Wales.
Minesto CEO Dr Martin Edlund said: "This is a key contribution to the commercialisation of our technology and a strong sign of commitment from the Welsh Government.
"We are pleased to see that we share an agenda to industrialise tidal energy in Wales, to enable large-scale local clean energy production from Welsh tidal streams. By doing so we will enable long-term industrial development in North Wales."
The funding will enable Minesto to continue its site development and operations at Holyhead Deep site, which is located six kilometres off the coast of Anglesey.
In addition, it will allow the company to install and operate an additional, uprated unit in Holyhead Deep. The funding will allow the marine energy developer to strengthen its manufacturing and assembling capability, obtain permits and consents for site expansion for a commercial 80MW tidal energy farm.
Minesto also noted that the grant will help support the design of subsea infrastructure for the 80MW site development.
Wales Counsel General and Brexit Minister Jeremy Miles said: "Generating energy from renewable sources is not only vital in creating a low-carbon economy and contributing to the global challenge of climate change, but it also provides Wales with a real opportunity to be at the forefront of a major emerging industry."
The company was the recipient of a €13m EU funding in May 2015, which was granted to support the commercial rollout of Deep Green.
Last August, Minesto announced the completion of the initial commissioning sea trials of its subsea kite technology called Deep Green off the coast of Holyhead, North West Wales.