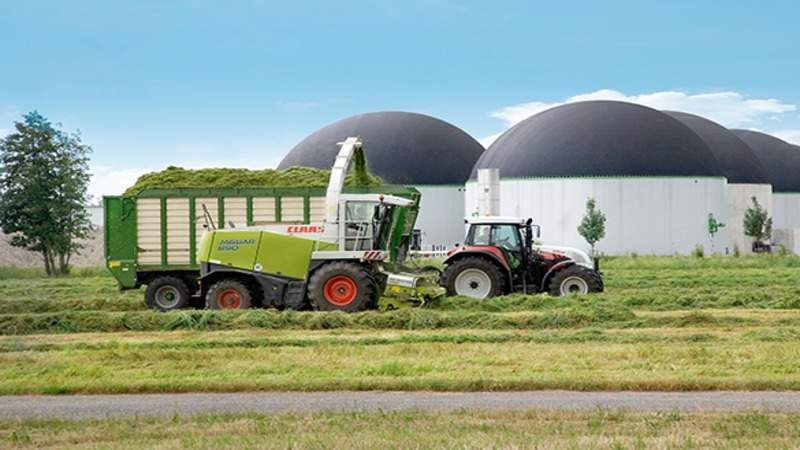 UK-based green electricity company Ecotricity has revealed its plans to produce gas using grass.
The company emphasises the potential of the new method in a new report 'Green Gas Mills: The Opportunity for Britain', which describes how this process could provide all of the gas needs for 97% of Britain's homes.
It also claims that it will strengthen the economy and create a new industry with up to 150,000 jobs.
Ecotricity's founder Dale Vince said: "As North Sea reserves run out, the big question is where we're going to get our gas from next? The government thinks fracking is the answer, but this new report shows that we have a better option.
"Recently, it's become possible to make green gas and put it into the grid, in the same way we've been doing with green electricity for the last two decades. The current way of doing that is through energy crops and food waste, but both have their drawbacks.
"Through our research, we've found that using grass is a better alternative, and has none of the drawbacks of energy crops, food waste or fracking, in fact, it has no drawbacks at all."
"As North Sea reserves run out, the big question is where we're going to get our gas from next?"
Ecotricity further explained that the green gas produced through this method is virtually carbon neutral and would help Britain meet its climate targets. In addition, the grass fields would create new habitats for wildlife.
Vince further added: "Our first Green Gas Mill has just been given the go-ahead, and we hope to build it soon, though that does depend on whether government energy policy will support this simple, benign, and abundant energy source.
"As our report shows, the benefits of Britain making its gas this way are astounding. And in the light of this new option available to us, I call on Teresa May to review the government's plan for where Britain gets its gas post-North Sea.
"We now have a more than viable alternative to fracking, which people have been fighting tooth and nail up and down the country to prevent. It's not too late, because fracking hasn't started yet. We need a proper review of where Britain gets its gas from, we can either frack the countryside or we can grow the grass. It's that simple."
Ecotricity has also secured permission to build its prototype green gas mill, the first of its kind in Britain.
---
Image: Ecotricity reveals to make its own gas from grass. Photo: courtesy of Ecotricity Group Ltd.