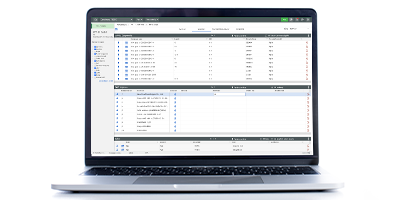 Our field execution management solutions help you manage work packages and daily crew plans to deliver and capture predictable results in the field on your power projects.
Intuitive web and mobile applications designed for the way power project teams complete work.
With the systems, you can:
Simplify the work planning process: Create crystal-clear work packages and efficiently release to the field for execution.
Organise every detail and constraint in one place: Seamlessly bring together multiple sources of information, including tasks, documents, and outcomes, into a comprehensive package.
Simplify workflows with integrated project planning: Seamlessly transfer daily segments of a work package to the crew at the time of execution.
Eliminate paperwork: Shorten the day by making quick work of administrative tasks with digital sign-off to close out the shift.
Here's what you can do:
Streamline the work packaging process and simplify collaboration.
Equip crews with constraint-free packages of work loaded with the details they need to succeed.
Deliver true project status updates by allowing crews to progress work in steps that are relevant to them.
Collect timesheets, quantities, and daily logs directly from the field, using a single intuitive mobile application.
Gain immediate insight into performance with real-time productivity analysis with or without connectivity.
Achievable results for power projects:
12% reduction in payroll review time.
3% reduction in subcontractor labour, material, and equipment costs.
40 hours saved annually through improved resource utilisation.