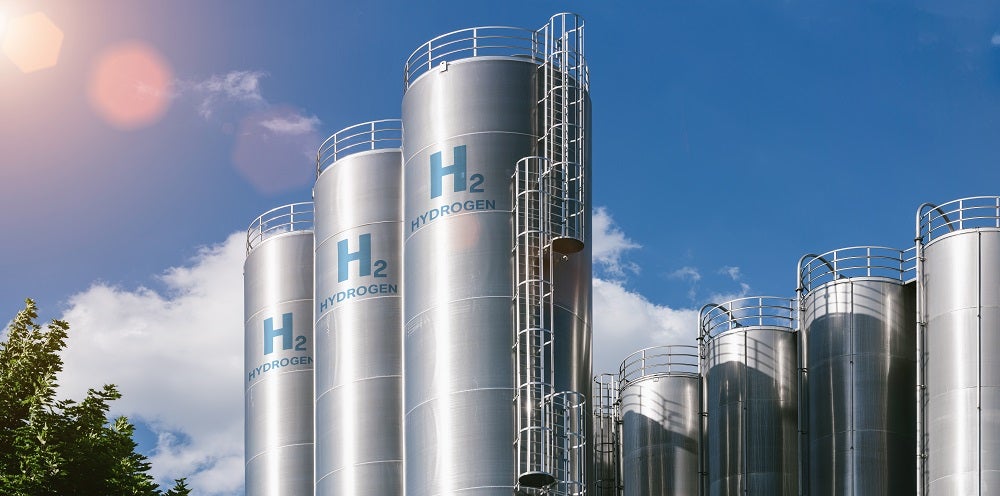 To combat climate change and mitigate greenhouse gas emissions, the power sector is moving towards global decarbonisation, reducing dependency on power generation from fossil fuels and promoting emission-free technologies such as renewable energy sources, energy storage systems, renewable hydrogen, and carbon capture technology.
While power companies are pushing investment in emission-free power generation technologies, the United Nations' Intergovernmental Panel on Climate Change (IPCC)[i] is still estimating a shortfall, predicting that an investment of US$48 trillion will be required from 2020 to 2050 to reach net zero.
In terms of the emission reduction effects of hydrogen, the International Energy Agency (IEA), says that using hydrogen and hydrogen-based fuels could avoid up to 60 gigatonnes of CO2 emissions by mid-century, equivalent to 6% of total cumulative emissions reductions, as part of the Net-Zero Emissions Scenario 2021-2050.[ii]
Global demand for hydrogen in 2020 is estimated to have been almost 90 Mt (million tonnes), mostly for oil refining and chemical production. Moving forward, the volume of product required for 2050 ranges in IEA's scenarios from over 250 Mt, according to its Announced Pledges scenario, to 530 Mt in its Net-Zero Emissions scenario.
A dramatic ramping up of both investment and supply of decarbonised hydrogen will need to be addressed to achieve the required emission reductions towards Net Zero targets.
According to thematic research [iii], for the successful realisation of the hydrogen economy, the industry will require favourable regulations and incentives from governments. The global hydrogen industry has already received boosts in Europe, US, Japan, South Korea, Canada, Australia, and China, to name a few, with the EU planning development of a hydrogen economy in three phases, from 2020 to 2050. Large countries such as Australia, India, and Chile, which have access to vast amounts of renewable energy sources, are expected to develop renewable hydrogen economies at pace in their respective countries.
While many companies are investing in renewable hydrogen technology, high production costs still represent a barrier to widespread adoption. One way for the cost of production to come down is to reduce the feedstock costs, primarily from renewable energy. So how will this be achieved?
Long-term strategy and building a new ecosystem
Dr Kerry-Ann Adamson is a strategist and advisory consultant with over 20 years' experience in the global hydrogen and fuel cell industries and a past winner of the Women in Hydrogen 50 – Projects and Partnerships. Adamson is also Global Strategic Advisor on Hydrogen for Worley, a professional services company of energy, chemicals and resources experts involved in production, storage, and transport of hydrogen energy. From her home in Scotland, UK, she explains that renewable hydrogen requires a long-term strategy.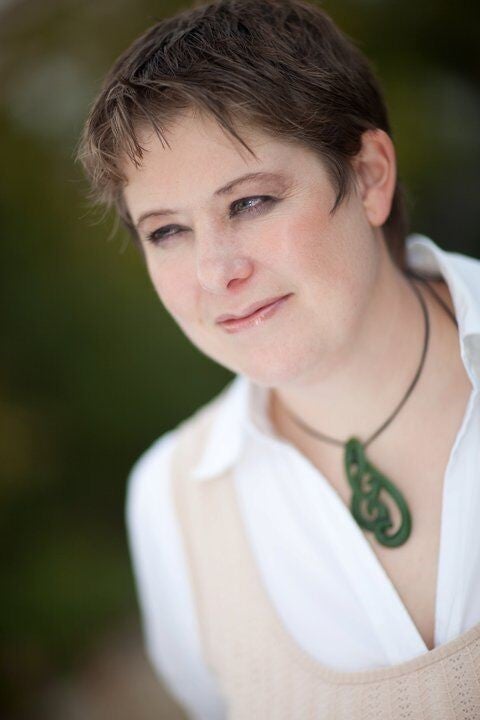 "We are building an entire ecosystem," Adamson says. "While fossil fuel prices are getting a lot of attention because of energy resilience and concerns about energy availability, they are only one of a basket of drivers to switch from a fossil-based economy to a clean tech-based one. It is about decarbonising, decoupling energy from fossil fuels. It is a fundamental transition in society."
Adamson explains that as an industry, renewable hydrogen has been growing through the process of technology development for a long time, and moving forward is more about creating regulatory frameworks, including for consumer protection, and pricing mechanisms. Adamson is wary of the current 'hype' around hydrogen: "We must maintain the interest over the next 30-40 years as we create this long play. Policy is focused on the next 20-30 years and that is seen by a lot of policymakers in Europe and the UK as a tipping point. In the next seven years, we must 'stay on target' and focus on building a sustainable business."
Bringing down costs for renewable hydrogen production means access to an abundant renewable energy supply. Adamson says that the industry is already improving manufacturing and commercialisation processes which will reduce costs, but the biggest cost component is power.
"You have to match new capacity with production of renewable hydrogen," she points out. "You cannot cannibalise what is currently there, you must use new assets. We know we need gigawatts of new capacity to come online. The UK has huge offshore wind capacity, and we have countries that have incredible solar capacity. We also have regions that have amazing onshore wind capacity. Let's work with them to increase production facilities or renewables in that country. It is about creating a new export/import industry, but it is going to take decades, and you need certainty about where the demand is coming from."
Linking the value chain together
Adamson believes that 'bundling' parts of the value chain together, to create a holistic project, is one way forward for the industry. For instance, renewable energy for sustainable aviation fuel. Ammonia is used as a hydrogen energy carrier, but it is also widely used as fertiliser and is now being looked at as a source of energy in its own right, for example, in shipping.
"The real question is going to be, is industry going to import ammonia, crack it back to hydrogen and then use it as hydrogen? Or are they going to create a system that uses ammonia?" asks Adamson. More efficient cracking technologies, for converting ammonia back to hydrogen, are being developed, but not yet at the scale and ability needed to deploy in a cost-effective way, she says.
Adamson also points out that permitting is a major pain point: "We need to speed up permitting, but we have a multi-year plan of action. Everything is running in parallel now, including deployment of renewable assets." Assets such as pipelines, and who owns and maintains them, is a major discussion point.
"In Oman, the government has said it will own shared infrastructure," says Adamson. "They will own the pipelines, and then the developers will feed into that common infrastructure. They are saying they will take the risk on this."
Investment opportunities and challenges
For Dr Hans Dieter Hermes, Vice President of Clean Hydrogen at Worley, based in Berlin, Germany, hydrogen is a clear investment opportunity, but some challenges still lie ahead.
"Hydrogen is still the missing link for decarbonisation and for the sectors that cannot be reached otherwise to get towards Net Zero," Hermes says. "The question is about regions, countries and markets, and which ones have the most advanced regulatory frameworks. Subsidy schemes, auctions and government processes should not be underestimated."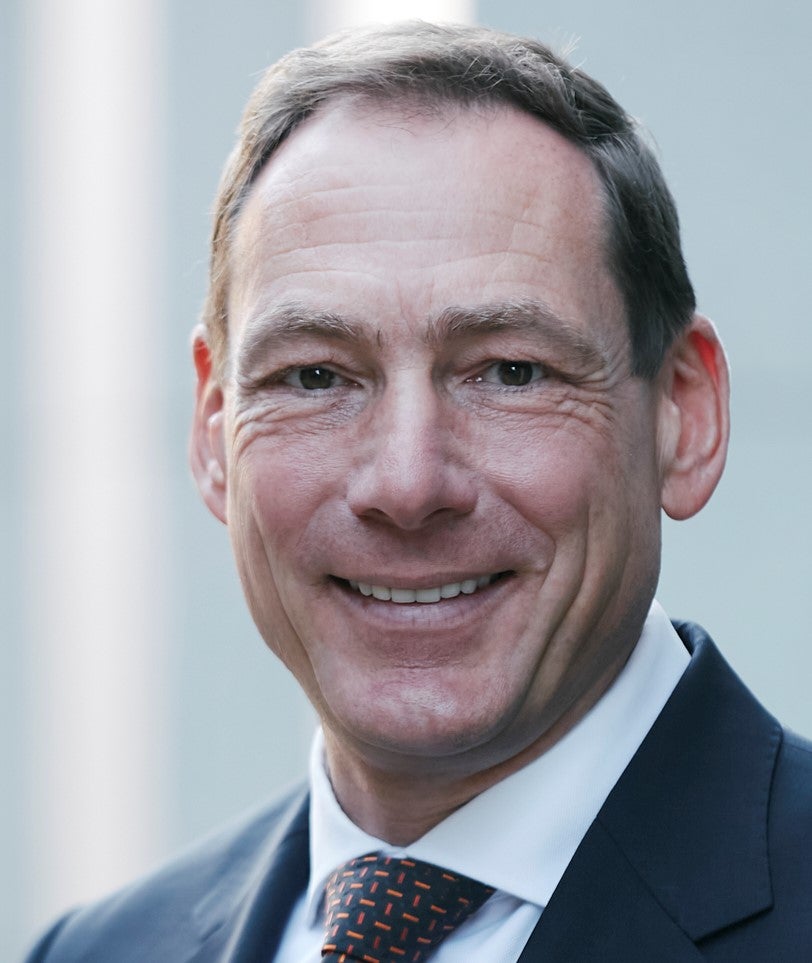 Hermes says that the market will be dependent on government intervention until a liquid hydrogen market price or tradeable product matures, with national and regional governmental strategies critical for development.
"For example, the IRA (Inflation Reduction Act) in the US, pledges a $3 tax credit or even direct payment per kilogram of low-carbon hydrogen," notes Hermes.
Another example is the government backed H2 Global[iv]. The German Federal Ministry for Economic Affairs and Climate Action (BMWK) has already provided funding of EUR 900 million for the initiative, with further funding already earmarked.
Challenges that need to be considered include supply chain constraints and de-risking projects, explains Hermes. For long-term, large local manufacturing of electrolysers, solar panels, wind turbine assemblies, pipelines, cables, and more is required.
"If you imagine a 1 GW project, a renewable energy hydrogen production project, with mixed solar and wind, it means about 60,000 tonnes of steel, 1.2 million solar panels, 3000 kilometres of cable, 40 kilometres of internal roads, etc." points out Hermes.
Innovation and long lead times
Another challenge is the high rate of innovation versus long lead times, with the possibility that equipment could be outdated before it even comes online. Large infrastructure projects have a development time of several years and for some of them, a construction time up to 10 years before commissioning. By planning projects in phases and establishing early partnerships, including with technology, and engineering companies, Hermes says this is how the industry can build scenarios to be prepared. For instance, different technology routes, or different low carbon hydrogen-based products, like ammonia, e-methanol, or sustainable air fuels.
Regarding solutions for transport Hermes says: "It's not happening in one decade; it will be an approach. It will start with shipping and receiving terminals…but we will also need pipelines as security of supply diversification, so that mid-term, not all amounts will be coming via the same ships. Pipeline planning is a long-term business, and it needs to phase in, but it is very important for this market, and it will influence the kind of product that is traded."
Hermes says that green ammonia is more easily transported, with current annual trading at around 20 million tonnes worldwide, meaning that there is experience within the industry: "Other products like e-methanol or sustainable aviation fuels will come into play, and this will also depend on how the shipping solution will be developed and how gas pipelines become hydrogen ready. The good news is that for the last part, to convert hydrogen into ammonia, is a small part of the overall Capital Expenses. This means that most projects that are being developed now and consider ammonia as a final product, are good for the next few decades."
A further challenge is that common certification of the final products is not yet agreed worldwide. Developers can struggle with different certification schemes in different countries. Hermes says that alignment in this regard will be crucial to moving projects forward in the international community – if the industry wants to trade worldwide.
Omani feasibility study
Taking the next steps forward, Worley has recently supported a project in Oman[v]. Green Energy Oman (GEO), an international consortium, commissioned the project, a feasibility study for 25 gigawatts of renewable power to be converted into renewable hydrogen via electrolysis. The consortium started with OQ, the investment arm of the Sultanate of Oman, with leading dedicated green fuels developer InterContinental Energy (ICE), and EnerTech (ETC), the Kuwait government-backed clean energy investor and developer.
"The project aims to produce 10 million tonnes of ammonia annually and 1.8 million tonnes of renewable hydrogen. It also has an element of in-country value for supporting the local economy and global markets," says Hermes.
With innovation moving fast and long lead times, different phases have been defined for the project. Alongside regulatory frameworks developed in parallel, this provides a more agile project approach in the development phase. Hermes explains: "We understand these needs and the market speed. That is why we can draw on our experience from different countries and bring that into these projects, helping to develop the project towards a bankable and constructible project and an efficient asset."
The successful finalisation of the feasibility study closed last autumn, and Shell has now entered as the fourth and main investor onboard.[vi]
Hitting Net Zero
With decarbonisation the end goal of all these efforts, will the industry be able to step up and meet the IPCC 2050 Net Zero targets?
"Generally, I'm optimistic," says Dr Hermes, referring to market development and the pace of innovation. "But all these projects are exceptionally large, complex infrastructure projects. They have certain milestones to be met, and we know that not every project will be successful. But overall, there is enough framework and momentum in the market to create more projects further along the timeline.
"The tricky point is transport and offtake. Companies are building their strategies and business cases on the assumption of the existence and availability of this future transport infrastructure. This is why the hydrogen backbone[vii] is so important in terms of essential elements such as shipping and terminals."
Dr Adamson is also optimistic and hopes that more will be done in terms of science communication: "This is the beginning of a new chapter. We want to make sure everybody comes along on this journey, that the energy transition doesn't leave anybody behind. We need to better connect what the industry and the energy sector are doing. Science communicators are that missing link, and we need more of them involved in the transition to renewable hydrogen."
In their From Ambition to Reality series, Worley proposes five key shifts in thinking about and approaching projects on the road to net zero. Download the white paper below to find out more.
---
[i] GlobalData: Thematic Intelligence: Power, Power Predictions 2023, December 28, 2022
[ii] https://www.iea.org/fuels-and-technologies/hydrogen
[iii] GlobalData: Thematic Intelligence: Power, Power Predictions 2023, December 28, 2022
[iv] https://www.h2-global.de/
[v] https://www.worley.com/news-and-media/2022/supporting-oman-to-low-carbon-fuel-production
[vi] https://geo.om/news-details-03.php
[vii] https://ehb.eu/