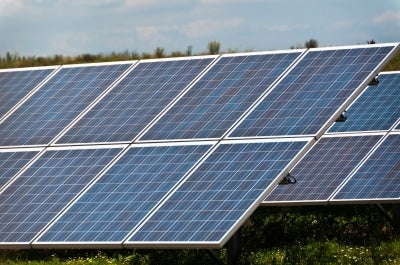 US-based solar PV modules manufacturer First Solar has commenced construction on the 150MWac Solar Gen 2 project in Imperial County, California.
Construction of the plant, which will generate enough electricity to power over 60,000 average California homes, is likely to be complete by July 2014.
The project will help to reduce over 115,000 metric tons of CO2 annually, and will sell its output to San Diego Gas & Electric (SDG&E) under a 25-year power purchase agreement.
Composed of three neighboring sites; Sonora, Arkansas, and Alhambra; Solar Gen 2 will create around 800 construction jobs and boost the local economy by generating approximately $150,000 in property taxes annually and $4.6m under the public benefits agreement.
In April, First Solar acquired the project from Energy Power Partners, an affiliate of The Goldman Sachs Group, and a third equity partner.
The company will use 40MWdc of solar modules, which it secured as part of the acquisition. It will provide the remaining modules for the power plant as well as project development, engineering, procurement and construction, and grid integration services.
Previously, SG2 Imperial Valley filed an application with the Imperial County Planning & Development Services Department seeking separate conditional use permits for solar facilities totaling 200MW on four discrete sites totaling 2,009 acres in Alhambra, Arkansas, Mayflower, and Sonora.
Additionally, the developers have an interconnection request with the Imperial Irrigation District (IID) via either the IID's 161kV 'M' transmission line (Alhambra, Arkansas and Mayflower sites) or the IID's 230kV Midway-Bannister transmission line (Sonora site).
The project will help the company to meet California's renewable portfolio standard, which requires retail sellers of electricity to obtain a 33% renewable energy share of their total energy mix by 2020.
First Solar construction director Anthony Perrino said: "With the support of county officials, IID and SDG&E, we are helping to deliver thousands of green jobs, millions of dollars in economic benefits, and clean, renewable energy for Southern California homes."
---
Image: Solar Gen 2 will feature 40MWdc of acquired solar modules and the remaining from First Solar. Photo: Courtesy of Freedigitalphotos.