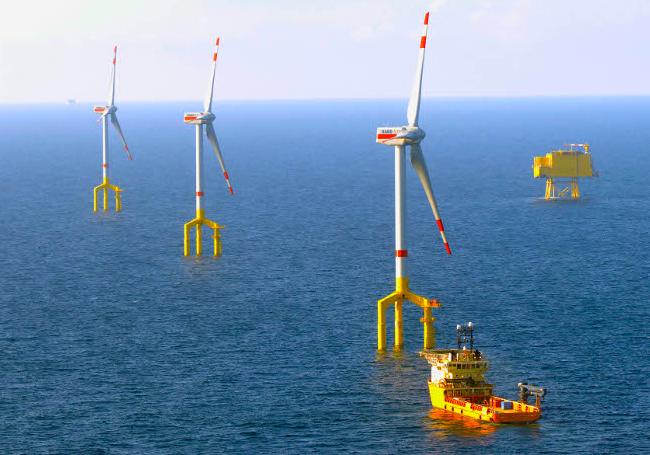 Power and automation technology group ABB will partner with Inocean to establish an engineering services joint venture (JV) that specialises in delivering offshore wind projects.
The new entity, ABB Inocean, will be based in Gothenburg, Sweden
ABB Power Systems division grid systems business head Martin Gross said the joint venture will further strengthen thecompany's competence and expertise in this area.
"This joint venture and our recent cable and semiconductor expansion investments, reinforce our leading technology and market position and reiterate our commitment to support the increasing contribution of renewable energies aimed at minimizing environmental impact," said Gross.
Inocean CEO Jon Erik Borgen said the establishment of the entity offers the company an unique opportunity for expanding its presence in offshore renewable energy.
"We are delighted to have the opportunity of teaming up with a global technology leader like ABB, who has already established a track record in this space," said Borgen.
ABB will own majority stake in the JV, which will undertake design, engineering and project management activities.
It will also take up fabrication supervision of platforms required for offshore wind connections supplied by ABB.
The new entity is expected to strengthen ABB's competences and build expertise in the offshore wind power integration business.
Image :
ABB and Inocean will work together to deliver offshore wind projects; Photo : ABB