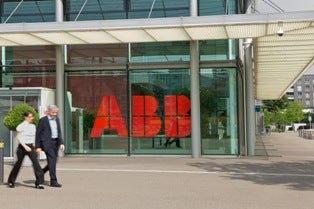 ABB has signed an order worth $50m to refurbish the high-voltage direct current (HVDC) converter station located in the town of Songo in Mozambique.
The contract will be delivered for Hidroeléctrica de Cahora Bassa (HCB).
The converter station is one of the key components in the 1,920MW HVDC link that transmits clean power from the Cahora Bassa hydro plant in Mozambique over 1,417km to the grid in South Africa.
ABB Power Systems division head, Brice Koch, said the Songo HVDC link supports renewable energy integration and helps in meeting the growing electricity demand.
"We are delighted to contribute to the development of power infrastructure in the region," Koch added.
The project involves the replacement of key equipment, including direct current smoothing reactors and high-voltage transformers.
Power availability and system reliability would improve with this project, which also enables HCB to honour its power purchase agreement with South African utility Eskom.
As part of the turnkey project, the Switzerland-based power and automation technology group ABB will also supply and install arresters and measuring equipment.
The company said the commissioning will be completed in two parts – the DC equipment in 2013 and the transformers in 2014.
"This project also underlines our continued focus and commitment to growing our service business," said Koch.
ABB has over 70 HVDC projects across the globe providing a total transmission capacity of nearly 60,000MW.
---
Image: The ABB head office in the Cityport building in Zurich, Switzerland. Photo: courtesy of ABB.